NIT Durgapur gives up on online exam
Students will be evaluated on their performance so far and viva voce will be held over phone, an NIT official said.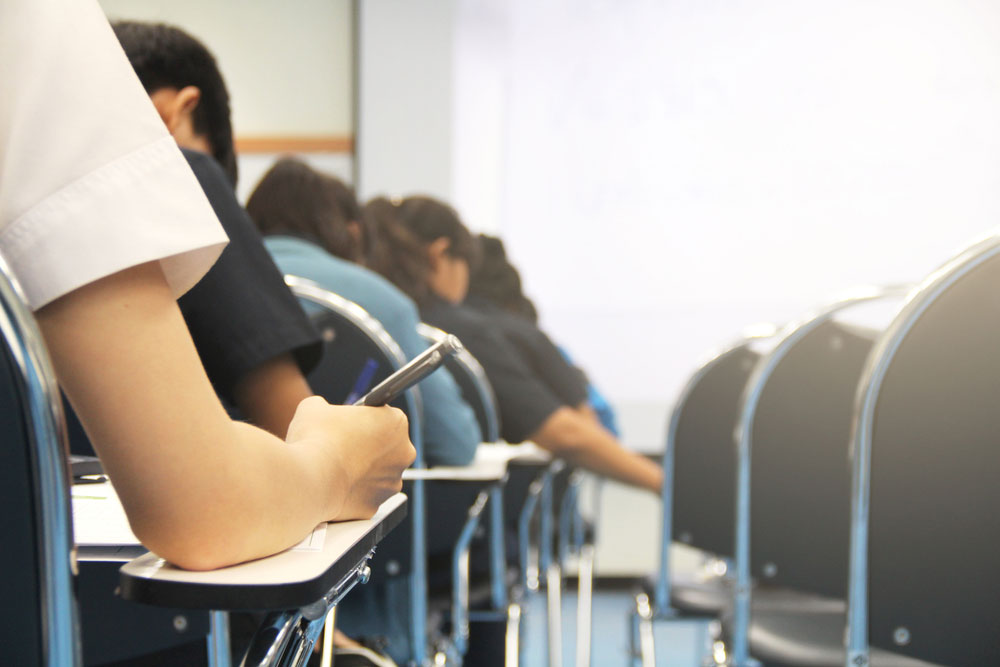 ---
|
Durgapur
|
Published 01.05.20, 01:09 AM
---
The National Institute of Technology (NIT), Durgapur, has abandoned plans of an online exam after realising half of its students do not have proper access to the Net.
Students will be evaluated on their performance so far and viva voce will be held over phone, an NIT official said.
Institute director Anupam Basu on Thursday held an online meeting with deans and other department heads and decided on the mode of exam for both final-year BTech and MSc students.
Metro had on Monday reported about the institute asking its students how much they can access the Net to get an idea how effective online classes and exams can be.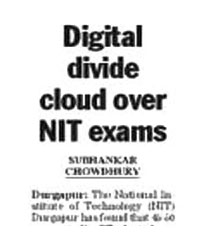 "Online classes cannot be held as students don't have uniform access to technology at home. Our professors and deans are aware of the ground reality," Basu told Metro on Thursday. "So, classes are being held offline and evaluation, too, will be held offline."
After going through the students' feedback, the authorities realised that 45-50 per cent of its BTech and postgraduate students either don't have a computer or live in places with poor Net connectivity.
Final-year students will be graded on multiple assignments of design analysis sent through email as part of the final evaluation, director Basu said.
A certain number of days will be assigned by which students will have to email their responses. If a student faces any difficulty in emailing, he/she can courier a hard copy to the institute.
The class performance of students in the eighth semester will constitute a component of the assessment for the end-semester exams.
The performance of students so far (till the seventh semester) will constitute another component of the assessment, an institute official said.
The decision on exams is subject to the institute senate's approval, the official said. "The institute will decide later on the mode of assessment for second and third-year students."
The NIT is a central institute where half the students are from Bengal and the rest from across the country.
Basu, a professor of computer science and engineering at IIT Kharagpur who is on lien to helm the Durgapur institute, had flagged his concern over last-mile connectivity and the resultant digital divide coming in the way of online classes in an article he had written for Metro on April 10.