Migrants stuck over rent dues
Complaints from Noida, Secunderabad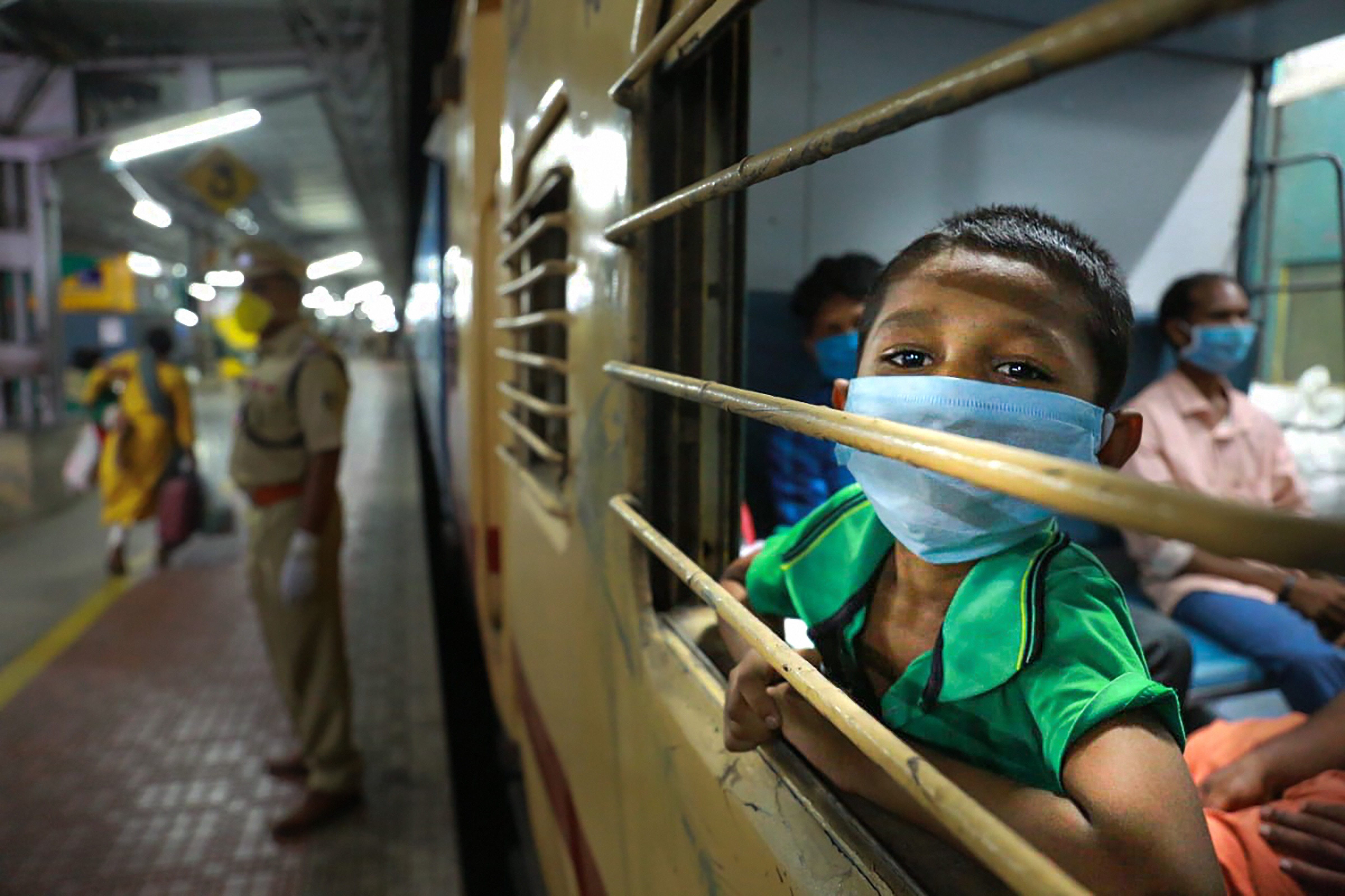 ---
|
Calcutta
|
Published 03.05.20, 10:51 PM
---
Travel restrictions have been eased but migrant workers from Bengal stuck in Noida and Secunderabad cannot return home without clearing their rental dues.

Those in Noida worked as embroiderers and those in Secunderabad sold saris; but they have been without jobs since the Centre announced the lockdown to prevent the spread of the novel coronavirus.
Pradip Ghosh, 28, from Ranaghat in Nadia district, had been selling saris on the streets of Secunderabad for the past eight years, along with 15 others from the district.
They have been cooped up in a lodge, paying a rent of Rs 150 a day, since March 23. Their rental dues have reached Rs 60,000 and they have managed to clear a part of it from their savings.
"The lodge owners have asked us to clear the dues before leaving for home," Ghosh said. "The owners, though, have been kind enough to bring down the dues to half… but we don't know where we will get even that."
Ghosh and the others procure handloom saris from Shantipur to sell in Secunderabad. One of his roommates said the group had survived on ration from the Telangana government and help from a platform called Jatiyo Bangla Sammelan.
The platform has been raising funds to help migrant workers from Bengal.
"The lodge owner is fair in asking us to clear the dues.
But our families are not in a position to send us any money from home. In fact, we left home because of the grim financial condition," Ghosh's roommate said.
He said the fact that the quality of the unsold saris are wearing out in the godown, has added tension.
Mohon Biswas, 34, from Bethuadahari in Nadia district, worked as an embroiderer in Noida's Sector-2, along with others from the district. He has rental dues of Rs 6,000, he said.
Their workshop has been shut from the third week of March.
After they posted a video on Facebook about their struggle in procuring essentials, Jatiyo Bangla Sammelan came to their rescue.
"But it is not possible for them to raise funds to clear rental dues of everyone. We have cleared the electric bills. But we have no idea how we will pay the rentals," Biswas said.
One of his friends said it would not be right if the group left without clearing their dues. "We have to return as jobs are scarce back home. Who would give us rooms on rent if word spread that we left without clearing rental dues?"
Siddhabrata Das, a spokesperson of the platform said, the Bengal government should intervene and speak to the state governments regarding the rental dues.
"The problem of migrant workers does not end with the resumption of train services. Their rental dues must be waived," he said.