CMC to double storage capacity in Mukundapur reservoir
Move aimed at reducing the dependency on underground water pulled up through deep tube wells for supply to residents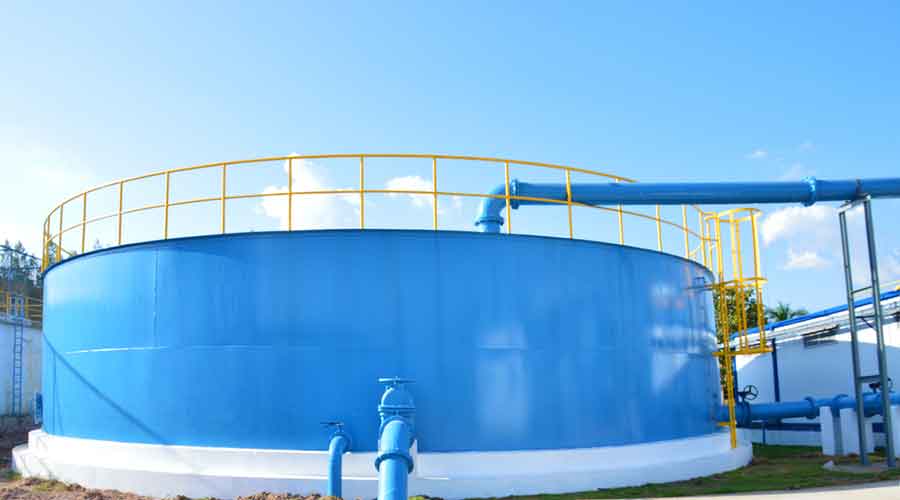 ---
|
Calcutta
|
Published 24.01.21, 01:19 AM
---
The Calcutta Municipal Corporation (CMC) will increase the storage capacity in Mukundapur booster pumping station by more than double, reducing the dependency on underground water pulled up through deep tube wells for supply to residents.
The work to build the additional capacity will begin from next week, said a senior engineer of the civic body.
The current storage capacity of the reservoir at Mukundapur station is 0.5 million gallon. Two more reservoirs — one semi-underground and one elevated — with a combined storage capacity of 0.75 million gallon would be built, said the engineer of CMC's water supply department.
"The deadline to commission the two reservoirs is 18 months," said the engineer.
Several residents of ward 109 — including areas like Mukundapur, Nayabad New Garia and Panchasayar —would benefit once the storage capacity is doubled.
The residents now receive a mix of water supplied from the Dhapa water treatment plant and water pumped up from underground through deep tube well.
A resident of Nayabad's 1B bus stand neighbourhood said the water they receive from the CMC's network was turbid. "If we do not clean the reservoir once in two months at least, a lot of dirt flows through the tap," said the resident, who is a state government employee.
Asis Majumdar, the director of School of Water Resources at Jadavpur University, told Metro that underground water could have arsenic and fluoride as contaminants.
"The underground water in Calcutta's eastern fringes has very high amount of to-
tal dissolved salts. This makes
the taste of the water very salty...," Majumdar said.
The existing station at Mukundapur was commissioned in 2013. Treated water from the Dhapa water treatment plant is stored in the reservoir of the station. It is then pushed into the distribution with added force by the pumping station.
The CMC engineer said that the existing storage capacity in the booster pumping station was commissioned with the hope that treated water would reach all households in the area.
A Nayabad resident said that they received good quality water in the initial days after inauguration of the booster pumping station, but within a year and half the pressure reduced.
"This happened because the population growth in the area exceeded expectation and the storage capacity at the Mukundapur booster pumping station was not enough to supply the demand of the increasing population," said the CMC engineer.