Belur Math shifts Kumari Puja venue
Change in practice forced by the Covid-19 pandemic after 20 years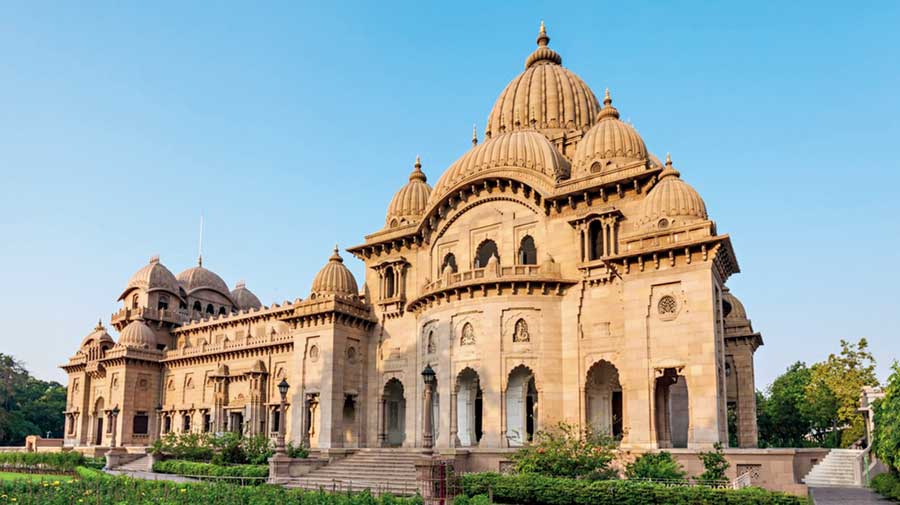 ---
---
Kumari Puja at Belur Math this Durga Puja will be held on a western balcony of Sri Ramakrishna temple in the presence of only two family members and a handful of monks, a change in practice forced by the Covid-19 pandemic.
Kumari Puja was last held on a balcony of the temple 20 years ago. Over the past many years, the ritual used to be performed in the pandal beside the temple where Durga Puja would be held. This year the Goddess, too, will be worshipped inside the Ramakrishna temple.
Ramakrishna Math and Ramakrishna Mission authorities have instructed the would-be Kumari and her parents and close family members to undergo a Covid-19 test. Usually, a number of family members are allowed to accompany the Kumari. This year, however, only two will be allowed.
"The family has been instructed to undergo a Covid-19 test and send us copies of the reports," said a monk of the Math and Mission.
"Our President Maharaj, Swami Smaranananda, and several other senior monks will offer flowers at the feet of the Kumari. So utmost precautions are being taken to ensure the coronavirus does not spread during the ritual."
Kumari Puja will be held on October 24 (Ashtami) and streamed live for the benefit of lakhs of devotees who will not be allowed inside the Math because of the pandemic.
"There will be no volunteers and the brahmacharis who will perform the rituals will be screened," an official at Belur Math said.
"Unlike other years, the Durga idol will be placed inside the main (Sri Ramakrishna) temple. Markings have been made to demarcate the spots where sannyasis and brahmacharis will sit."