Astrologer dead in bedroom fire
Jayanta Shastri suffered extensive burns; reason for blaze unclear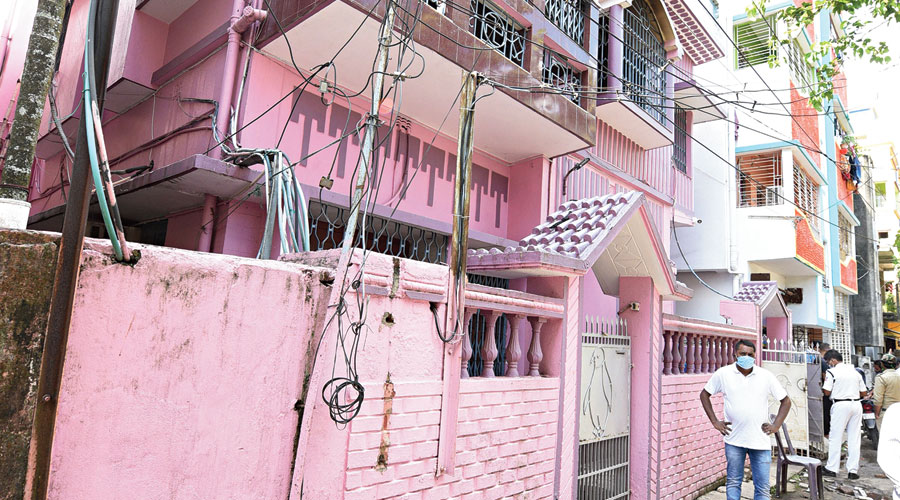 ---
|
Kestopur
|
Published 02.11.20, 03:02 AM
---
An astrologer died of burns after a fire broke out in his bedroom on Sunday morning, police said.
Neighbours spotted flames leaping out of Jayanta Shastri's bedroom on the first floor of his three-storey house, in Kestopur's Samar Dey Sarani, around 7:30am and called the fire services as well as police. Shastri was alone in the house, the police said. His wife and mother were away.
At least three fire tenders were sent to the house, in a narrow lane off VIP Road.
A fire official said they had to spray water from outside to cool down the building before they could enter. "The entire house was filled with thick dark smoke. When we reached the first floor, we had to break down a charred wooden door before we could bring the man down. He had suffered extensive burns," the official said.
An officer of the Bidhannagar commissionerate said Shastri was taken to a nursing home off EM Bypass in a police ambulance. He was declared dead on arrival.
Another officer of the Bidhannagar commissionerate said a number of reasons might have been responsible for the fire. "It could have been triggered by an electrical short circuit in the air-conditioner in the bedroom or a lamp that burnt throughout the night. The rooms have been badly burnt and it is difficult to say right how the fire had started. We have collected samples for investigation," the official said.
The firefighters said the house had no fire-fighting systems or alarms.
Rajiv Das, who lives in a house opposite Shastri's, said he woke up to a smell of something burning. "My house overlooks his. As soon as I stepped out, I saw flames leaping out of his window. I immediately alerted other neighbours," Das said.
Prashanta Paul, another neighbour, said Shastri would often stay in his Kestopur house alone, while his wife would stay in one of their several flats across the city.