Amala Shankar passes away at 101
The dancer and choreographer died in her sleep of age-related ailments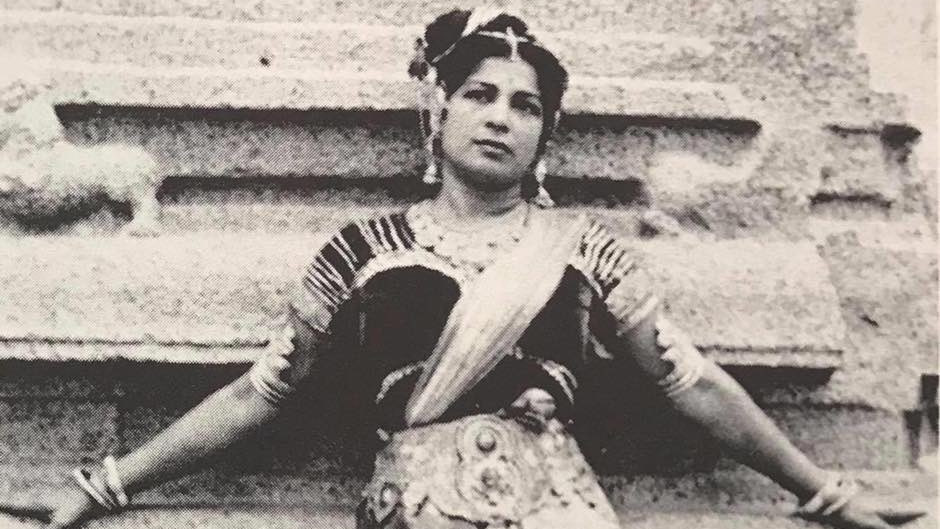 ---
|
Calcutta
|
Published 25.07.20, 02:43 AM
---
Dancer and choreographer Amala Shankar died in her sleep of age-related ailments on Friday. She was 101.
The end came at 7.30am at her Kasba home, Udayan Kalakendra, named after her husband, legendary dancer-choreographer-filmmaker Uday Shankar.
She was cremated with state honours at the Keoratala crematorium, in the presence of daughter Mamata Shankar and her family. Her son, musician Ananda Shankar, had passed away in 1999. Sreenanda, daughter of Ananda and Tanushree Shankar, announced the news of her grandmother's death on Twitter.
The turning point in Amala Shankar's life was perhaps her father's decision to take the 11- year-old along when he was invited to the International Colonial Exhibition in Paris in 1930. There, Uday Shankar, then 30, was so impressed by her graceful movements that he got her to accompany his troupe on a global tour for two months, allowing which was seen as a bold decision by her family in those days.
She would later enrol in Uday's dance academy in Almora, where he had invited doyens of Bharatanatyam, Manipuri and Kathakali as teachers and was training the likes of Zohra Sehgal, Ruma Guha Thakurta and Simkie.
Uday and Amala married in 1942 and later starred as Shiva-Parvati in Uday Shankar's experimental dance film Kalpana, which made it to the Cannes Film Festival in 1948. At 93, she would walk the Cannes red carpet again in 2012 for the screening of the restored film.
She trained legions of students over five decades at her Calcutta school set up in 1965.
The last public performance of this redoubtable artiste was at Mahajati Sadan, playing Janak in her production Sita Swayamvara.
"Even at 92, she was so involved that she gave her car to carry the costumes and travelled with others in a cab," grandson Ratul Shankar recounted.
Last year, she released her biographical reminiscences, Shankarnama, serialised earlier in Sananda magazine, on her 100th birthday. Her 101st birthday was rung in at home on June 27.
Chief minister Mamata Banerjee, in her message, described her as "an inspiration for dancers across generations".