Air India London flight to go via Mumbai
The airline had announced a twice-a-week direct flight between Calcutta and Heathrow under the Vande Bharat programme till October 24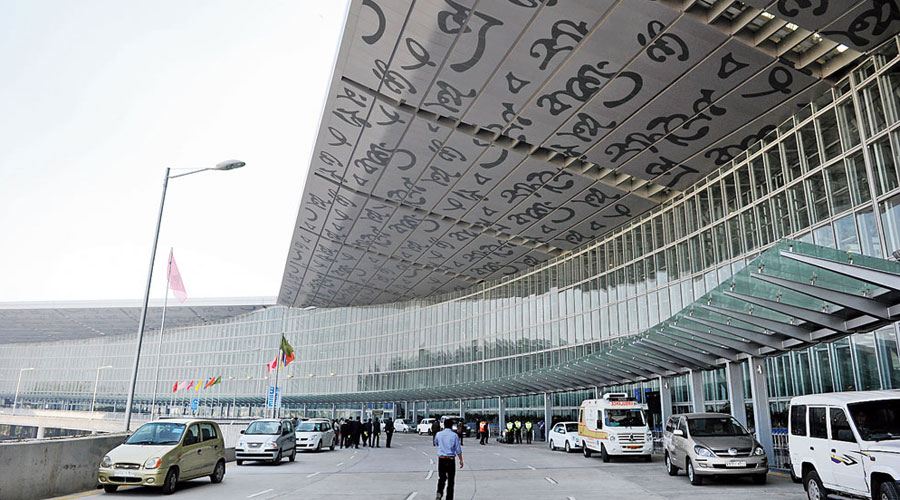 The next flight from London is supposed to arrive in Calcutta on Sunday and take off the same day
File picture
---
Calcutta
|
Published 19.09.20, 02:58 AM
|
---
Air India, which had promised a direct Calcutta-London evacuation flight, has decided to operate it as a hopping flight with a stopover in Mumbai till the Heathrow airport authorities allot a slot for the non-stop flight, an official of the airline said.
Heathrow had refused a slot for the first direct Calcutta-London flight on Thursday. As a result, the flight got delayed by four hours and went as a hopping flight with a three-hour stopover in Delhi.
The next flight from London is supposed to arrive in Calcutta on Sunday and take off the same day. Both flights will operate through Mumbai, Air India officials said on Friday.
"Till we get the slot for the direct flight, it will continue to operate via Mumbai. We are in constant talks with the Heathrow authorities for the slot," a spokesperson for Air India said on Friday. "The waiting time in Mumbai is much less compared to Delhi, so we have decided to operate the flight through Mumbai."
The waiting time in Mumbai is less than an hour, the spokesperson said.
Air India had announced a twice-a-week direct flight between Calcutta and London under the Vande Bharat programme (evacuation) till October 24. On Friday, Metro had reported how passengers faced harassment and were delayed by six-and-a-half hours to reach London.
Air India claimed that Heathrow had cancelled the slot at the last moment, forcing a change in schedule. But an official of an international airline had said slots were booked well in advance. An airline opens bookings only after the slot is secured, the official said.
Tour operators have criticised Air India's decision to convert a direct flight into a hopping one.
"Passengers had booked seats for direct flights. Now, they are suffering because of the unprofessional attitude of Air India. They could have booked evacuation flights through Delhi or Mumbai at convenient times," said Anil Punjabi, chairman, east, Travel Agents Federation of India.
"Around 8am on Thursday, I had called a senior Air India official to find out about the status of the flight because someone known to me was travelling. The official said he was at the airport in a meeting and would call me back shortly. That call is yet to come," Punjabi said on Friday evening.
Calcutta airport officials said flights operated by Emirates and SpiceJet under the air-transport bubble agreement were operating according to schedule.
Both airlines are operating flights between Calcutta and Dubai. Under the arrangement, a select number of commercial flights are allowed between two countries.