Phones are buzzing with cheat calls
1,600 complaints bring Jharkhand town on police radar; SIM cards from Malda and Nadia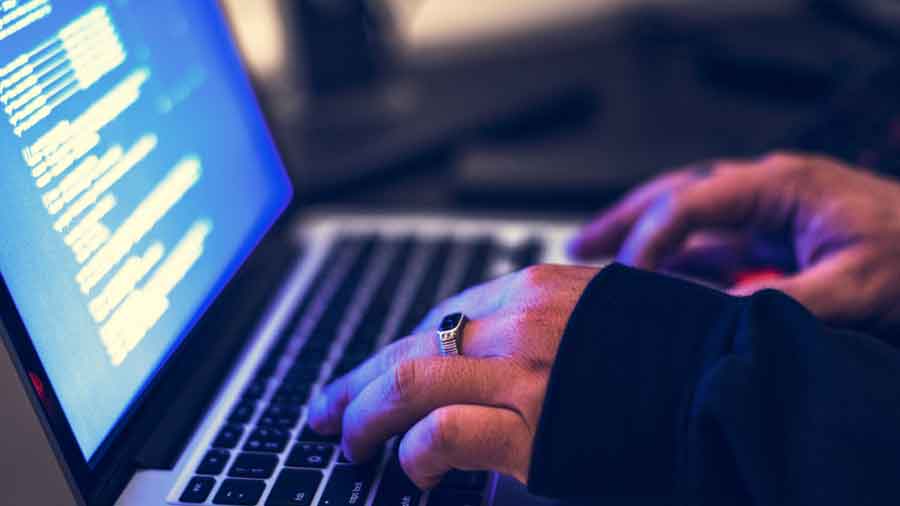 ---
|
Calcutta
|
Published 09.08.20, 01:37 AM
---
More than 1,700 complaints have piled up in Lalbazar in the past two months. They are related to cheating or cheating attempts on the phone where callers posed as bank officials or restaurant managers.
Close to 1,600 of these calls originated from Jamtara in Jharkhand with SIM cards from Malda, Nadia and pockets of South 24-Parganas, not far from Calcutta, police said.
This is the first time cops have found a Bengal link with the Jamtara gang, which has been operating for years now, the police said.
The total phone fraud amount in Calcutta in the past two months with a Jamtara connection is more than Rs 3 crore, an officer in Lalbazar said.
The list of people cheated in June and July includes police officers and some of their elderly family members apart from lawyers, bank officials, IT personnel, teachers, homemakers, and retired people, the officer said.
Youths, aged between 16 and 35 run the racket by calling up people at random and trying to persuade them into sharing bank details, the police said. Phone calls as well as WhatsApp calls are used in the fraud. The Jamtara gang has been trying everything, from offering bank loans to luring people with prize money from Kaun Banega Crorepati, to cheat people, the police said.
"At times they pose as bank officials and tell people their debits cards are about to be blocked because they haven't updated their KYCs… at time they offer bank loans or discounts on food items for home delivery," an officer said.
During lockdown, several people got into the business of home delivery of food. Many of them were cheated by members of the Jamtara gang who posed as customers and sought their bank details on the pretext of transferring money for food.
"June recorded the highest number of complaints. The number was lower in July but it recorded the second-highest number of complaints related to Jamtara so far this year," the officer said.
Two men were arrested in Jamtara in July on the charge of cheating a north Calcutta resident of Rs 4.63 lakh. Investigations showed the SIM cards they used in their phones to make calls were from Bengal.
It is not clear, though, how the cards reached Jamtara, the police said.
"They transferred money through multiple accounts to sellers in Bengal for SIM cards. So many accounts make it difficult to track the money trail," an officer said.
Cops have been continuously trying to create awareness among people as well as take legal action against such frauds, Calcutta police commissioner Anuj Sharma told Metro. "We request people not to share their bank or personal details with anyone over phone without properly confirming the caller's identity."
The city police have arrested several youths from Jamtara in the past in connection with call centre rackets running in Calcutta.
People of other states were cheated through these centres.
Calling up people and cheating them is like a "full-time job" for many youths in Jamtara, a detective department officer who has visited Jamtara said.
They usually use Truecaller before making calls to know the name of the person they are calling, an officer said. The modus operandi involves distributing the money from a fraud's e-wallet to multiple e-wallets, the officer said.
After several rounds, the money is transferred to bank accounts, which are opened with fake identity documents. The frauds withdraw the money from these accounts using ATM cards, the officer said.