Calcutta University English course for tech students
Move to boost employability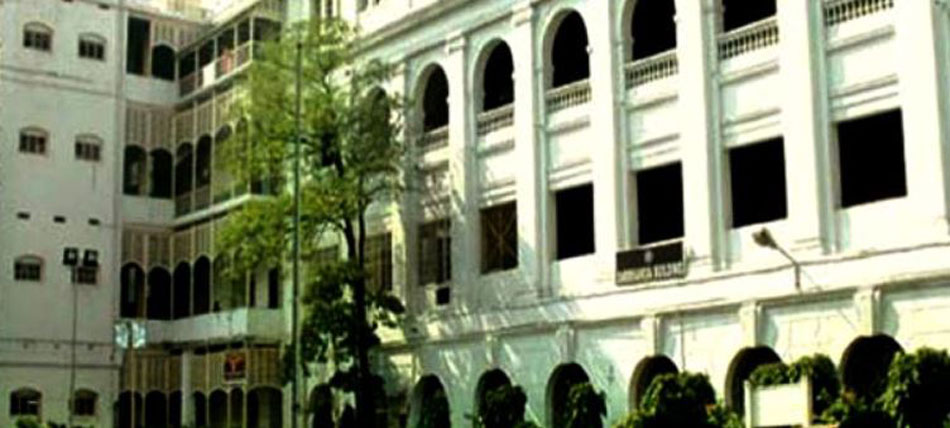 Screengrab of Calcutta University website
Picture: Calcutta University website
---
College Street
|
Published 12.03.19, 07:07 AM
|
---
Calcutta University will teach its BTech students how to communicate in English, develop "appropriate pronunciation" and maintain decorum to appear more employable to potential recruiters.
The absence of such skills, university officials said, could come in the way of even some of the brighter engineering students landing a good job.
The university posted details of the programme named "Communicative English", which is based on the model curriculum of the All India Council of Technical Education, on its website last month.
A part of the curriculum in Communicative English, a CU official said, has been designed to hone the BTech students' knowledge of grammar.
The other parts have been prepared in a way so students learn technical communication and its application in official or professional communication.
The university has set up a language laboratory for practical classes in English. The classes will help students become familiar with applied aspects of the language, pronunciation and "behavioural strategies and realistic dimensions of interpersonal interaction in the context of organisational communication".
CU officials said lack of proficiency in English had been a major bane for engineering graduates in Bengal.
On its website, CU has stated that the course in Communicative English would help students "acquire skills in presentation, decorum, grooming, courtesy, appropriate pronunciation and acquire better verbal ability...."
Education minister Partha Chatterjee had in May last year urged the engineering institutes to conduct a six-week course in English so the students scored well in job interviews.