Calcutta to meet August rain target
Both June and July were among the driest in recent years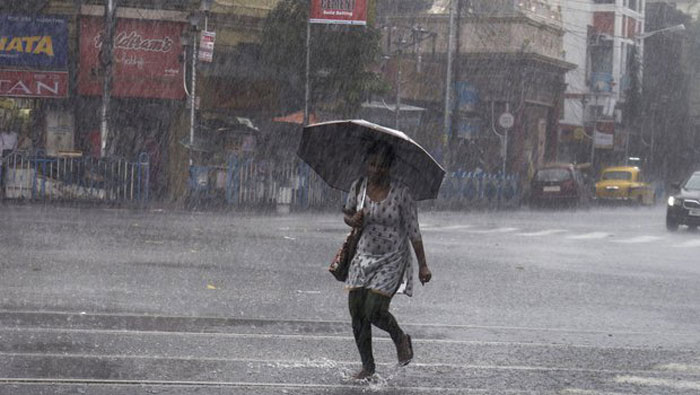 ---
|
Calcutta
|
Published 13.08.19, 08:15 PM
---
The city is on track to meet its August rainfall target without a single day's heavy rain. The reason: steady showers in the first half of the month.
Both June and July were among the driest in recent years.
The city has received more than 170mm of rain in the first 13 days of August, roughly 50 per cent of the normal monthly quota of 345mm, a Met official said on Tuesday.
Calcutta received close to 50mm of rain between 8.30am on Monday and 8.30am on Tuesday. In Met parlance, heavy rain denotes 60-120mm of rain in 24 hours.
Some parts of the city, mostly pockets in the south, received a spell of rain early on Tuesday. There were multiple spells in the morning as well.
According to a weather tracking website of the Calcutta Municipal Corporation, Behala was the wettest in the city on Tuesday, recording 48mm of rain. Patuli received 31mm and Dum Dum and New Market 25mm each.
"A low-pressure area over north Odisha and adjoining southern Gangetic Bengal is expected to bring some more rain, light to moderate, for 48 hours," Sanjib Bandyopadhyay, deputy director-general, India Meteorological Department, Calcutta, said.
That has been the story of the monsoon so far. The monsoon reached the city 13 days late this year on June 21.
Since then, there has not been a single day of heavy rain in the city. But the difference lies in the number of rain days — days when the Met office recorded rain beyond traces — in July and August, the two rainiest months for Calcutta.
While July saw 12 rain days, nine of 13 days in August have seen some rain. July was the driest, too, in five years with just 160mm of rain. The normal rain count for July is 396mm, the Met official said.
The city records around 300mm of rain in June but this year the count stood at 95mm. At the end of June, the rain deficit for Calcutta was 69 per cent. At the end of July, it was around 62 per cent. The deficit stood at 49 per cent on Tuesday, the Met official said.
This year, there's been an absence of rain-triggering systems over the Bay. But August has seen multiple systems so far. Alipore received about 80mm of rain between August 7 morning and August 8 afternoon, the city's wettest phase so far, because a deep depression passed by coastal Bengal.