Calcutta police start refusal probe
'Jurisdiction should not prevent an officer from taking prompt action or starting a case'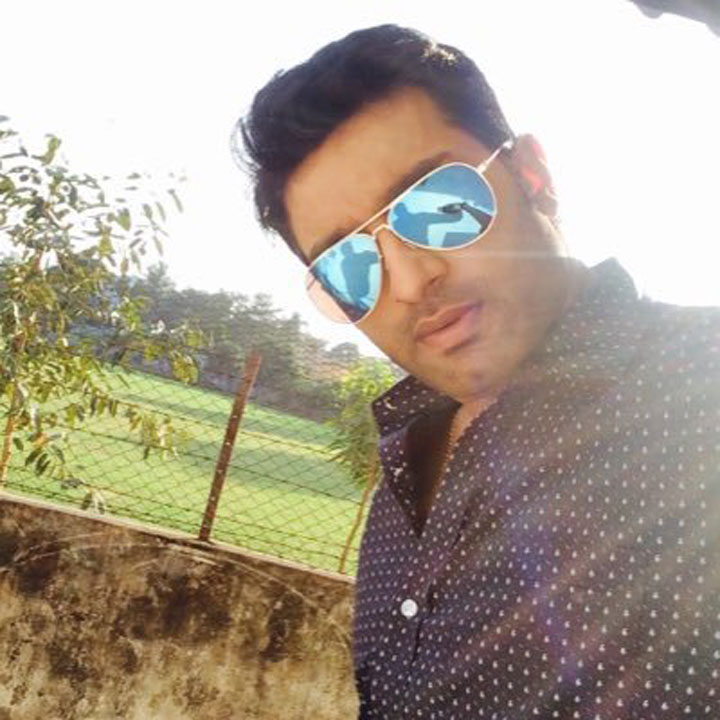 Television actor Jeetu Kamal had called up the police control room in Lalbazar before he faced repeated referrals while standing on Panchasayar Road.
(Picture: @JeetuPaul)
---
Calcutta
|
Published 06.07.19, 07:27 PM
|
---
Lalbazar has started a probe into the alleged refusal by officers of at least two police stations to respond to a man's call for help after an alleged incident of road rage early on Friday.
According to a standard operating procedure (SOP) circulated by police commissioner Anuj Sharma, officers would have to be humane first. "Every complainant, irrespective of gender, should get a patient hearing. Jurisdiction should not prevent an officer from taking prompt action or starting a case," the SOP had spelt out.
Television actor Jeetu Kamal had alleged on Friday that two officers — first from East Jadavpur and then Patuli police stations — referred him to another station citing jurisdiction after the Lalbazar police control put him in touch with East Jadavpur police station. His car had just been hit by another from behind, allegedly with a drunk man at the wheel. Kamal had called up the police control room in Lalbazar before he faced repeated referrals while standing on Panchasayar Road.
In June, a sub-inspector of police of Charu Market police station was suspended and two officers from Bhowanipore and Maidan police stations show-caused within 24 hours of Ushoshi Sengupta alleging that police had cited jurisdiction while refusing to help her when she approached with a complaint of harassment by a group of bikers. The SOP was drawn up soon after this incident.
On July 1, Sharma had suspended a sub-inspector of police of Beniapukur police station a day after he allegedly refused to listen to a complaint by a mother claiming her child was kidnapped.
On Saturday, no such action followed. Biswajit Ghosh, the deputy commissioner of police, East division, spoke to Kamal and heard him out on the alleged refusal by two officers and later assured him of all necessary action, both against the officers who had cited jurisdiction and also against those who had hit his car from behind. "We will look into Jeetu Kamal's allegations about police refusing to come to his help," said a senior officer. "The officers would be asked to explain their action."
On Friday, the police had drawn up a case of rash driving on public way and criminal intimidation based on Kamal's allegations. The car has been seized.
"I told the police that it's fine that an FIR has been drawn up and the vehicle seized. The officers have assured me that a charge sheet would be soon drawn up into the case and efforts were on to arrest them," the actor said.
The police said they had started collecting CCTV footage of the alleged incident from a point very close to where it actually happened near Peerless Hospital.
"Since it was very late at night, there were no witnesses," an officer of Panchasayar police station said.