HC order on teacher sit-in
Around 5,000 para-teachers have been holding a protest in front of Central Park demanding enhanced salary and permanent jobs in schools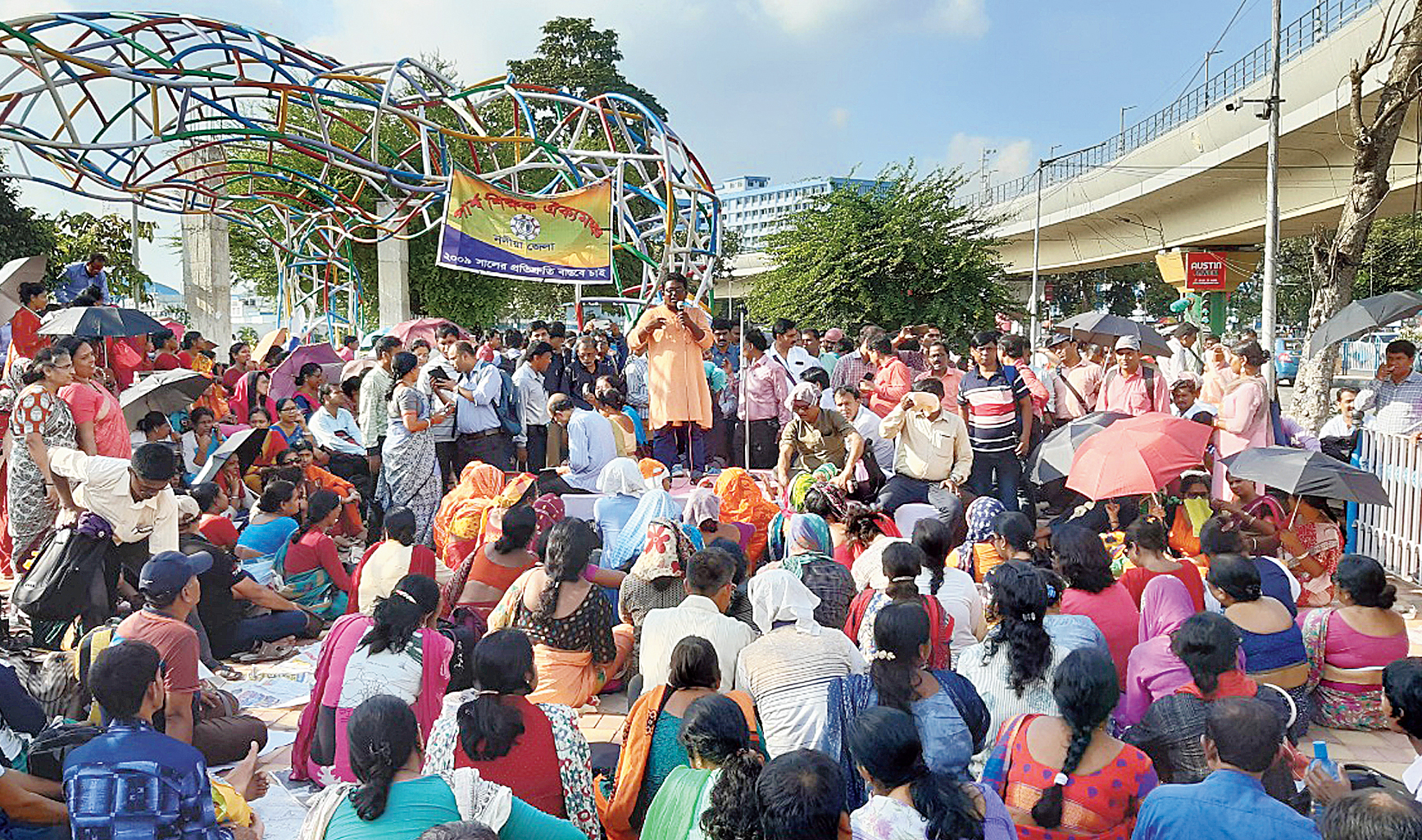 ---
|
Calcutta
|
Published 22.11.19, 09:04 PM
---
A high court division bench on Friday issued an order restraining protesting para-teachers from squatting within 20 metres of any entry point of Central Park in Salt Lake and obstructing traffic in the area.
"You have the liberty to continue your movement as long as you want. But you do not have the right to create obstacle in the access to Central Park and to traffic. You have to restrict your movement to the area behind Bidhan Roy's statue," said Justice Sanjib Banerjee, the senior judge of the division bench.
Around 5,000 para-teachers have been holding a protest in front of Central Park demanding enhanced salary and permanent jobs in schools.
After the state authorities declined to give them permission to sit in protest, the teachers moved the division bench of Justice Banerjee and Justice Kausik Chanda and obtained an order asking the police to allow them to go ahead with their programme for seven days from November 10.
The bench had also asked the teachers not to create obstacles in the entrance to the park and block traffic in the area.
The seven-day period has passed but the teachers are still continuing with their agitation.
On Friday, advocate-general Kishore Dutta submitted before the division bench that the agitating para-teachers had been squatting at the entrance to the park in violation of the court order.
Advocate Shamim Ahmed, who appeared for the protesters, denied the allegation. "Central Park has many entry points. The teachers are agitating at one of the points, which remains closed," Shamim submitted.
The bench on Friday directed the agitators to stay 20 metres away from any of the entry points of the parks.