Calcutta HC hears GNLF plea to stay GTA poll result
The court is likely to pronounce its verdict on Thursday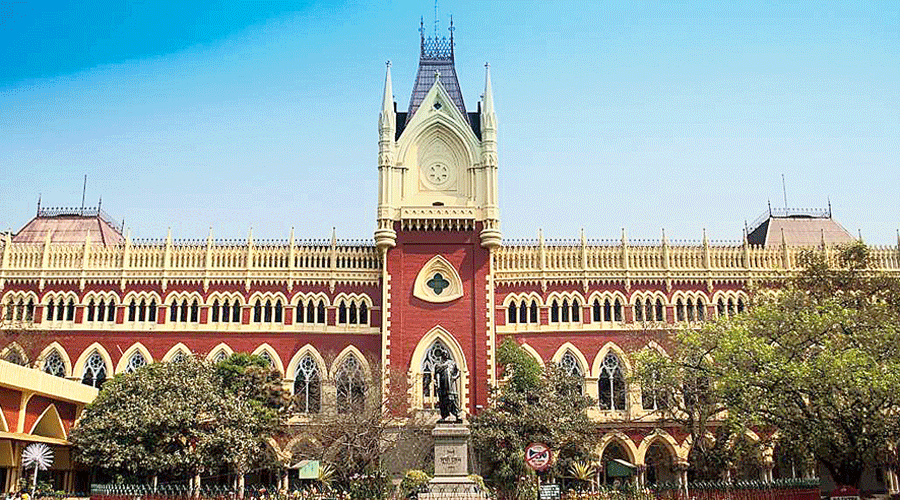 Calcutta High Court
File Picture
---
Calcutta/Darjeeling
|
Published 22.06.22, 01:26 AM
|
---
Calcutta High Court on Tuesday heard a petition filed by the Gorkha National Liberation Front (GNLF) to stay the publication of Gorkhaland Territorial Administration (GTA) election results and reserved its verdict for Thursday.
On Tuesday, the GNLF moved a case before Justice Moushumi Bhattacharya of Calcutta High Court seeking a stay on the publication of the GTA election result till the court disposes of their petition challenging the legality of GTA Act of 2011.
The GNLF has filed two petitions. While one challenges the legality of GTA, the other seeks a stay on the publication of GTA elections scheduled for June 26.
Moving the petition on behalf of the GNLF, advocate Subir Sanyal claimed that the Darjeeling Gorkha Hill Council (DGHC) was constituted in 1988 and subsequently the Constitution was amended and hence the DGHC should be considered a constitutional body.
"But suddenly in 2011, without amending the Constitution, the state government constituted GTA which is totally unconstitutional," Sanyal claimed.
The defence lawyer alleged that despite the high court's observation that the state government should apply its mind on holding the GTA elections as it would cost the state exchequer; the state had declared June 26 as the poll date.
The lawyer also said that election might be allowed to be held but the results should not be published.
State advocate general S.N. Mukherjee, however, opposed the plea and asked the judge not to withhold the GTA election results.
The court is likely to pronounce its verdict on Thursday.
Throughout the day, people in the hills along with GTA poll candidates were more focused on the proceedings at Calcutta High Court even though campaigning was on.
Many believe that if the court directs the government to withhold the results unless an order on the GTA's legality is determined, the uncertainty would deepen.
Hill politics is divided on the GTA elections.
Trinamul, the BGPM and Hamro Party are in favour of it while the BJP and its ally GNLF are not.
The newly formed Hamro Party had won the Darjeeling civic elections held in February this year.