Calcutta family caught in early surge of swine flu
Most cases were from south Calcutta, Salt Lake, New Town and North 24-Parganas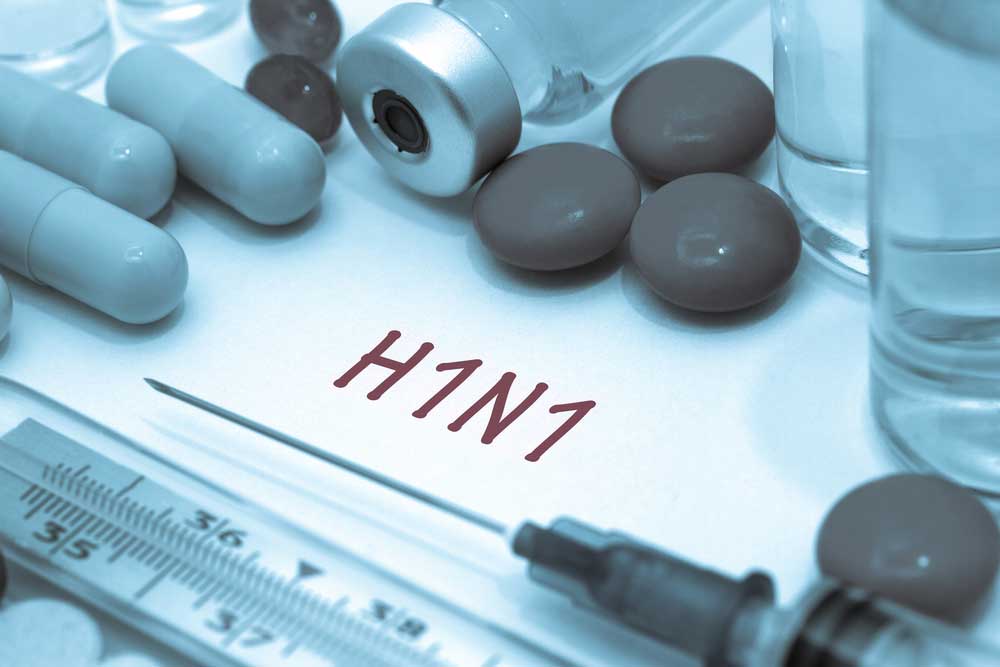 In hospitals across the city, many patients admitted with influenza symptoms have been diagnosed with H1N1.
(Shutterstock)
---
Calcutta
|
Published 31.01.19, 08:42 PM
|
---
Three members of a Lake Gardens family have been hospitalised with swine flu, joining a list that has been growing almost every day since the H1N1 virus resurfaced at the fag end of winter.
Sudeep Sen was diagnosed with swine flu — most of the symptoms are similar to those of common influenza — after several days of high-grade fever and severe pain in the lower portion of his body. His wife Swaralipi and their two-year old son Swapnodeep tested positive later.
"My fever wouldn't subside with Paracetamol. I then got the H1N1 test done and the result was positive. Doctors advised that since it is a contagious disease, my wife and son should also get the test done," said Sudeep, who is in the isolation ward of AMRI Dhakuria.
Swaralipi and Swapnodeep are being treated at AMRI Mukundapur.
In hospitals across the city, many patients admitted with influenza symptoms have been diagnosed with H1N1. Outpatient departments and clinics have also been receiving scores of patients every day with the usual symptoms of swine flu — fever, cough, sore throat, muscle pain, nausea, headache and, occasionally, severe stomach pain. Health department officials said that most swine flu cases were being reported in pockets of south Calcutta and Salt Lake, New Town and North 24-Parganas.
At Apollo Gleneagles Hospitals, there were 30 patients with swine flu in January. On Thursday, the hospital had about five, a health department official said.
AMRI Salt Lake had three swine flu patients, including a woman battling cancer. Peerless Hospital had five and Ruby General Hospital had four. AMRI Dhakuria reported six swine-flu patients, three of them in intensive care.
The Infectious Diseases Hospital in Beleghata, which is Bengal's largest referral hospital for contagious diseases, said no patient was admitted with swine flu on Thursday. "But there were a few last week," an official said.
Since the symptoms of H1N1 and other strains of influenza mimic each other, there are also instances of people getting hospitalised for respiratory tract infections. "A person died of swine flu in a city hospital a few days ago and his friends got so scared because they were in close contact with him that all of them got admitted to the Infectious Diseases Hospital for tests. Each person in the group tested negative and has been discharged," an official said.
A spike in respiratory tract infections because of high levels of air pollution this winter has added to the swine-flu panic.
"An H1N1 infection is usually not fatal. But children and the elderly, besides those with pre-existing diseases like cancer, can suffer serious complications," said Chandramouli Bhattacharya, a consultant in internal medicine.
Although the influenza virus is generally active in winter, the disease is known to be more prevalent in Calcutta during the onset of summer in March and April.
"The number of cases at this time of the year is higher than usual," said Bhattacharya, who is known to be a specialist in the treatment of infectious diseases.
Some doctors cited a shortage of the H1N1 vaccine in the city as a reason for the early onset of the virus. They said that Oseltamivir, the antiviral drug used to treat swine flu, is also not readily available at times.
But officials of the health department contested reports about the spread of swine flu reaching alarming proportions. "Swine flu has been reported in some pockets but there is no outbreak of the disease yet. We are organising awareness meetings on infectious diseases, including dengue, and keeping watch on the situation," a senior official said.
He also denied that the H1N1 vaccine and the antiviral drug Oseltamivir weren't readily available in Calcutta.