Calcutta boy's result a feat to marvel at
A Marvel fan who reads science fiction and philosophy in his pastime scored 100 per cent in ISC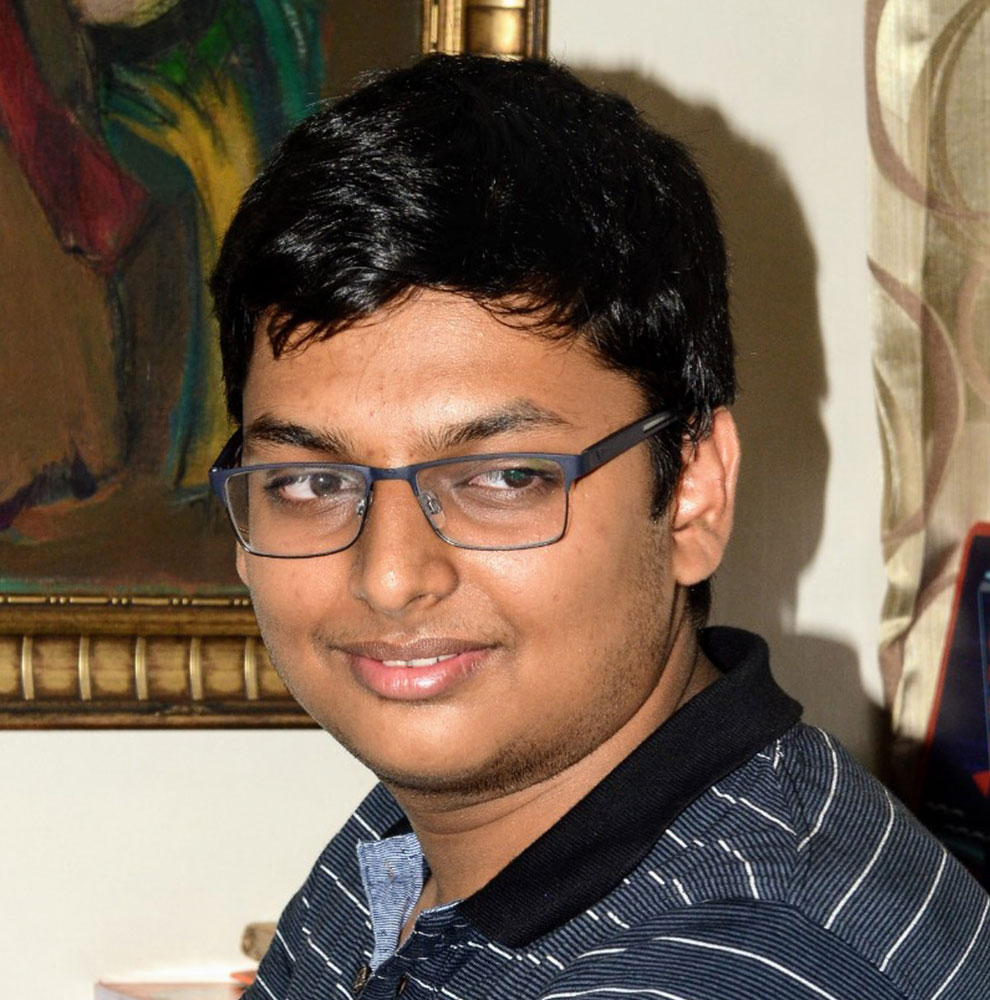 ---
|
Calcutta
|
Published 07.05.19, 09:59 PM
---
A Marvel fan from La Martiniere for Boys who reads science fiction and philosophy in his pastime scored 100 per cent in ISC, a never-before feat in the exam's 42-year history.
Salt Lake resident Dewang Kumar Agarwal was not the only one to notch up a perfect 100 though. Sharing the honour with him was Vibha Swaminathan from Bangalore, a humanities student.
Dewang, a student of science, scored 100 in English, physics, chemistry and computer science and 99 in maths.
In ISC, the total percentage is calculated on the basis of the marks scored in English, which is compulsory, and three top-scoring papers.
"My studies always come first. I worked very hard for my ISC. I was satisfied after writing the exams in every paper," Dewang told The Telegraph.
He did not study for a fixed number of hours but set himself small goals every day. "It could just be an hour one day and five hours at a stretch the next day," Dewang said.
His favourite subjects are computer science and engineering and he wants to study at an IIT. The La Martiniere boy has already cracked the JEE-Mains and is preparing for the JEE-Advanced.
When Dewang was not studying, he was reading books from outside the syllabus, listening to music, watching films or swimming. "The last movie I saw was Avengers: Endgame. I read all kinds of books and also go for a swim at least twice a week," he said.
Twenty students from Bengal scored between 99.5 per cent and 100 per cent in the ISC exams this year. Nineteen of them are from schools in the city and one from Siliguri. Four of them notched up 99.75 and 15 scored 99.5 per cent.
The heads of several schools The Telegraph spoke to said the number of high scorers was more this year.
"The results are excellent. More students have scored 100 per cent in various subjects. In the past it was believed that marks should be held back. Times have changed. There is no harm in giving more marks. The college cut-offs have gone up. The high marks in ISC will help students meet the cut-offs for admission to top institutions," said Rupkatha Sarkar, principal, La Martiniere for Girls.
Gerry Arathoon, the secretary and chief executive of the Council for Indian School Certificate Examinations that conducts the ISC examinations, said the council had introduced several measures to make the curriculum student-friendly. A string of changes in the syllabus, marking scheme and question pattern were introduced in 2017, some of which helped the students perform better.
The council had also spelt out the distribution of marks for each topic in the science papers and fixed the number of questions to be answered from each. "Students now need to study the entire syllabus thoroughly. They can't skip any topic. They know how many marks each of the topics carries and how much they need to study," Arathoon said.
In humanities, the number of long-answer questions has been reduced and short-answer ones increased. "Full marks can now be allotted in the humanities. For long-answer questions, examiners are asked to look for key words, which if present can fetch full marks. The writing style and presentation are not taken into account, unlike before. All these changes have enabled students to score 100 per cent marks," a teacher said.
ICSE results
The ICSE results declared on Tuesday saw 23 students from the state score between 99.4 and 99 per cent. Twenty-two are from the city and one from West Midnapore.