Airport-Barasat metro line back to life
Airport-Barasat Metro project work hadn't started because the stretch was lined with 1,900 unauthorised structures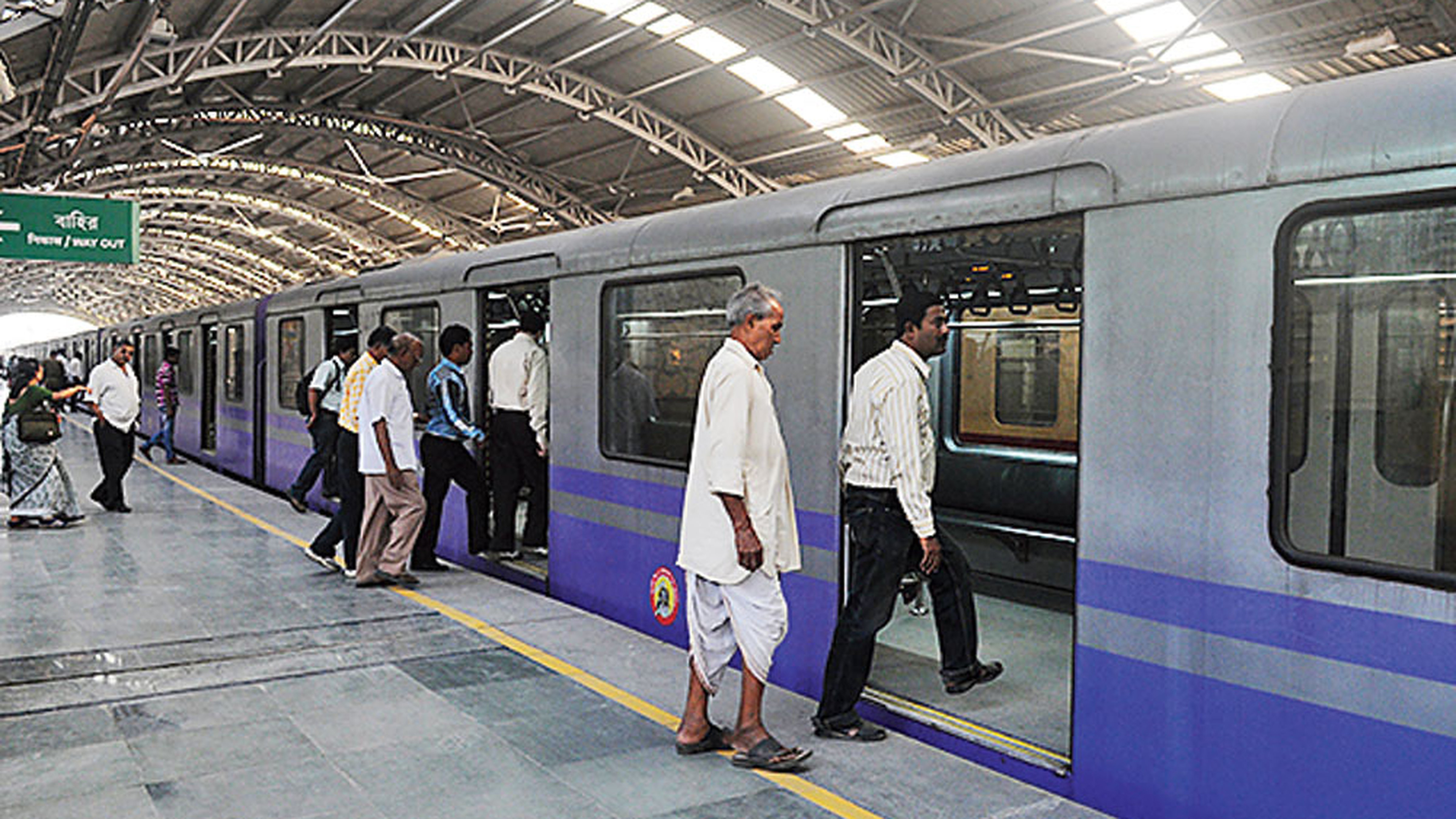 ---
Calcutta
|
Published 06.12.18, 09:40 PM
|
---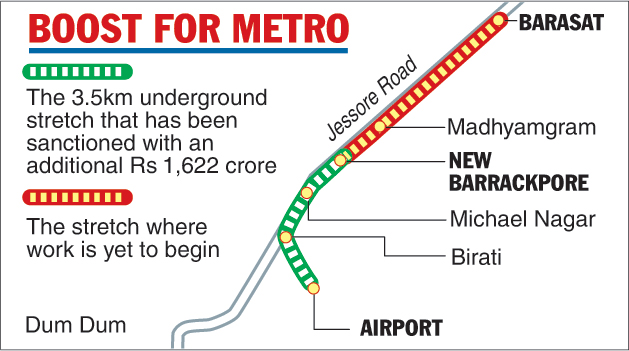 The jinxed Airport-Barasat Metro project has received the kiss of life with the Railway Board approving underground construction along a technically challenging 3.5km stretch and sanctioning an additional Rs 1,622 crore.
The original plan was to have elevated tracks from the airport till New Barrackpore but "technical reasons" forced an alteration.
Metro Railway sought additional funds to cover cost escalation from the Railway Board more than a year ago. A series of communications since then culminated in the board approving the additional requirement on December 4, a senior railway ministry official said on Thursday.
Once completed till New Barrackpore, the Metro link will provide faster access to Calcutta from the northern suburbs. Commuters from those parts currently have to negotiate traffic congestion at multiple points to reach the heart of the city.
Sources said it would take about four years for the project to be completed.
The Airport-Barasat link is the only Metro project in the city for which even preliminary work hadn't started until now. The airport authorities had raised objections to an elevated viaduct because of its proximity to the landing zone for aircraft. Encroachments along the proposed alignment through New Barrackpore and the presence of several private buildings near the Barasat site were the other impediments.
Larsen & Toubro had won a Rs 280-crore contract in October 2011 to build a 5km stretch of the proposed Metro line between Madhyamgram and Barasat. Work never started because the stretch was lined with 1,900 unauthorised structures, including 800-odd shops.
Earlier this year, the railway authorities wrote to the state government stating that the squatters should be removed. "Once work starts and tracks are built till New Barrackpore, it will be easier to stretch it till Barasat. Then the state government can be convinced to remove the encroachments," an official in the railway ministry said.
In the December 4 letter to Metro Railway, the Railway Board informed that the total cost of the project had been raised from Rs 3,207 crore to Rs 4829.57 crore.
Underground construction entails cost escalation by two-and-a-half times. For each kilometre of underground tracks, the estimated cost is Rs 500-600 crore.
Metro had previously reported on how cost escalation was the main constraint for tracks going underground for 3.6km. In the original plan, two stations were to be built along the stretch from Birati to New Barrackpore. In the reworked plan, a station has been proposed at Michael Nagar.
"Metro Railway has convinced the board that this project will be beneficial to tens of thousands of people," an official said.
A railway official said in the proposal sent to the board, it was mentioned that construction of tunnels would done through the old cut-and-cover method. Tunnel-boring machines like those used in the East-West Metro project won't be brought here because that would increase the cost further, the official explained.