BJP's Raju Bista focus on hill talks, not 'snub'
The Bharatiya Gorkha Prajatantrik Morcha had questioned the Centre for not inviting them  for the October 12 tripartite talks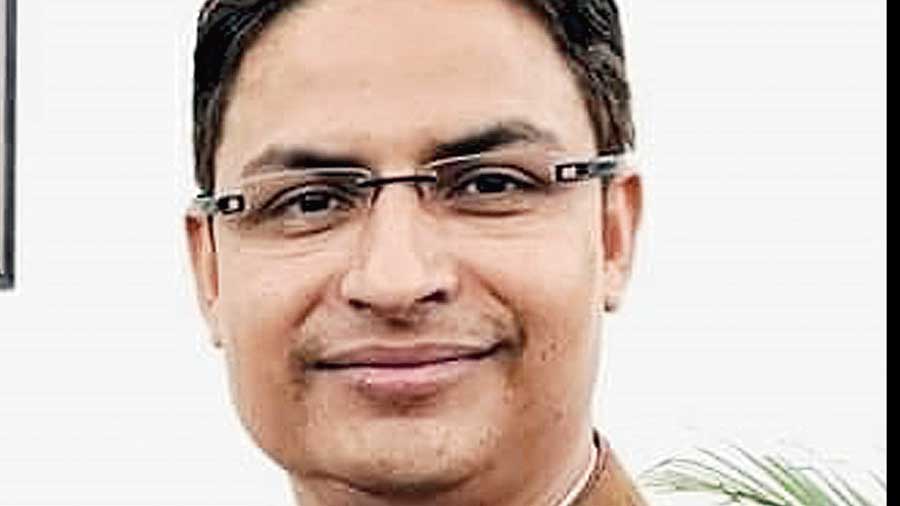 ---
Siliguri
|
Published 10.10.21, 03:26 AM
|
---
Raju Bista, the BJP MP of Darjeeling, on Saturday replied to the charge hurled by some hill parties that they had not been invited to the tripartite talks on October 12.
Bista slammed parties like the Gorkha Janmukti Morcha and Anit Thapa's Bharatiya Gorkha Prajatantrik Morcha (BGPM), saying these were satisfied with the Gorkhaland Territorial Administration (GTA) and were eyeing its chairs.
"Let us be clear that it is not a meeting on the GTA or on selecting any of its office bearers… it is about the solution of the demand that the Gorkhas here have raised for years. Those clamouring over the issue of invitation should assert if they want the solution and if they have confidence in the Narendra Modi government. This is because on several occasions we have heard them emphasising on the GTA," Bista told the media after arriving at the Bagdogra airport.
The BGPM, especially, had questioned the Centre for not inviting them  for the October 12 talks.
The party has an MLA in Kalimpong and yet he was not called unlike the BJP MLAs of Darjeeling and Kurseong, BGPM leaders said.  
Bista's emphasis on the topic of the meeting is a part of the saffron camp's strategy to galvanise support in the hills, said political observers.
"He tried to drive home the point that parties like the GJM and BGPM, which are with Trinamul, are focusing more on the GTA and not on the issue of permanent political solution. It is nothing but a political move to try and drum up support for the BJP and simultaneously gain the confidence of its allies in the hills," said a veteran in hill politics.
The MP, who ascended to Darjeeling, also held a meeting with leaders of its allied parties later in the day.
Senior leaders of a number of parties, including the GNLF, CPRM, Gorkhaland Rashtriya Nirman Morcha, a faction of Akhil Bharatiya Gorkha League and the Sumeti Mukti Morcha, were present at the meeting.
"We discussed among ourselves what our submissions would be at the meeting. There will be representatives of Gorkhas and also representatives from the Dooars. Officials of the home ministry led by the Union home minister will attend the meeting that will commence at 4pm. Also, the state government has been invited at the meeting and we are hopeful that there would be some positive developments," said Bista, who is also a national spokesperson of the BJP.