BJP MLA from Kurseong harps on hill separation
B.P. Bajgain decried attempts to find an administrative solution for Darjeeling hills within the state of Bengal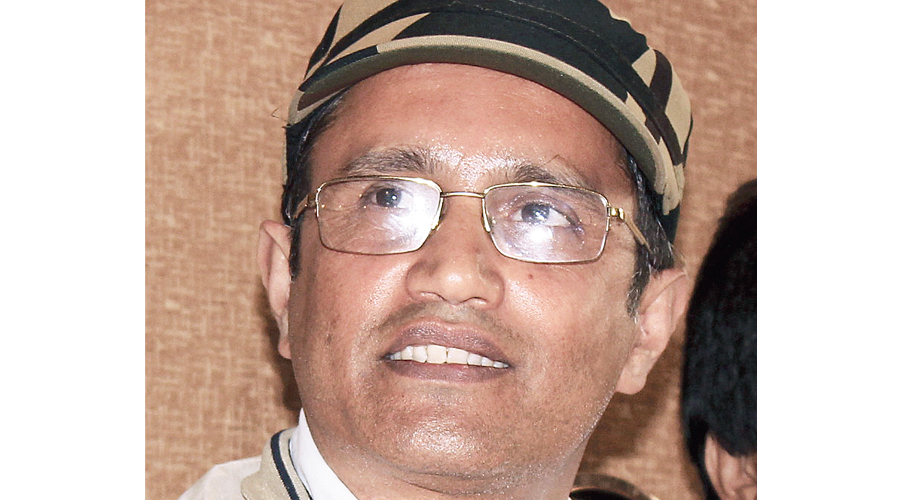 Kurseong MLA BP Bajgain.
File photo
---
Darjeeling
|
Published 05.04.22, 12:38 AM
|
---
BJP MLA from Kurseong B.P. Bajgain decried attempts to find an administrative solution for Darjeeling hills within the state of Bengal when "our stand" of wanting separation from Bengal is "clear".
On Saturday, Bimal Gurung's Gorkha Janmukti Morcha organised a seminar in Kalimpong to reach a consensus on the demand for "permanent political solution" for the hills.
The BJP had first used the term permanent political solution or PPS in the run-up to the 2019 Lok Sabha elections. Trinamul, too, promised to come up with PPS during the run-up to the 2021 Bengal Assembly elections.
The Morcha had decided to submit their PPS demand before the state government after the seminar.
At the seminar, Mahendra P Lama, former vice-chancellor, Sikkim University, had mooted the idea of bringing Darjeeling hills under Article 244A of the Indian Constitution.
This article was inserted in the Constitution in 1969 for formation "of an autonomous state comprising certain tribal areas in Assam" with provision for creating local legislatures or council of ministers or both.
"If we are to propose a permanent political solution to the Centre it has to be a separate state of Gorkhaland or Union Territory. If the proposal is to be made to the state government it has to be a provision under Article 244 A of the Constitution," Lama had said.
On Monday, Bajgain said : "Our stand is clear. We want separation from Bengal, whether it through statehood or Union Territory. Under these circumstances, Dr Mahendara P. Lama's proposal is laughable."
Bajgain stated that since inclusion in Article 244 needs an amendment of the Constitution by Parliament, the demand before the state government made little sense.
"The present development (the seminar) is only to derail the tripartite talks started by the Centre," said Bajgain.
The talks were last held on October 12. The second round was expected to be held after Durga Puja, but was not held.
The Kurseong legislator said that a lot of political developments took place after he raised the issue of "separation from Bengal" at the Assembly on March 16.
"After my statement, some youth organisations in the plains spoke against Gorkhas, the chief minister too came up to the hills, Kamtapur Liberation Organisations also issued statements on their demand," said Bajgain.
Bajgain said he was invited to the seminar but could not attend it because of personal issues. "However, I had written a letter to the organisers stating everyone should work towards creating a separate statehood instead of focusing on an interim arrangement. My letter was not read out in the seminar," he added.
The organisers said that owing to time constraints, letters could not be read out at the seminar.
"Representatives of other communities like the Adivasis, Totos, Rava, Mech , who live in the proposed area (of Gorkhaland) should also have been invited at the meeting," said Bajgain.