BJP leader Manish Shukla 'killer' a gold robber: CID
The murder triggered a war of words between the TMC and BJP as the saffron camp accused the ruling party of the murder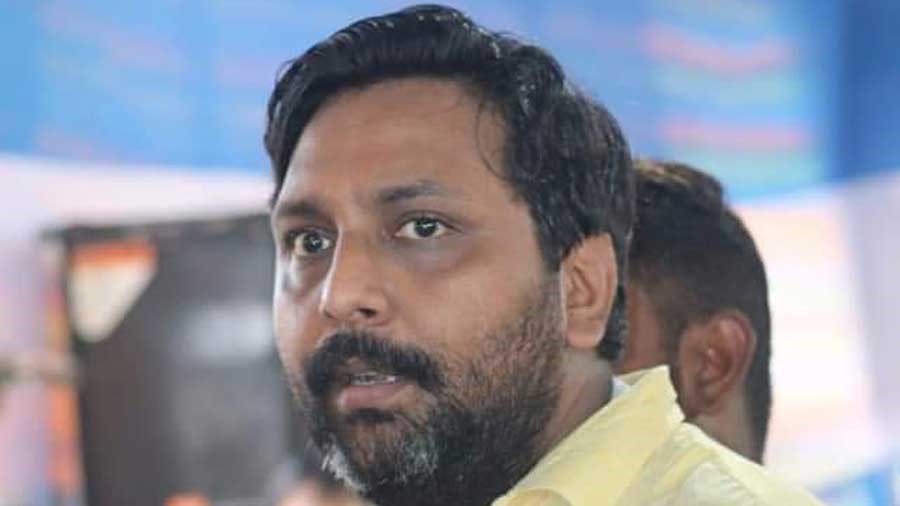 ---
---
Subodh Singh, who allegedly planned the murder of BJP leader Manish Shukla, was involved in robberies at gold loan institutions in Asansol and Barrackpore and is currently lodged in a jail in Bihar's Nalanda, CID investigators have found.
The CID probing the case found that Singh had sent six shooters to Calcutta for the assignment and engaged men in Barrackpore to give logistic support to the shooters.
"Subodh Singh is a history-sheeter with several murder charges. He is one of the most notorious bank robbers across the country and was involved in multiple crimes in Bengal," said an officer.
Shukla was gunned down on the night of October 4 in Titagarh in North 24-Parganas.
Police had earlier arrested a Titagarh businessman named Khurram and two others, including one Subodh Yadav, from whom they came to know about Singh. "Singh engaged Yadav to give logistic support to the shooters," an officer said.
The murder triggered a war of words between the TMC and BJP as the saffron camp accused the ruling party of killing Shukla. Shukla's father had named two TMC leaders in his complaint at Titagarh police station. Trinamul leaders had denied the charges.
Amid the charges against the police for their involvement in the murder, cops arrested Khurram and a man named Gulab Sheikh within a day of the incident. The arrest of Yadav, who led the cops on Singh's trail, followed shortly.
A team of CID officers recently visited Nalanda's Hirsa jail and questioned Singh in judicial custody. "He cited personal enmity with Shukla which we are in the process of verifying," an investigator said.
Singh was arrested by Patna police in January 2018.
In December 2017, Singh's armed gang had allegedly barged into a gold loan non-banking financial institute in Asansol and left with 27kg gold and Rs 4 lakh cash. A year back in December 2016, four armed men entered the gold loan non-banking financial company's Barrackpore unit on BT Road and fled with 30kg gold.
An investigator said the modus operandi was the same: "His men arrive on motorcycles, carry out the operation and flee. Then they dump the bikes and leave the city."
The six shooters hired for the work had fled the spot in two-wheelers and then left the city the same night catching buses from Esplanade, police have found.
The two-wheelers used in the operation were later found abandoned in Sodepur.