BJP hurdle to all-party consensus on relief
Plan to demand Rs 10,000 for every migrant worker and a national disaster status for Amphan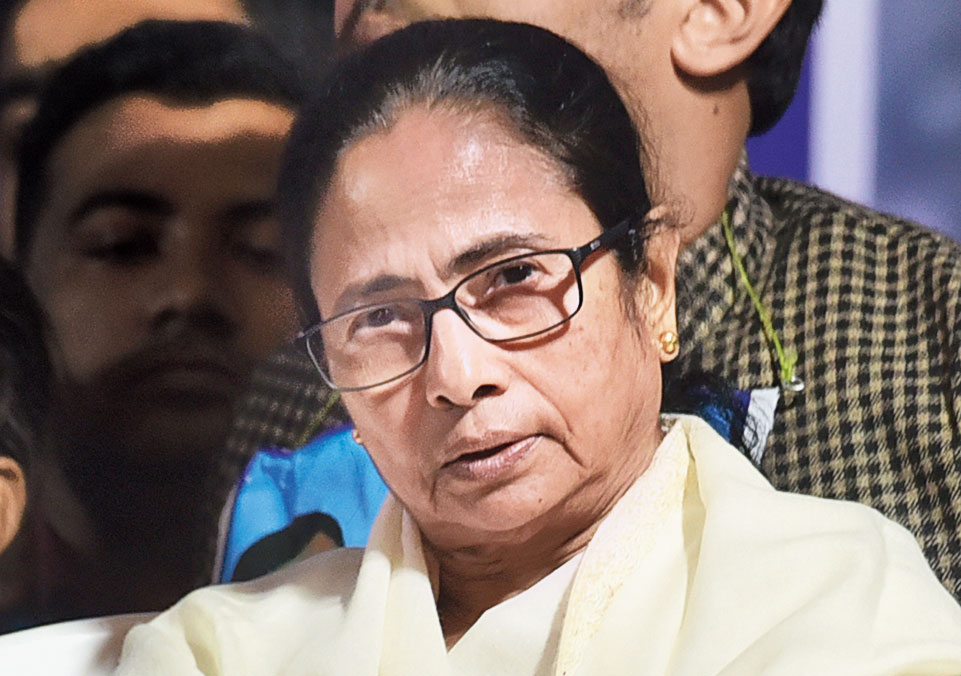 ---
|
Calcutta
|
Published 28.06.20, 04:11 AM
---
Chief minister Mamata Banerjee's plans to engineer a political consensus to demand Rs 10,000 for every migrant worker and a national disaster status for Amphan has run into a hurdle, as the state unit of the BJP has disagreed to the resolution.

Earlier this week, Mamata had set up the all-party committee to look into the problems of migrant workers and the post-Amphan condition in the state and draw up a resolution to be sent to the Centre.
State BJP president Dilip Ghosh, a member of the committee, disagreed with the "language and figures" mentioned in the resolution and refused to back it.
"If the Centre is being asked for help, the state government can't dictate terms," Ghosh told The Telegraph.
BJP leaders claimed that the all-party committee's demand for national calamity status for Amphan is "absurd" as there is no legislative provision to call any natural calamity a national disaster.
Amphan which claimed 118 lives, has been touted as one of the worst cyclones that hit Bengal in decades.
Ghosh, a member of the committee, is also against the demand that the Centre should offer Rs 10,000 to each migrant labourer who returned home in Bengal. "The Centre should find out the number of affected migrant workers on the basis of an independent survey and then decide on the the cash aid," Ghosh said.
The BJP also demanded inclusion of a few lines in the draft expressing gratitude to Prime Minister Narendra Modi for his "proactive role in assisting Bengal with a financial aid of Rs 1,000 crore after Amphan".
The other parties in the committee are not interested in including this bit.
Trinamul sources said that education minister Partha Chatterjee tried his best to convince Ghosh to back the proposal that other parties agreed to, but could not.