BJP campaigns on rail initiatives in Jalpaiguri
BJP MP also informed about the Centre's approval of a medical college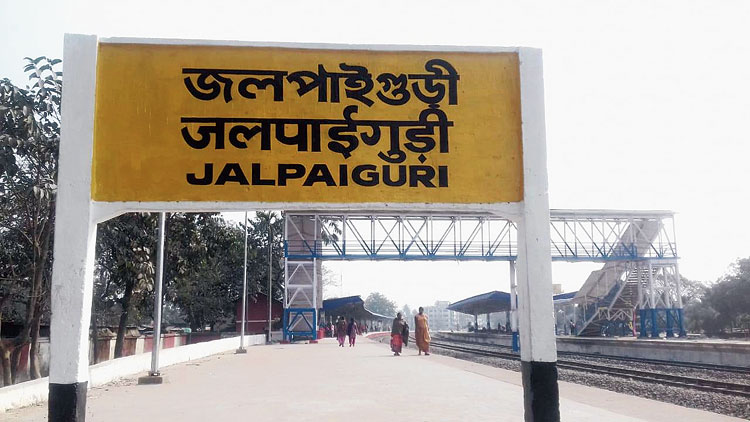 ---
---
BJP workers led by Jalpaiguri MP Jayanta Roy launched a door-to-door campaign in many wards of the town on Wednesday highlighting the central government's recent initiatives to augment railway and healthcare infrastructure.
Roy said he had met the residents of wards V, VI and VII of Jalpaiguri municipality and informed them about the development of railway infrastructure in and around the town. "We also told them about the Centre's approval of a medical college here," said the MP.
While talking to the people, the MP elaborated on the improvement of infrastructure at Jalpaiguri station, Haldibari-Chilahati rail link project and introduction of additional coaches on the Haldibari-Calcutta Express.
"Jalpaiguri residents do not want the link coaches of Darjeeling Mail to be withdrawn from here from April as has been planned by the railways. We have taken up the issue with railway ministry and hope the coaches will continue to run from Haldibari to NJP via Jalpaiguri," said Roy.
The MP's campaign comes at a time confusion prevails in Trinamul as to who should be projected as the chairman candidate in the coming municipal elections. Current chairman Mohan Bose is ill and it is not clear if he will contest the elections at all.
"It seems the BJP MP and his party are trying to gain some political mileage by playing the development card, particularly because Trinamul is yet to decide on Mohan Bose's contest," said an observer.
K.K. Kalyani, the Jalpaiguri district Trinamul chief, said: "Civic elections are fought on local issues. The BJP is already on back foot over the CAA, NRC and the NPR. The medical college was proposed by the chief minister and the Centre has simply approved it."