BJP bid to snatch GTA teacher jobs: TMC
Saffron party's Kurseong MLA BP Bajgain had recently alleged anomalies in the recruitment process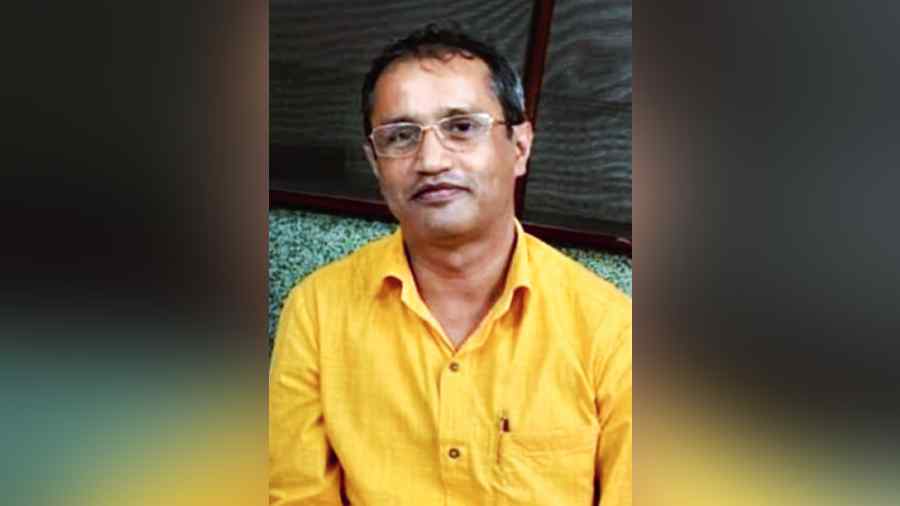 ---
Darjeeling
|
Published 24.06.22, 12:10 AM
|
---
The row over teacher's appointment in schools under the Gorkhaland Territorial Administration (GTA) escalated with Trinamul accusing the BJP of trying to snatch the jobs of hill youths.
L.B. Rai, Trinamul president of Darjeeling hills, on Thursday attacked BJP Kurseong MLA B.P. Bajgain who had recently alleged anomalies in the recruitment of teachers by the GTA and asked the CBI for a probe.
"B.P. Bajgain has every right to approach the CBI or any other forum. However, everything cannot be looked at from a political point of view. After all, our youths have got jobs and BJP MLA is trying to snatch their livelihood," said Rai.
He was speaking at an event in Mirik, where many youths joined the party three days before the GTA Sabha polls.
BJP MLA Bajgain had on June 17 submitted a letter along with "relevant documents" to the CBI, seeking an inquiry into teachers' appointments by the GTA after 2017.
The development comes at a time when the central agency is probing similar cases in the rest of Bengal under the directive of Calcutta High Court.
Bajgain demanded that the appointments of 121 primary, 59 upper primary and 313 secondary and higher secondary teachers be investigated immediately. His letter was submitted to the CBI joint director in Calcutta.
The teacher appointment issue is an important plank in the GTA elections as many political parties are alleging nepotism.
Education matters are looked after by the GTA for the area under its ambit. While teachers' recruitments are done through examinations under the School Service Commission (SSC) in the rest of Bengal, the SSC is not applicable for the GTA area as of now. The GTA can recruit those who have opted to teach in schools "voluntarily" in the absence of regular teachers.
The recruitments that Bajgain spoke of are of those "voluntary" teachers whose jobs were made permanent by the GTA largely when Binay Tamang was heading the GTA as a nominated chairperson of the GTA board of administrators from 2017 to 2019.
Tamang joined Trinamul a few months ago and is contesting the GTA elections. Sources said some of the teachers are now with Trinamul.
"Evidently, these appointments were made by misusing monetary and political leverages violating the government norms," Bajgain alleged in his letter to the CBI. He  further alleged that there were neither official circulars and notifications nor exams and interviews for these appointments.
Calls to Tamang by this paper went unanswered.