BJP Bengal minders unhappy with unit
Suvendu Adhikari took a leaf out of the books of his rivals TMC and the CPM to focus on the need for his party to hit the streets and organise bigger movements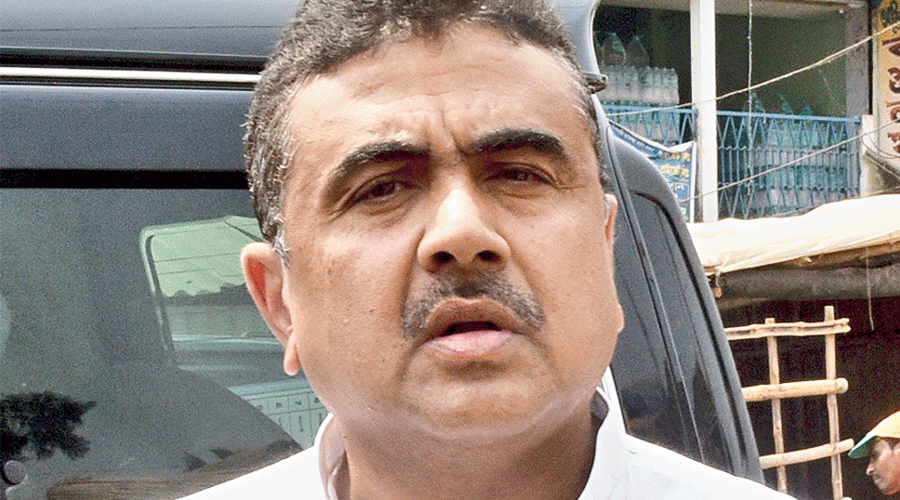 Sunil Bansal and Mangal Pandey, along with the leader of the Opposition Suvendu Adhikari, pulled up the state leadership for its crumbling organisation
File Picture
---
Calcutta
|
Published 22.01.23, 05:41 AM
|
---
Bengal BJP minders Sunil Bansal and Mangal Pandey, along with the leader of the Opposition Suvendu Adhikari, pulled up the state leadership for its crumbling organisation, during a two-day state-level BJP meeting in Calcutta, barely days after Prime Minister Narendra Modi praised the party in Bengal for refusing to be cowered down by "post-poll violence".
Adhikari took a leaf out of the books of his rivals Mamata Banerjee and the CPM to focus on the need for his party to hit the streets and organise bigger movements.
"Suvenduda was referring to the importance of movements and similar programmes in Bengal politics. He referred to the CPM's food movement and Tebhaga movement as well as Mamata's Singur and Nandigram movements," an MP present at the meeting said.
Adhikari's comments came on Friday, the first day of the meeting when the party's state office-bearers met. This isn't the first time that the Nandigram MLA has cited the importance of organising mass movements by the party.
However, his recent statement is proof that he believes that there is still much room for improvement. The saffron camp isn't functioning at its fullest capacity, Adhikari believes, according to sources close to him.
Meanwhile, Bansal expressed his annoyance on the second day during the meeting of the state executive committee.
BJP's national general secretary reportedly pulled up the state leaders for not doing their job properly. Sources present at the meeting said that Bansal was visibly upset with the way the party was functioning.
"Bansalji said that if it was found out that someone was not working properly the party will look for an alternative. It basically means that non-performing individuals will be replaced," a BJP MLA present at the meeting said.
On the other hand, Bansal's deputy Pandey was shocked to see empty chairs staring at him when he stood up to deliver his speech on Saturday. When he enquired about them he was told that several leaders from the districts have left as they had trains to catch.
A surprised Pandey reportedly said he had never seen leaders leaving a party meeting because they had to catch trains back home