Binay camp lines up NRC trip
Darjeeling ripples after exclusion of '1 lakh' Gorkhas from Assam register, Mamata slams 'fiasco'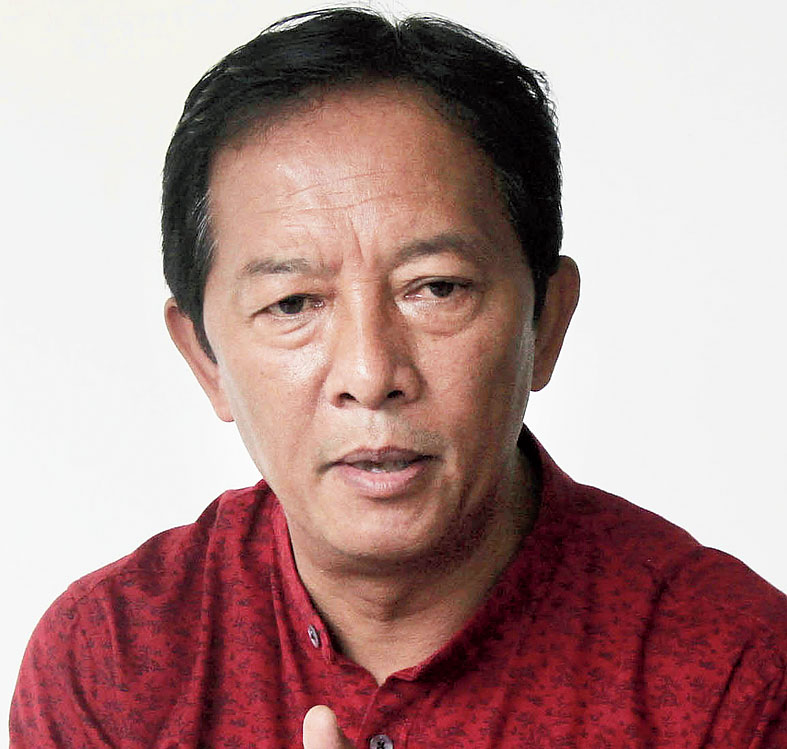 ---
---
Binay Tamang on Sunday said a delegation of the Gorkha Janmukti Morcha camp that he heads would visit Assam soon to "stand by" the Gorkhas whose names have not been included in the National Register of Citizens.
The move is seen as an attempt to counter the BJP and its allies — including the Bimal Gurung faction of the Morcha and the GNLF — who have gained in strength in the Darjeeling hills since the Lok Sabha polls.
Within hours of the NRC's publication on Saturday, the Bharatiya Gorkha Parisangh said over 1 lakh Gorkhas had been excluded.
Since then, Tamang has asked Darjeeling BJP MP Raju Bista to come clear on the exclusions. On Sunday, Tamang issued a detailed statement on the numbers and questioned Bista about his future steps on the issue.
"It has come to our knowledge that 1,63,436 Gorkhas, 11,00,299 Bengalis, 4,37,989 Muslims and 2,57,549 other communities have been left out. A high-level delegation from the Gorkha Janmukti Morcha will soon visit Assam," Tamang said in the statement that did not divulge the source of the information. The Parisangh has said its 1 lakh estimate was based on "ground-level reports".
A tweet by Bengal chief minister Mamata Banerjee kept the NRC pot boiling in the hills.
"Earlier, I was not aware of the full NRC fiasco. As more and more information is coming in, we are shocked to see that names of more than 1 lakh Gorkha people have been excluded from the list," the Trinamul chief minister tweeted, adding care must be taken that no genuine Indians are left out.
As Tamang's statement and Mamata's tweet became a talking point in the hills, BJP MP Bista issued an immediate rebuttal.
"All this talk about 1 lakh Gorkhas being left out of the NRC is a rumour and has no basis in facts. This figure is pure speculation on the part of a few individuals and the final figures of how many have been left out will only be determined after a few days when we have official data in hand," the MP said.
Tamang has demanded "Original Inhabitant status" for the Gorkhas by adding them to a "Protected List". Another leader said the status was given the "tea tribes (Adivasis)" in Assam. "Their process of proving their citizenship was much easier because of the status." Tea garden dwellers do not have land rights.
Anit Thapa, general secretary of the Morcha (Binay camp), pointed to a report on the exclusion of Manju Devi — granddaughter of freedom fighter, Assam Congress stalwart and Gorkha leader Chitilal Upadhyay — from the NRC.