Biker dies on divider-less stretch
Anukul Jana, 29, lay bleeding on the road till police took him to MR Bangur Hospital, where he was declared dead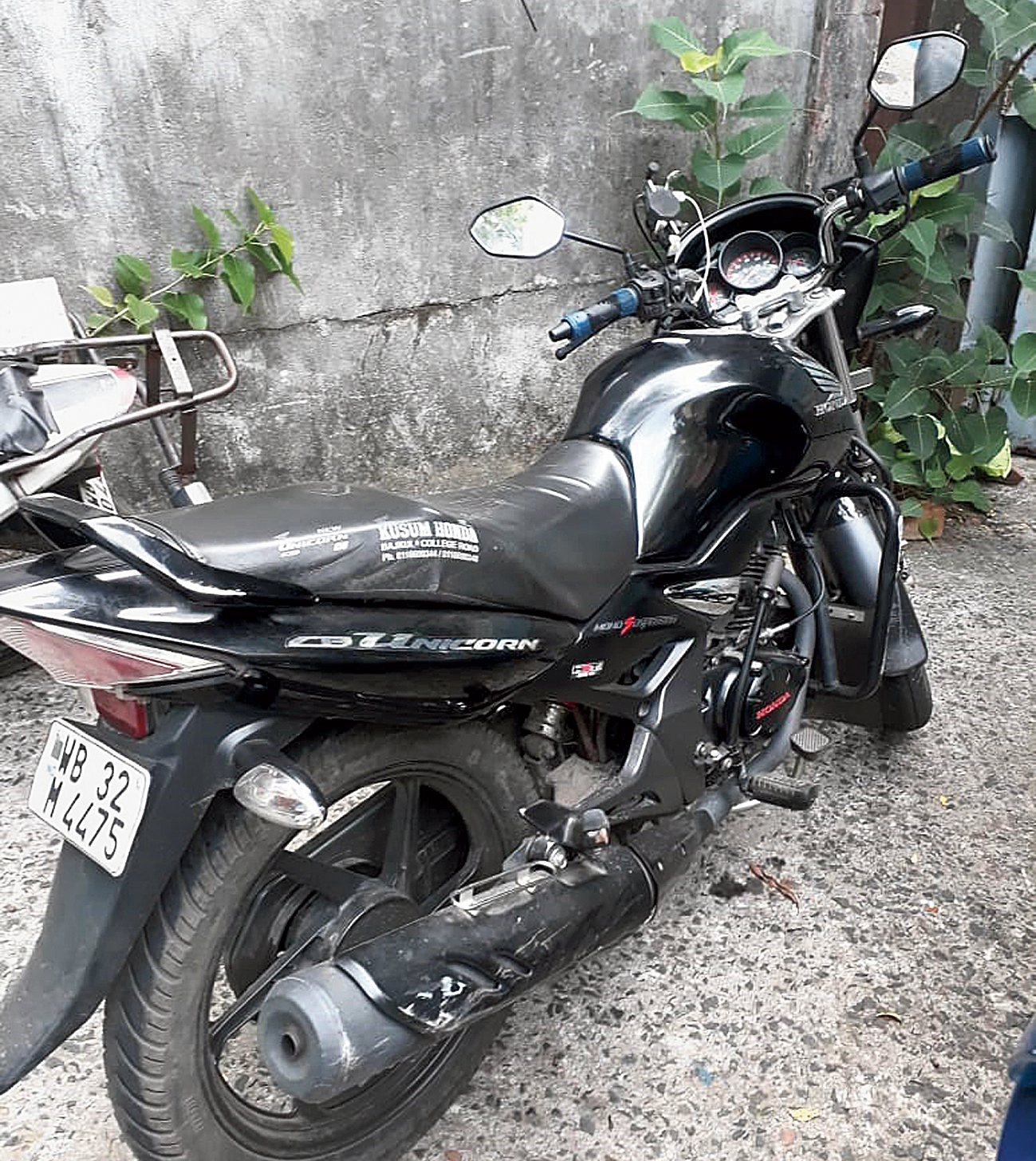 ---
---
A 29-year-old motorcyclist died after a vehicle hit the two-wheeler on Netaji Subhash Chandra Bose Road near Ranikuthi on Sunday night.
The stretch where the accident occurred does not have a median divider.
Anukul Jana, 29, lay bleeding on the road till police took him to MR Bangur Hospital, where he was declared dead, an officer said.
Originally from East Midnapore, Jana lived in a rented apartment near Regent Park and worked with an agency that provides bikes and drivers on hire for short trips across the city.
Eyewitnesses told the police that a lorry had hit Jana's bike from behind around 11pm and sped past. When the police reached the spot, Jana's bike was parked on one side of the road but he lay in the middle of the road with severe wounds on his hand.
"It was a surprising sight. Someone had picked up the bike and removed it to the side of the road but no one had bothered to touch the man, who was bleeding profusely and lying unconscious," the officer said.
Jana was wearing a helmet but is suspected to have suffered multiple internal wounds, apart from the hand injury.
The nearest CCTV camera installed by the traffic police is at least 500 metres from the accident spot, sources said. Footage obtained from the camera shows several lorries passing through the corridor around the time of the accident.
The accident occurred near The Future Foundation School and the police are trying to check whether the school or any of the buildings nearby have CCTV cameras installed, a traffic police officer said.
Traffic officers who have worked on the stretch said lack of illumination and the absence of a median divider on Netaji Subhash Chandra Bose Road between Garia and Tollygunge made it prone to accidents.
The stretch witnesses heavy traffic during the day as there are several schools and shops nearby. Heavy goods vehicles often ply at a very high speed at night.