Bidhan Chandra Roy bust vandalised
The attack was apparently a part of a nationwide programme by the BJP to protest outside Congress headquarters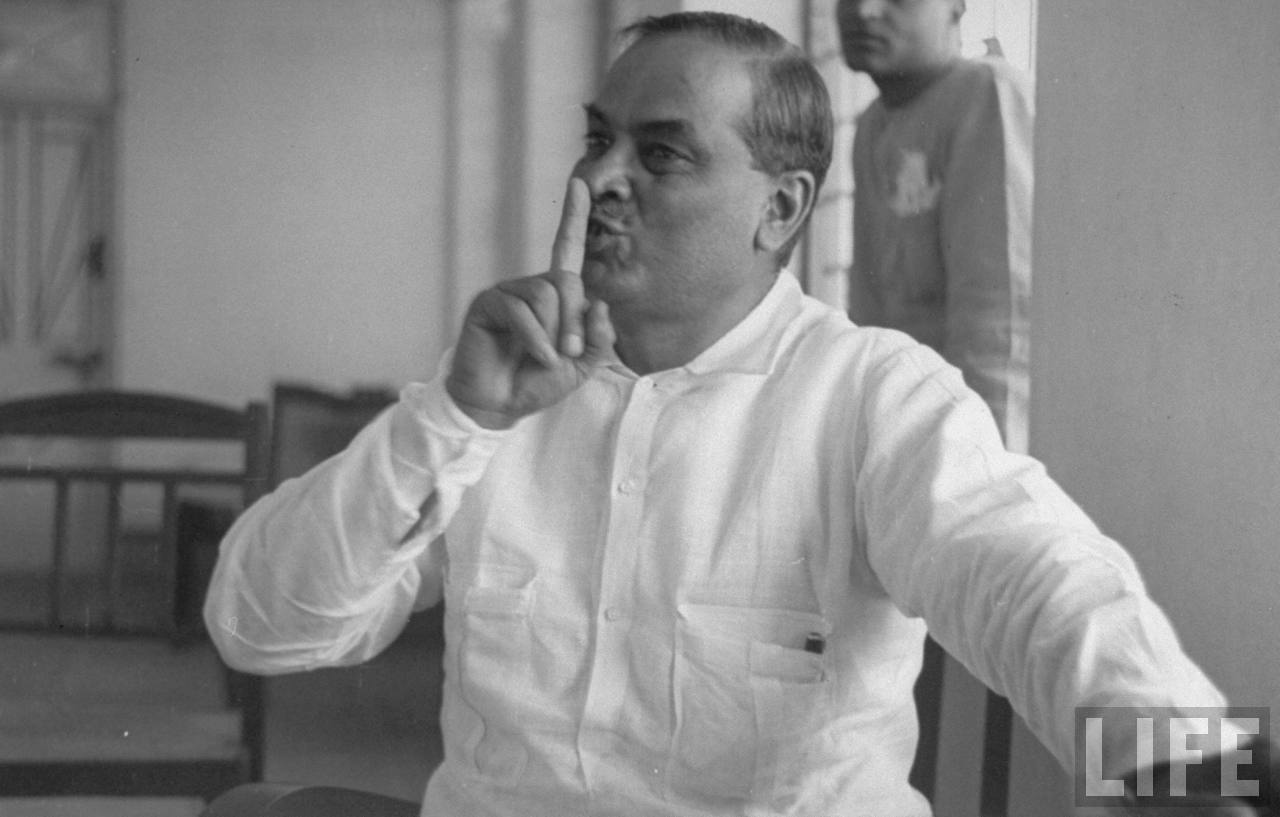 ---
|
Burdwan
|
Published 17.11.19, 10:26 PM
---
A bust of former Bengal chief minister Bidhan Chandra Roy — popularly known as Banglar Roopokar (maker of modern Bengal) — in front of a Congress office in East Burdwan's Mankar was vandalised allegedly by BJP supporters on Saturday.
The incident took place barely 34km from Durgapur — an industrial hub set up by Roy in south Bengal, besides Kalyani, Bidhannagar (Salt Lake), Ashokenagar and Habra.
Earlier on Saturday, a mob of alleged BJP youth wing workers shouting "Jai Shri Ram" had descended on the Bengal Congress headquarters in Calcutta's Entally, bruised the septuagenarian liftman-cum-caretaker with a stick and defaced the boundary wall.
Shopkeepers and other eyewitnesses in Mankar said the mob, mostly made up of youths who wore saffron clothes, had hurled stones at the large bust of the iconic physician-politician — a Bharat Ratna recipient — and smashed it to smithereens.
The attack was apparently a part of a nationwide programme by the BJP to protest outside Congress headquarters to "condemn" Rahul Gandhi's "lies and conspiracy" on the Rafale deal.
Accusing the BJP of vandalising the bust, Congress workers blocked the Mankar-Galsi Road for nearly two hours on Sunday. The Congress also lodged a complaint with Budbud police.
Debesh Chakraborty, AICC member from West Burdwan, said: "The BJP-backed goons attacked our party head office in the morning and ransacked the bust of Bidhan Chandra Roy at Mankar in the evening."
Congress leaders said the bust made of cement and plaster had been set up in front of the party office near Mankar station in 2011.
"The vandalising of Bidhan Chandra Roy's bust and defacing the Congress' headquarters, Bidhan Bhavan (named after Roy), is nothing but an affront to Bengali sentiment," said state Congress chief Somen Mitra.
The BJP has denied the charge. "We don't believe in the practice of vandalising idols or busts. We think they (Congress) are trying to frame us," BJP state chief Dilip Ghosh said.