Bengal to undertake mud home count to check graft
Govt steps up vigil on use of relief funds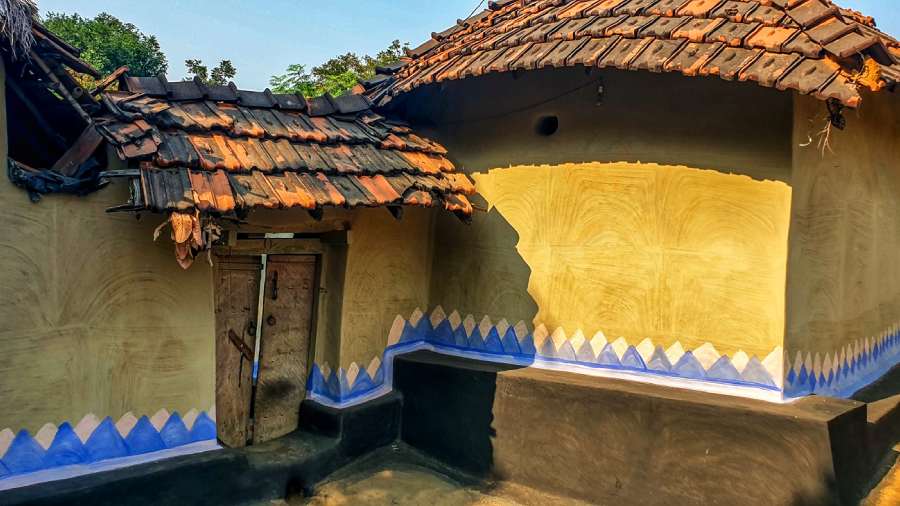 Sources said that the government was cautious about the charges of corruption in rural areas keeping in mind the upcoming panchayat elections next year.
File picture
---
Calcutta
|
Published 05.05.22, 12:57 AM
|
---
The state disaster management department has asked every district for details on mud homes from each gram panchayat, the move part of an attempt to minimise the chances of corruption in giving funds to repair homes after natural calamities like floods and cyclones.
Officials said the move was taken to keep a record of mud houses — along with names of the owners — so that the government can check the claims of damaged mud houses after any natural disaster.
Sources said that the government was cautious about charges of corruption in rural areas keeping in mind the panchayat elections next year. Trinamul leaders said corruption over relief funds has the potential to become a major issue in the rural polls.
"Already a forecast of a cyclone has been issued by the meteorological office and we are gathering records (of mud homes) as soon as possible. Many districts have furnished their details. It will help us get a clear picture of what could be the maximum number of houses that can get affected," said a source.
According to him, the decision is based on the lesson that the state government got after Amphan in May 2020, when charges of graft over relief funds for the repair of damaged houses became a political issue.
After Amphan, several rural body members like chiefs of gram  panchayats and panchayat samitis were accused of taking government funds on the names of family and friends through false claims that their houses were damaged . Allegations of graft and other irregularities over Amphan relief became an embarrassment for the ruling Trinamul ahead of the 2021 Assembly polls.
"We asked all districts to send the database of mud houses but our vigilance will be prominent in districts like East Midnapore and South 24-Parganas which face the wrath of cyclone or flood on a large scale. This time, names and details of affected homes will be checked physically by government officials before providing them funds for repairs," said an official.
The state government has also decided to put a logo of Biswa-Bangla on relief materials, mainly on tarpaulins, to ensure that these can't be sold in open markets.
After cyclone or flood-like calamities, the demand for tarpaulins goes up and some panchayat functionaries apparently sell tarpaulins meant for relief in the open market.
"We have ordered printers to put logos of Biswa-Bangla on each tarpaulin," said Javed Ahmed Khan, the disaster management minister, who confirmed they were keeping a record of mud houses.
A senior official in the disaster management department said that  eventually the government plans to put logos on clothes distributed as relief too.
Every year the government sends tarpaulins and relief materials like clothes, baby food and packaged food grains to the districts by May 15 as part of preparations for any natural calamity.
Minister Khan said his department has also installed several CCTV cameras in and around rivers to gauge the increasing level of water.
"We have installed CCTV cameras to monitor when the barrages like the DVC are releasing water so that we can communicate as soon as possible with the agency. There is round the clock surveillance in different rivers. We have also prepared our civil defence teams ready," said the minister.
Additional reporting by Subhasish Chaudhuri