Bengal lynching bill under governor scrutiny
The Congress and the Left bring the 'grave irregularities' to governor Jagdeep Dhankhar's notice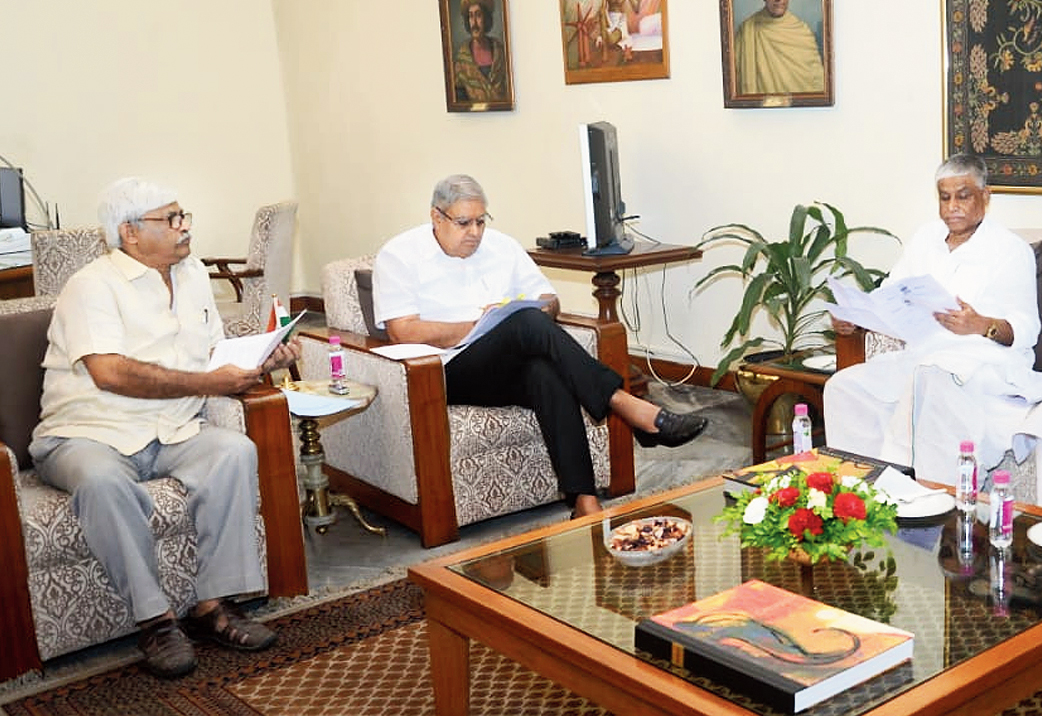 ---
|
Calcutta
|
Published 17.09.19, 08:55 PM
---
The Mamata Banerjee government's plan to pass a bill to prevent lynching in Bengal has come under the scanner of Raj Bhavan with the Congress and the Left bringing to governor Jagdeep Dhankhar's notice the "grave irregularities" and "legislative improprieties" in the procedure.
The West Bengal (Prevention of Lynching) Bill, 2019, which has the provision of the death penalty, was passed in the Assembly on August 30. It is now awaiting the governor's seal of approval.
On Tuesday, the leader of the Opposition in the Assembly, Congress MLA Abdul Mannan, and Left Legislature Party leader Sujan Chakraborty met the governor and sought his intervention.
"It was indicated by them (the Opposition representatives) that the bill placed in the House on 30.8.2019 was different than the draft copy of the bill that was circulated amongst the members of the Assembly on 26 August, 2019, and the one to which the governor had recommended introduction," a Raj Bhavan media release said.
Senior bureaucrats said they could not recall an earlier instance of Raj Bhavan issuing a media release following a representation from the Opposition over a bill.
The fact that the bill will face the scrutiny of Raj Bhavan was clear in the language of the release.
"The governor, after hearing them, indicated that he would look into the available records and if required, would go through the proceedings of the Assembly, even thereafter, if a situation is occasioned, he would seek inputs from the Hon'ble Speaker and the advocate general," said the release.
Raj Bhavan sources said Dhankhar, a senior Supreme Court advocate, had expressed surprise when he was informed about the manner in which the bill was passed.
"The government inserted the provision of the death penalty in the final bill, but the bill that had been circulated among the members had life imprisonment as the highest penalty. These changes were made without bringing in any amendment," Chakraborty said.
Mannan said that as the two bills were different and had created confusion, it would be challenged in court. "We have drawn the attention of the governor as he is the constitutional head of the state," he said.
"The governor assured us that he would look into the matter from a constitutional point of view," Chakraborty said. Mannan echoed him.
Later in the day, Dhankhar met chief vigilance commissioner Sharad Kumar and Coal India chairman Anil Kumar Jha.