Bengal government scraps 31 lakh bogus ration cards
The state food and supplies department is yet to calculate how much money can be saved by the cancellation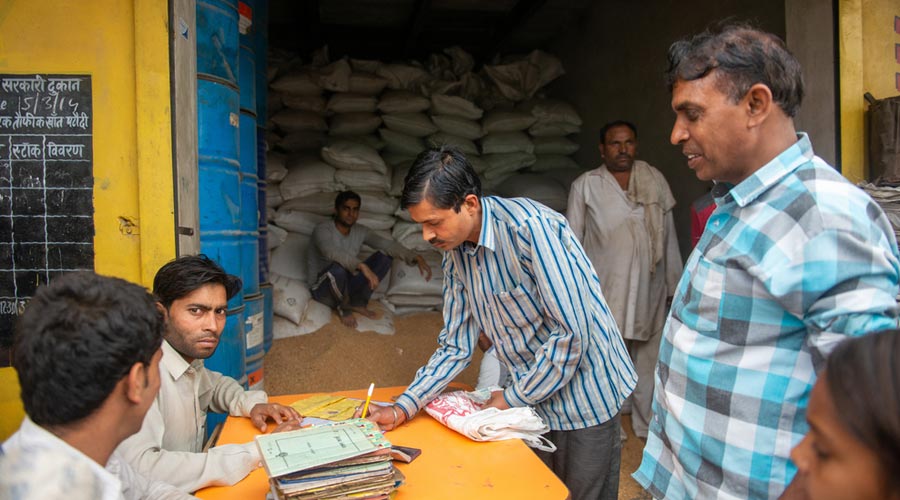 Representational image.
Shutterstock
---
Calcutta
|
Published 09.02.22, 02:46 AM
|
---
The Bengal government scrapped nearly 31 lakh ration cards between November 2021 and January 2022 after inspections revealed that a huge number of beneficiaries were dead or traceless but their cards stayed active.
"The food and supplies department received complaints that food grains were being taken with bogus cards or cards of beneficiaries who died. Thus, a detailed investigation was ordered in November last year," said a senior state government official. They suspected 17 lakh improper cards but found 30.93 lakh of them, he added. Seeding Aadhaar cards with ration cards helped identify bogus ones.
Scrapping bogus ration cards will help the state government cut cost, said another official. While the state receives a big part of the food grain subsidised by the Centre, it spends from its exchequer on more subsidy so as to distribute the grains to beneficiaries under the National Food Security Act for free.
Sources said that the Centre gives subsidised food grains for 6.01 crore beneficiaries in Bengal under the National Food Security Act. The state government subsidises them to give them to beneficiaries for free .The state government also gives subsidies to provide cheap food grains to another 4 crore people in the state who are not covered under the NFSA.
"The state spends nearly Rs 5,000 crore annually to give free or heavily subsidised food grains to nearly 10.4 crore ration card holders. If bogus cards can be identified, the state can save a handsome amount every year particularly when the state exchequer is heavily stressed," said a source.
The state food and supplies department is yet to calculate how much money can be saved by cancelling nearly 31 lakh cards.
"The inspections will continue... If 31 lakh cards were cancelled in the last three months, it is expected that the figure could reach 50 lakh by March end. In that case, the state can save nearly Rs 400 crore," said a source.
The food and supplies department has already started the process of deleting the data of bogus cards from its server.
Sources also said the exercise of identifying bogus cards is being carried out very carefully as the state does not want to deprive any genuine beneficiary.
"The process may get slow because of this (concern). But we do not want to deprive any genuine beneficiary. Only after the inspectors are 100 per cent certain is a ration card cancelled," said a source.