Bengal government open to suburban train talks
Move to initiate dialogue with Eastern Railway comes after a row between commuters and the Railway Protection Force at Howrah station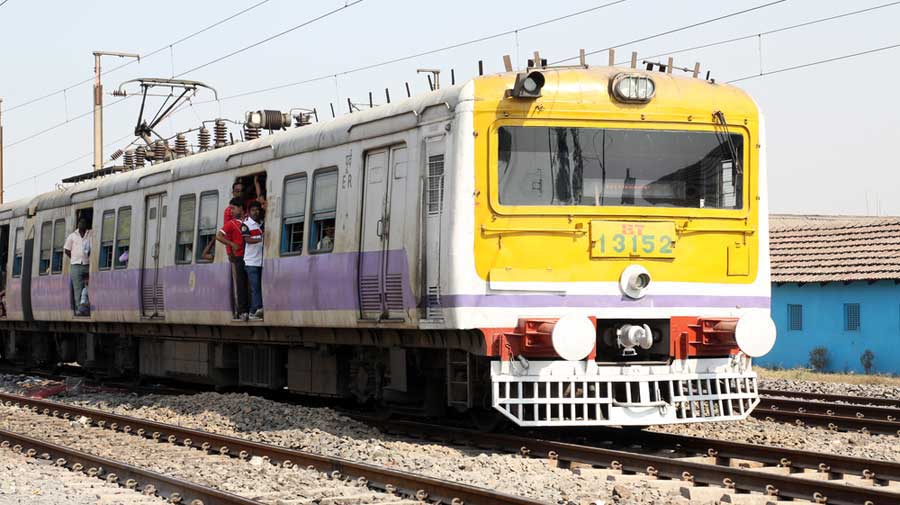 ---
|
Calcutta
|
Published 01.11.20, 01:27 AM
---
The Mamata Banerjee government wrote to Eastern Railway on Saturday to initiate talks on running a few pairs of suburban trains for people in the wake of a row erupting between commuters and the Railway Protection Force (RPF) at Howrah station on Saturday evening.
Over a 100 commuters gathered at Howrah station on Saturday evening demanding they be allowed to board a special train operating between Howrah and Burdwan for railway staff. Commuters were stopped by RPF personnel, leading to a scuffle. A similar scuffle had taken place on Friday too.
The local train service in Bengal stopped in the wake of the Covid-19-induced lockdown, leaving lakhs of daily passengers, mostly job-holders, in the lurch. State government sources said the railways operated 20 to 22 trains from Howrah and Sealdah daily but the masses were not allowed to board those.
While blaming the railways for "using force" to disperse people wanting to board the special train on Saturday, the state government urged Eastern Railway to hold talks on ways to run a few trains in mornings and afternoons.
"Indeed, rather than taking resort to unquiet means, we could sit and discuss how a few pairs of trains could be run locally in the morning and in the afternoon hours to serve the general commuters at large," reads the letter signed by state home secretary H.K. Dwivedi to Eastern Railway general manager Suneet Sharma.
Spokesperson for Eastern Railway Nikhil Chakrabarty said: "We will respond to the state government's letter."
Railway sources said they had written two letters earlier urging the Bengal government for talks on running trains for the masses, but got no reply.
Recently, some BJP leaders on Twitter have accused chief minister Mamata Banerjee of hindering the resumption of the local train service.