Student credit card: Govt faces issues in bringing in beneficiaries
Too few takers for loan disbursal event at Netaji Indoor Stadium on July 7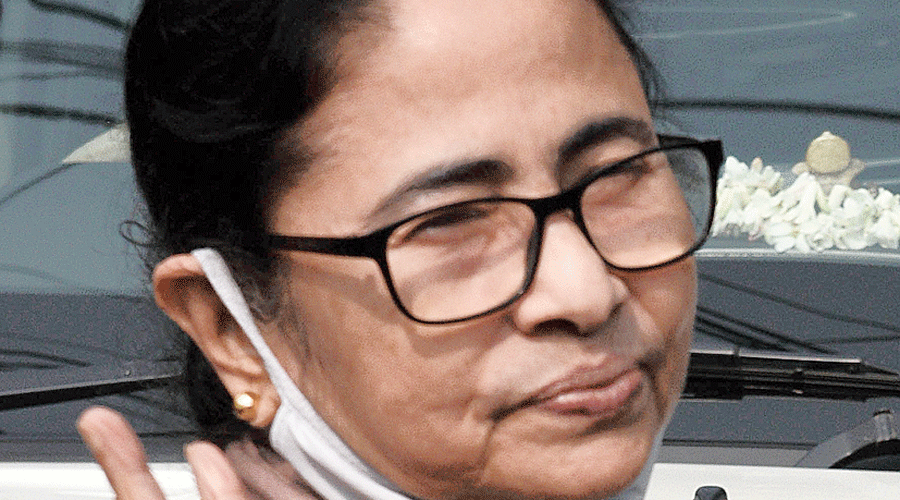 Mamata Banerjee.
File photo
---
Calcutta
|
Published 06.07.22, 01:47 AM
|
---
The Bengal government is facing problems in bringing in beneficiaries of its student credit card scheme at a distribution programme on July 7 at Netaji Indoor Stadium amid murmurs that difficulty in getting loans through the cards has led to disinterest in rural areas.
Around 1 lakh applications were received under the scheme launched last July. A joint committee of the government and banks cleared some 18,000 for loan disbursal.
"There is a plan to bring in all these 18,000 beneficiaries and their guardians at the programme where the chief minister is scheduled to distribute demo cards. But so far, only about 30 per cent of beneficiaries and guardians have agreed to come. As the government wants a full house for the programme, this (lack of interest) is a challenge," a senior government official said.
The student credit card scheme was announced by Mamata Banerjee as a pre-poll promise and launched on July 1 last year. Under it, students who have cleared their class X board exams, can avail collateral-free loan of up to Rs 10 lakh for higher studies at "nominal simple annual interest".
Officials who are contacting the beneficiaries in the districts to attend the July 7 event, however, are reporting disinterest with three reasons.
First, most beneficiaries say that they had applied for the loan a year ago and the need for the loan does not exist today as they arranged the money. Second, some students say they have exams soon and don't want to attend the event as it will hamper their studies. Third, some students told officials that they have joined institutes outside the state by arranging funds on their own.
A senior government official said the scheme could not be rolled out on time only because of lack of cooperation from nationalised banks.
"As most students did not get the loan on time, they arranged funds from other sources," the official added.
Sources in the state administration said banks are still reluctant to disburse loans under the scheme. "Though the scheme offers collateral-free loan, nationalised banks are asking for names of co-borrowers or for mortgage of property," a source said.
The government is trying to build momentum through cooperative banks, the source added.