Bengal-EC friction brews over officials
The state government had sent a list of 11 IAS officers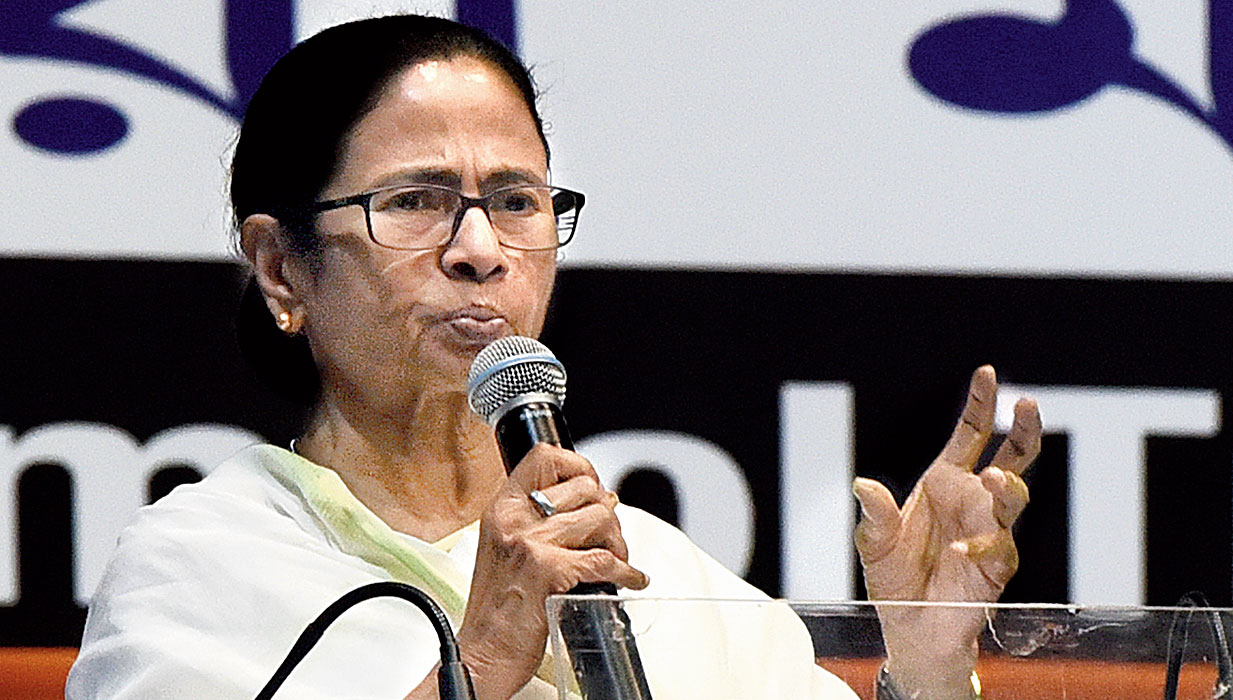 ---
Calcutta
|
Published 24.10.19, 07:35 PM
|
---
The Mamata Banerjee government appears to be on collision course with the Election Commission of India (ECI) yet again over the panel's "unilateral" decision to engage 34 IAS officers from Bengal as observers in the Jharkhand Assembly polls, scheduled to be held in December.
Government sources said that earlier this week, the ECI sent a list of 41 officers to be deployed in Jharkhand during the polls and asked the administration to ensure that they attend a mandatory training in Delhi on October 31.
"The ECI has picked 34 of these officers unilaterally…. This is against the standard practice of seeking names of officers from the state government for election duty in other states. It appears that the government might not release so many officers at the same time," said a senior official.
Sources said the ECI had sought 90 IAS officers for deployment as observers in Assembly polls in Maharashtra, Haryana and Jharkhand about two months ago. But the state government had sent a list of 11 IAS officers. Four of these officers were deployed as observers in Maharashtra.
"The remaining seven officers were picked for duty in Jharkhand. The decision to pick so many officers without any consultation has not gone down well with the state government. A file has been prepared and sent to the chief minister's office. The government is likely to take the final call after the chief minister returns from north Bengal on Friday," a source said.
During the Lok Sabha polls earlier this year, the Bengal government had refused to send "enough" officers on election duty citing the implementation of development projects. The ECI had softened its stance at that time by accepting the alternative names sent by the government.
"The situation is different now. During the Lok Sabha polls, the model code of conduct was in place across the country and it was difficult for the state to contest the decision of the poll panel. This time, the state government might not send alternative names and prevent officers from attending the training session to be organised by the ECI on October 31," said a source.
The Bengal government has already asked the officers who were picked by the ECI unilaterally to wait for the state's decision.