Dilip Ghosh vow on 'infiltrators'
Ghosh said the allegedly illegal Muslims 'thriving' in Bengal would be sent back and he had no issue with being branded communal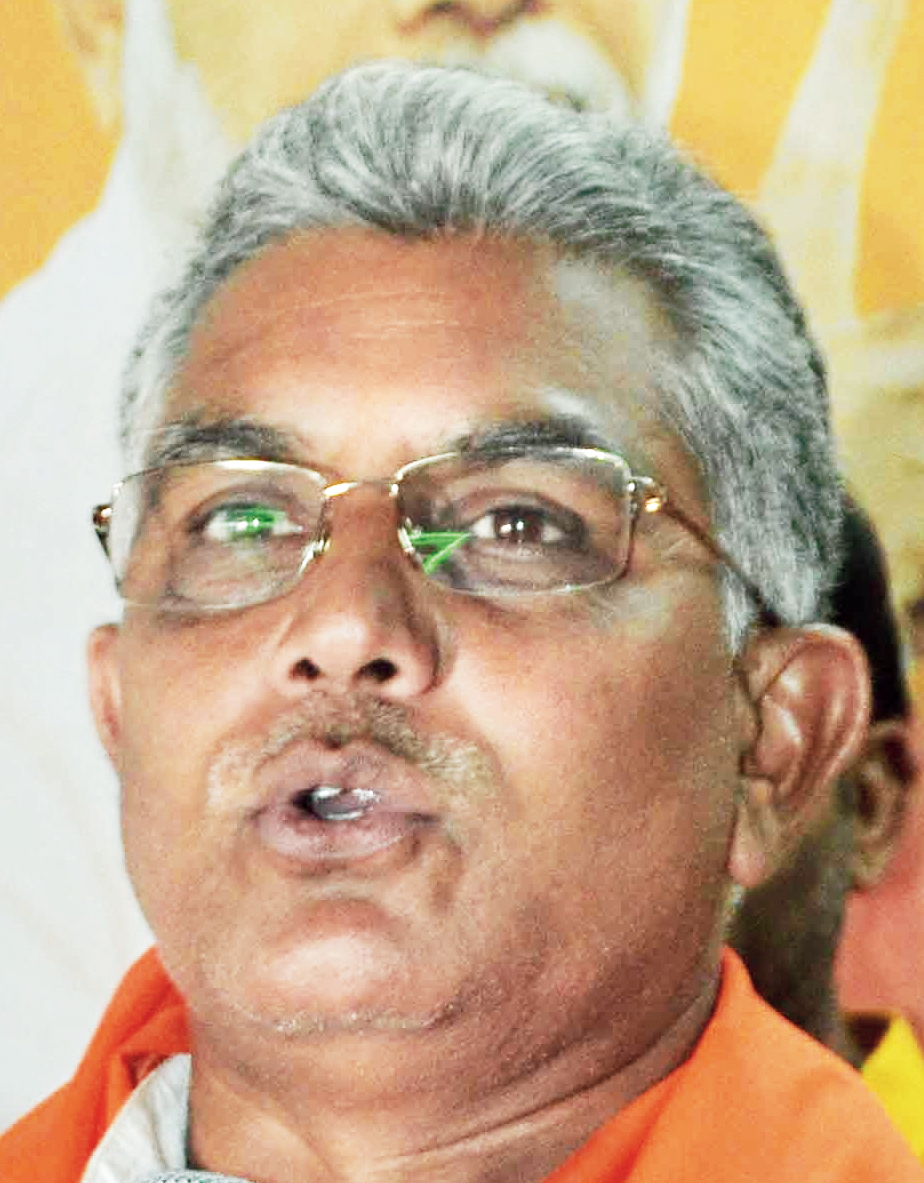 ---
Barasat
|
Published 19.01.20, 11:02 PM
|
---
Bengal BJP chief Dilip Ghosh said on Sunday that the Centre remained committed to "throwing out" one crore Bangladeshi Muslim "infiltrators" from the state and those opposing his party's citizenship thrusts were "anti-Hindu, anti-Bengali and anti-India".
The Midnapore MP said the allegedly illegal Muslims "thriving" in the state would be sent back and he had no issue with being branded communal.
"We will send them all back. The lungi brigade has been unleashing terror here. They did not allow Hindus to stay on in Bangladesh. We will not allow them to stay on here…. if speaking for Hindus gives me the identity of being communal, I am cent per cent communal," Ghosh told a BJP rally in favour of the amended citizenship law at Barasat in North 24-Parganas.
Yet again, Ghosh questioned the parentage of those protesting the Citizenship (Amendment) Act and called them "traitors".
"Those opposing the CAA are anti-Hindu, anti-Bengali and anti-India, too. In the near future, all these people will be punished. The handful of communists and others revealing their true loyalties in the name of these protests will all be shown the way," he said.
Ghosh has claimed India has two crore illegal Muslim immigrants from Bangladesh, of whom one crore are living in Bengal alone. "At least one crore such infiltrators are here, of whom at least 70 lakh are voters. The parties opposing the CAA are afraid of losing these voters," said Ghosh.
Ghosh once again attacked eminent civil society members for conducting programmes against the BJP-led Centre's citizenship regimen, demanding answers on why their "hearts bleed for infiltrators".
"When it comes to Hindus, they don't have such sympathies… clear double standards from these parasites," he said.
Trinamul Congress secretary-general Partha Chatterjee said Ghosh should be encouraged to speak his mind more often. "The more he speaks like this, the more he and his party stand exposed to the people of Bengal for what they really are, what will never be acceptable to this soil and its people," said Chatterjee.
"Instead of reacting to every abysmal statement he makes, it's best to leave him for the people to judge," he added.