Switch from TMC to BJP in Nandigram
Bayal panchayat marks the second notable loss of control for the ruling party in East Midnapore since Kendamari Jalpai panchayat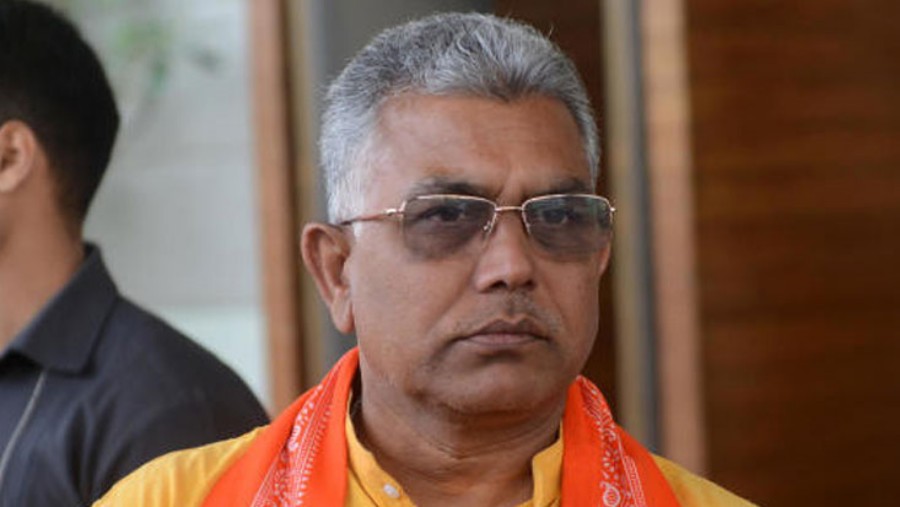 ---
---
The Trinamul Congress lost control of its second gram panchayat in East Midnapore, a district that had shaped the Mamata Banerjee party's ride to power in 2011.
The pradhan, upa (deputy) pradhan and six members of the Bayal gram panchayat in Nandigram block II joined the BJP in the presence of party leaders in both Calcutta and Nandigram in a span of five days.
Last Thursday, panchayat pradhan Pabitra Kar and upa-pradhan Biswajit Bhuniya had received party flags in Calcutta in the presence of BJP state party president Dilip Ghosh.
On Monday, six other members of the Bayal gram panchayat received their party flags from the BJP's district vice-president Pralay Pal.
The switch to the BJP of eight panchayat members in Bayal, including the pradhan and his deputy, has now left the Trinamul Congress with only two members in the 10-member gram panchayat.
Bayal panchayat marks the second notable loss of control for Trinamul in East Midnapore since Kendamari Jalpai panchayat, where accusations of Amphan compensation fraud had forced the party to suspend a few members, leading to rift and open rebellion among members.
Since the 2008 panchayat polls, in which Trinamul won the zilla parishads of East Midnapore and South 24-Parganas, Trinamul had control of all 17 gram panchayats under the Nandigram Assembly segment.
Asked why he defected to the BJP, Pabitra Kar cited his discontents with the ruling party, alluding to remarks made during two separate rallies organised in Nandigram on November 10 by state ministers Firhad Hakim and Suvendu Adhikari.
"Both leaders belittled the significance of the Nandigram movement and it went against everything we had fought for in those years," said Kar, referring to the 2007 land agitation that is widely credited for Trinamul's rise to power in 2011.
"Not one police officer accused of killing innocent people has been punished," he said.
He added that Hakim credited Mamata Banerjee for the Nandigram movement and Adhikari himself, but no one spoke about the anti-land acquisition movement. "Such comments from top Trinamul leaders made me uncomfortable to stay on in the party," Kar added.
Another panchayat member Shiuli Kar, who joined the BJP on Monday, agreed.
"Trinamul rode the Nandigram wave to come to power in 2011 but none of the party's promises made then, including punishment for the guilty police officers who attacked villagers during Left rule, were fulfilled. We felt disillusioned with the party, and we hope to fulfil our demands through the BJP," she said.
The incident has added to Trinamul's unease in the district amid a rumoured fallout with Adhikari, though the party heavyweight had recently said in public that he had neither left the party, nor had be been asked to leave.
Asked, Trinamul leader Meghnad Pal, also the Nandigram Assembly committee chairman, said the six panchayat members had "acted against the party".
"Panchayat norms dictate that we cannot take action (against these defectors) before they have been in office for two-and-a-half years," he added. Though Bengal's panchayat elections — the bloodiest in recent memory — happened in May 2018, it took over a month for boards to form, hence these grassroots leaders have not completed two-and-a-half years in power as of now.
BJP leaders in the area sounded both jubilant and optimistic about more from Trinamul joining the saffron camp in the coming days. "Eight panchayat members from Bayal joined us this month and others are in touch with us. You will see them come to us very soon," said BJP district vice-president Pralay Pal.