Ban on transport of uncovered goods in Calcutta
Vehicles with carriage permits must carry goods 'in a closed body or container'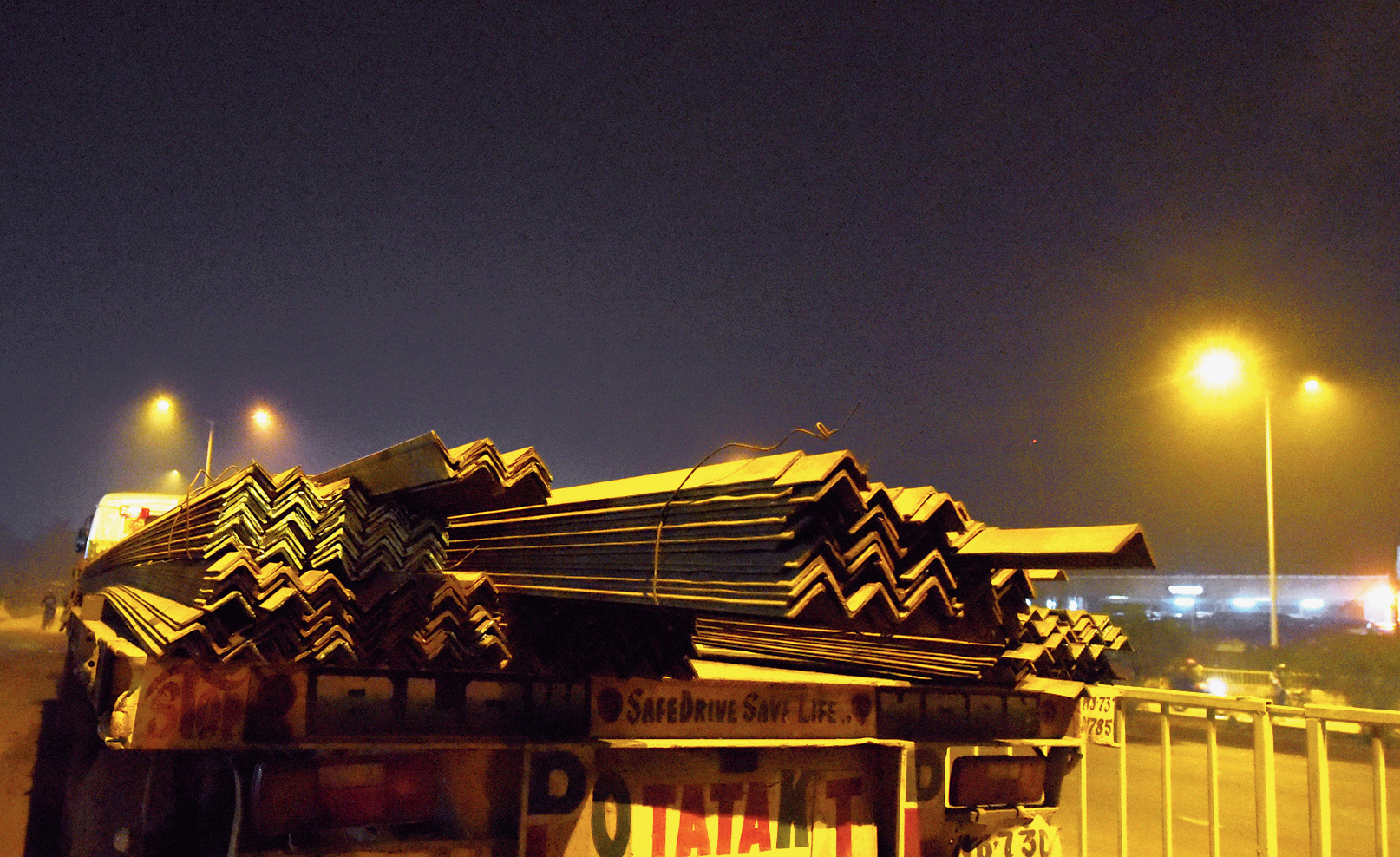 ---
|
Calcutta
|
Published 22.12.18, 10:27 PM
---
Transportation of goods on open-top trucks and trailers without a tarpaulin or similar covering has been banned in the interest of public safety through a new clause in the Central Motor Vehicles Rules, 1989.
According to a communication from the ministry of road transport and highways to the states, vehicles with carriage permits must carry goods "in a closed body or container". If it is necessary to use an open-top vehicle, the consignment must be covered in tarpaulin or any such material.
"It has been observed that goods, especially material which flows from such vehicles, causes nuisance to citizens….and is also a cause of accidents. In view of the above, it is required to ensure compliance of the rule 138B of the Central Motor Vehicles Rules, 1989, and ensure safety of the citizens," states the directive addressed to the directors-general of police, principal secretaries, transport secretaries and transport commissioners.
The sight of trucks hurtling down a road with a mountain of uncovered materials straining at the ropes that barely hold them in place is a familiar one across the country.
In Calcutta, where commercial goods traffic goes right through the city, they pose a constant threat to commuter safety.
If the new rule does make a difference, it will mark an about-turn from a history of poor compliance and slack enforcement.
In 2014, the ministry of road transport and highways had deleted a proviso from Rule 93(8) of the motor vehicles rules to make it illegal for goods vehicles to have rods, iron strips and bamboo poles jutting out of the rear. Four years later, as the pictures accompanying this report show, they remain a very conspicuous part of the commercial transport landscape.
In March, an iron rod protruding from the back of a mini truck pierced the skull of a motorist that had been trailing the goods vehicle near Park Circus. The victim survived after a surgery to extricate the rod, which had missed the brain by a hair's breadth.
Similar accidents, most of them fatal, have been reported across the state.
The proviso deleted from Rule 93(8) through an amendment had allowed goods vehicles to be loaded with poles and rods up to a metre beyond the rear of the body.
Another frequent violation by goods vehicles is of Section 105 of the motor vehicles rules, which makes it mandatory for them to have tail lamps. According to the rule, tail lamps must remain switched on "from half an hour after sunset such that the light is visible from a distance of at least 155 meters to prevent pile-ups".
A senior traffic officer in Lalbazar, the headquarters of city police, said it was a fallacy that goods vehicles get away with various offences. "We already prosecute vehicles under Section 190(2) of the Motor Vehicles Act, 1988, that deals with violation of standards prescribed for road safety, noise control and air pollution," he said.