Ban Nepal tea import, Darjeeling planters urge Mamata Banerjee
While 8.33 per cent is the minimum bonus rate the planters have to pay, the highest is 20 per cent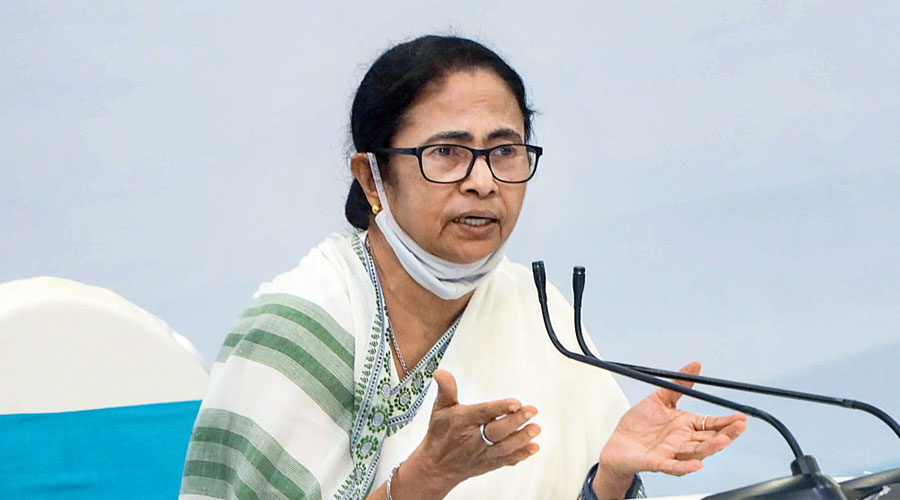 ---
Darjeeling
|
Published 03.09.21, 01:51 AM
|
---
The Darjeeling Tea Association has requested chief minister Mamata Banerjee to start the process to "permanently ban the import of Nepal tea" into the country.
To justify the request, B.K. Saria, a planter and the president of the DTA, in a letter to Mamata, has flagged the "severe financial crisis" in the industry with production of "made tea" down from 9.5 million kilos before the hill agitation in 2017 to 6 million in 2020, the impact of the pandemic and how the "deceptive sale" of Nepal tea as Darjeeling Tea in the domestic market has compounded the situation. He also pointed out that wages had gone up "by 50 per cent".
However, many have questioned the timing of the letter as negotiations on bonuses for tea workers will begin soon.
Sandeep Mukherjee, principal adviser of the DTA, claimed 8.9 million kg of made tea from Nepal found its way into the Indian market last year.
Planters claim many blend Nepal tea with Darjeeling tea, the former being cheaper, and sell it off as Darjeeling tea, hurting the market of the latter.
Only the tea produced by the 87-odd tea gardens in Darjeeling can be sold off as Darjeeling Tea after being recognised as a Geographic Indicator product two decades ago.
"Nepal tea industry does not have labour laws and statutory obligations, child labour is rampant hence their cost of production is low," alleged Saria and added that tea from the neighbouring country was not tested according to Indian food safety norms.
"Darjeeling tea industry is not getting the attention it deserves. Unless import of Nepal into India is banned, livelihood of many will be at risk," said Mukherjee.
Suraj Subba, president of the Darjeeling Terai Dooars Plantation Labour Union (DTDPLU), said while the issue raised by planters was "genuine", he was sceptical about the timing of the letter.
"This is an old issue but planters are probably raising it now to buttress their argument during bonus negotiations and pay less bonus," Subba said.
"The association should also look at taking action against their own members if they are found importing Nepal tea," said Subba.
The Bimal Gurung party has already started demanding that workers be paid a bonus at the rate of 20 per cent of their annual earnings.
While 8.33 per cent is the minimum bonus rate the planters have to pay, the highest is 20 per cent.
Last year, too, Binay Tamang sat on a fast to demand workers be paid 20 per cent bonus.
The Darjeeling tea industry employs around 67,000 workers in 87 tea gardens.