Anit's rally today to counter Roshan Giri
The rally from Kurseong Tourist Lodge will start at 10am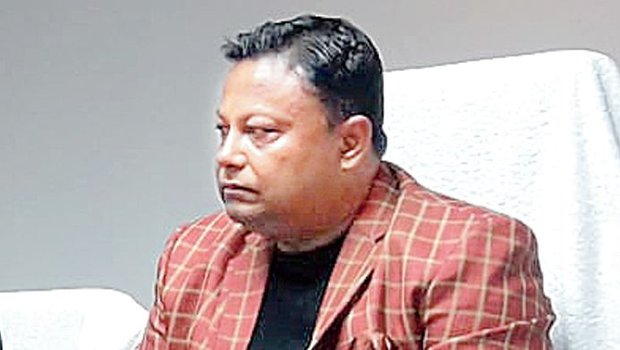 ---
Darjeeling
|
Published 01.12.20, 02:48 AM
|
---
The Binay Tamang- Anit Thapa camp of the Gorkha Janmukti Morcha has decided to hold a public meeting in Kurseong on Tuesday at the very spot where their rivals from the Bimal Gurung camp addressed people on Sunday.
The Bimal Gurung camp held its first public meeting after three-and-half years on Sunday, with the Gurung faction's second-in-command Roshan Giri who lambasting the BJP for failed promises and the Tamang-Thapa camp for alleged corruption and nepotism in the running of the Gorkhaland Territorial Administration.
"We will hold a meeting at the same venue tomorrow (Tuesday). Anit Thapa will be our main speaker," said a leader from the Binay camp.
The rally from Kurseong Tourist Lodge will start at 10am. "We will reply to allegations made by them (Roshan Giri) and expose their hypocrisy and duplicity," the Tamang faction's leader added.
Giri had called upon the people of the region to "uproot" the BJP, which had been their ally for the past 11 years until October, and also lambasted the Tamang-Thapa camp, though both warring Morcha factions are now allies of Trinamul.
Observers believe such shows of strength by both factions would continue. "Both parties are competing to show the Trinamul leadership that each has more supporters in the hills. However, with both parties tying up with a party against Gorkhaland statehood, it is to be seen whether this show of strength translates into votes," the observer added.
Traffic through Kurseong is likely to be affected on Tuesday just like on Sunday.
New party
Apolitical party Statehood Demand Coordination Committee (SDCC) was formed in Kalimpong with 51 coordinators on Monday.
Prabhakar Dewan, a lawyer from Kalimpong at the forefront of this committee, said "genuine people wanting Gorkhaland" had no option but to grumble.
"We want to stop this grumbling and unify people for Mission Gorkhaland. We want to bring all political parties on board, too," said Dewan. Coordinators will not be allowed to contest elections as polls purportedly "creation divisions" in the hills and create distractions in the Gorkhaland demand, said Dewan, one of the two chief coordinators, the other being Udai Kumai.
"There will be no single leader. We will have two chief coordinators who will also not be allowed to take up the post after two terms," said Dewan. In the past, too, such all-party initiatives had been undertaken in the hills with little success.
The perceived "vacuum" in the hills is resurfacing strongly. Recently another apolitical forum, Gorkhaland Sankalp Samua, had also been formed in Darjeeling with the same aim as the Kalimpong committee.