Angling season starts in Central Park
The angling season will continue till November 30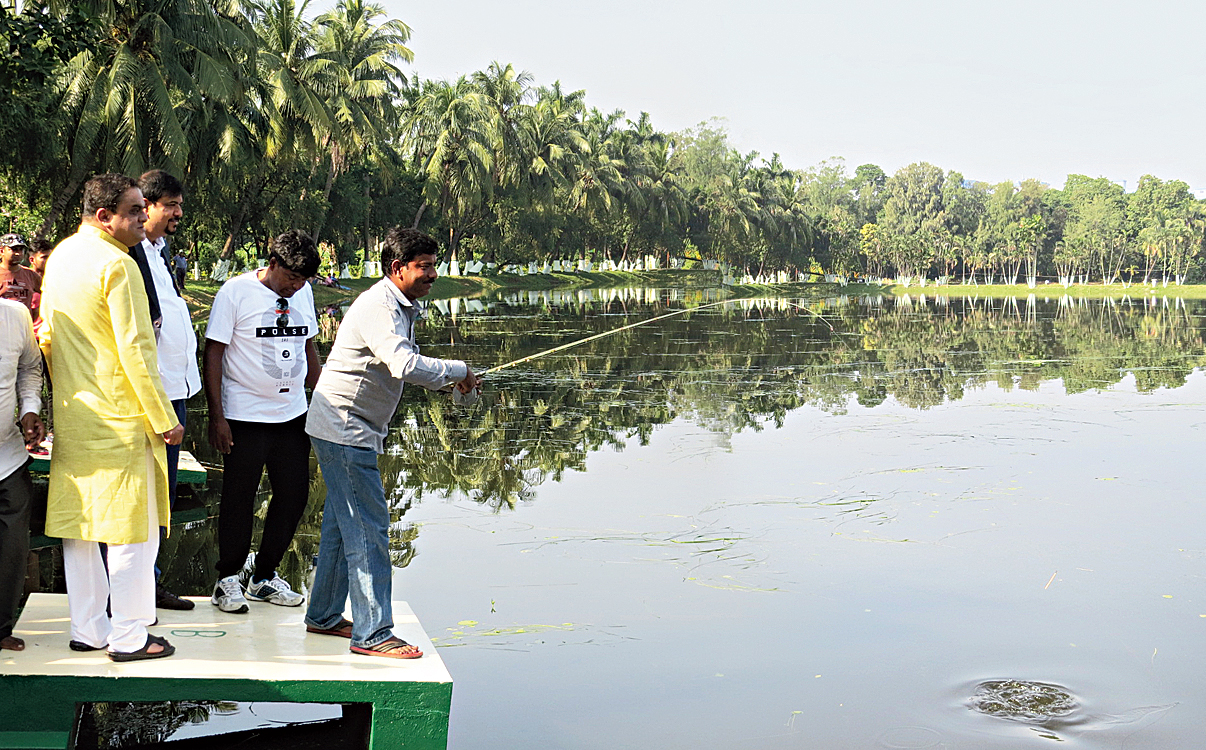 ---
|
Calcutta
|
Published 29.04.20, 12:14 AM
---
The angling season commenced in Central Park last Friday. Tickets are being sold a week in advance for 100 seats at Gate 1 of Banabitan, opposite Bikash Bhavan, from 10am to 2pm.
"We are charging Rs 600 for catch weighing up to 10kg. If anyone has caught beyond 10kg he (or she) has to pay Rs 600 more. The total catch is weighed by our staff on the way out," said Rabindranath Saha, deputy conservator of forests.
On the day of the launch, 15 anglers were offered tickets free of cost. On the same day, tickets started getting sold for Saturday onwards. "I queued up at 4am and still was behind 37-38 people. They started giving out tickets at 10am. I got mine around 11.15am," said Anil Chandra Naskar, from Bishnupur, Rajarhat, who has been angling for 17 years. He caught a five kg katla soon after the inauguration, followed by two, each weighing about 2kg.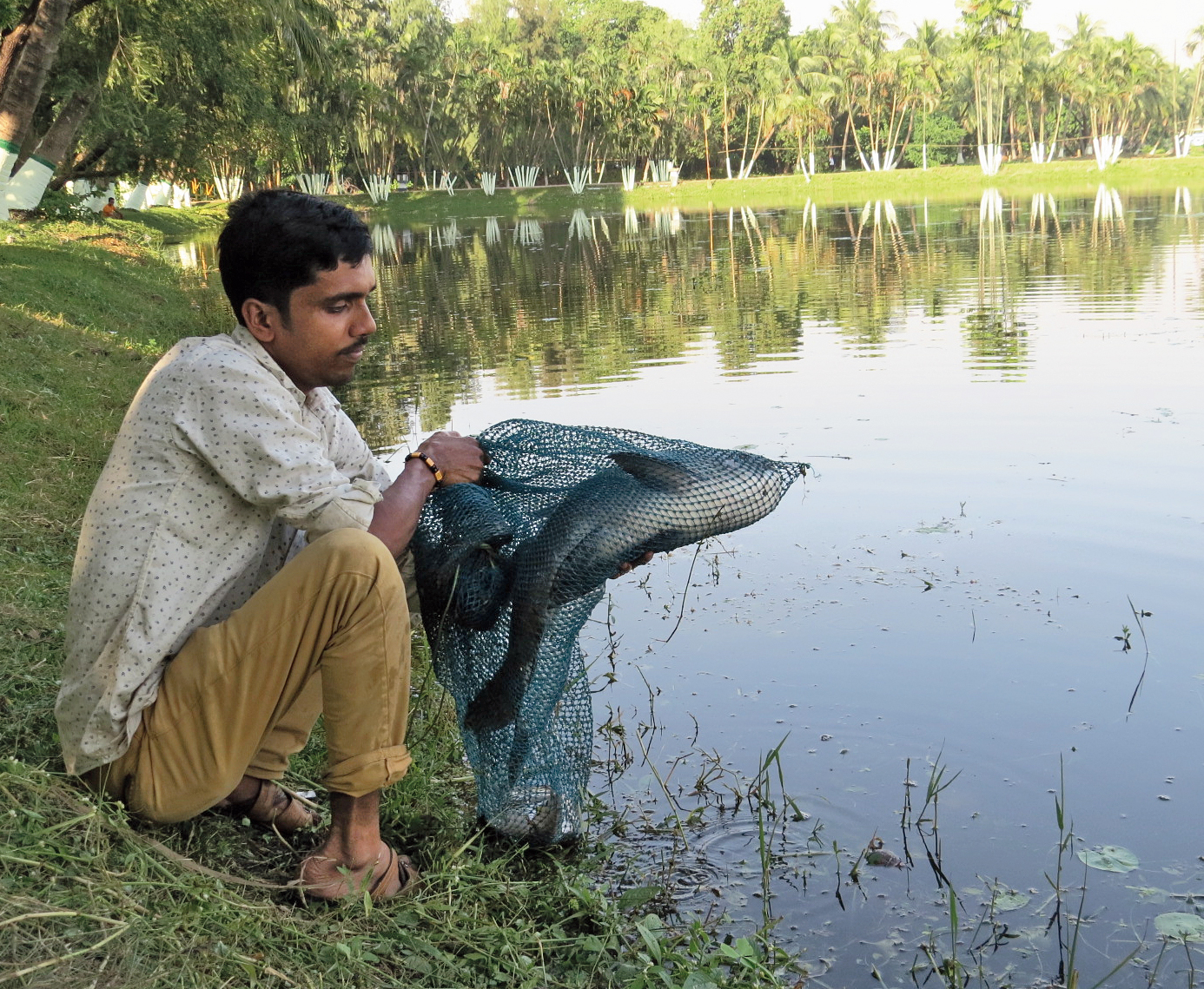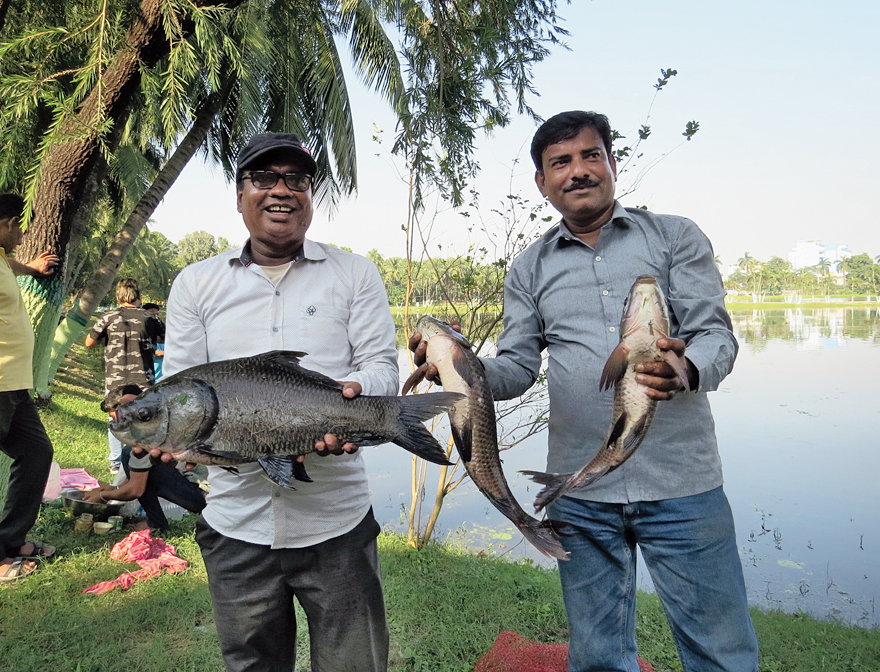 A staff member of Banabitan had a turtle trapped on his fishing line but released it back in the water immediately, in accordance with the rules.
Forest minister Bratya Basu and fire and emergency services minister Sujit Bose were present on the first day. Asked whether the forest department would consider a catch-and-release rule for anglers in the waterbodies where it allows recreational angling (like it has been done at Eco Park where anglers have to release the fish back in the water), he said it was unlikely as people here catch fish as an item of consumption. "For a short duration in the year, we allow anglers here. That helps keep the fish population in check. The earnings from the tickets are used for the maintenance of the park itself," he said.
Added Saha: "We release 300 to 500kg fishlings in the water every year. There are two objectives to allowing recreational angling. It helps in biodiversity conservation and in conserving the waterbody."
The angling season will continue till November 30. "We may extend the period if there is high demand and if migratory birds do not arrive by then," Saha said.
Angling starts at 8am and is allowed till 4pm, said range officer Ashok Mukherjee. So far, two 10kg katla have been the highest catches.