An elephant will say sorry
In the forests of Gorumara, lessons in limits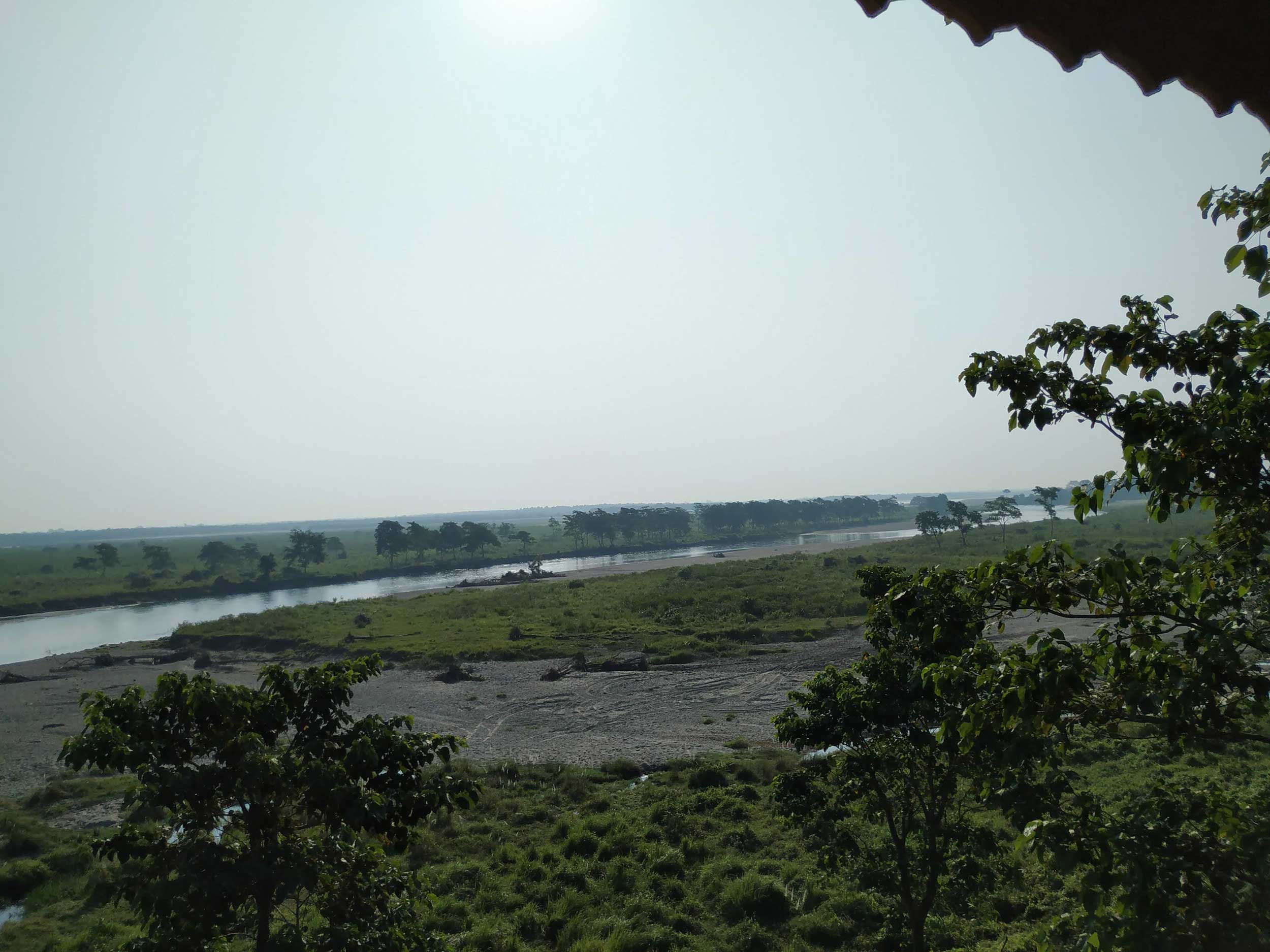 Medla Watchtower
(Paromita Kar)
---
Published 04.04.20, 06:37 PM
|
---
Days and nights spent in the forest get done just right if you also pick up a few heart-stopping tales. Plots and subplots involving beast and beast, or even man and beast, enacted on the primal stage. And that's when you see the elements at work, unimpeded and unapologetic.
The narrow path to Chapramari watchtower in Gorumara National Park was bumpy. Sitting at the back of the open Gypsy and clutching the front seat so as to not be tossed about, I could barely hear the forest guard in front. But Anwar knew his script well, working as he had been in these parts for over 15 years. Forest guards are recruited from the surrounding villages, I learnt from him. "The slightest sound and we know which way to look," he said, pointing to a bird somewhere in the middle branches for a co-traveller to click.
The clearest way to understanding the universe is through the wilderness, it is said. There are limits, of course, and limits must be respected. "This road is the divider," Anwar said. "To the left is the national park and to the right, the sanctuary area." Gorumara is a medium-sized park known for its rhino population. "In the sanctuary area, if a tree falls the department can take it away. But not in the national park area. Every fallen tree or twig must remain in its place. Rot sets in, insects crawl all over and the peacocks have their fill," he added.
Essentially, let sleeping dogs lie. Or pythons, as our man had once encountered. "It was about 4-metre long, with bits of moss and creepers all over it," said he. "It must have been sleeping for days; even the grass there had yellowed." But that's not what took his breath away. "As we watched, it moved a lethargic but clever move towards its meal, a young deer. It gripped the animal, coiled itself around a tree trunk, and squeezed the deer until its bones snapped — mott-mott korey — and it became an ineffectual mass."
Chapramari wasn't a happy sight. Not just because some of the visitors were chatting loudly about their outfits or the fish served at the hotel. "See the two bisons there?" Anwar said pointing to the other side of the watering hole. All I could see was a tiny rubble and a couple of dots near it. That's the salt lick, he explained, which is filled every morning with salt, chinte gur (a variety of jaggery) and antibiotics. The dots were the bisons. "They're young and scared," he said. Apparently the noise and loud colours had agitated them.
The bison, I learnt, is a rather weak-hearted animal; it might even suffer a heart attack if it has to jump over a three-foot wide hole. It got curiouser and curiouser. "If it feels threatened — say by a Jeep — it'll be fear-stricken but may still head-butt the vehicle… because it cannot ignore an instinct so strong. And after that fall dead." The rhino, on the other hand, is "matha-mota" or pig-headed. Anwar was once chased by one. Luckily, he found a tree and began circling it. A few rounds later, the rhino fell down with its head reeling.
The Medla watchtower overlooking the glistening Murti river was a more sober experience, apart from a disgruntled human who exclaimed, "Dhurr, not even one rhino here — what a waste of time and money!" And a young human glued to YouTube atop the tower. We could, however, count on Oraon, our guide that day, to fill us in. "Only yesterday my party saw a most wondrous sight — a herd of 30 elephants. We watched quietly from the Jeep; the visitors sat taut and speechless."
Oraon also saw a man being crushed to death by a pachyderm. "It was January 26 last year; he had come with his family… They spotted a lone tusker and good sense seemed to take leave of him. Before anyone knew it, he had jumped out of the car to click pictures. The elephant turned around, picked him up swiftly and threw him to the ground. It went away on its own, but not before stomping on his chest. His wife and child watched it all..."
Compassion too has its place in the grand scheme. "If an elephant kills by mistake, it weeps," Oraon said. He lost his kid sister to such a mistake, way back in 1984. It was around 10 in the morning and the girl, about seven, was returning with firewood when the tragic incident took place. "After the FIR, we reached the spot again at 11pm, the elephant was still guarding her little body... We flashed our torchlights and saw tears rolling down its eyes." Post-mortem done, they buried the girl near their house. "The beast was mourning still; it even put some more earth on that spot."
A universe with a jurisdiction that's too intricate for us to comprehend, let alone find a clear way.