Alipurduar identifies land for Cha Sundari homes
At some 15 Assembly constituencies in north Bengal, votes of the tea population decide the results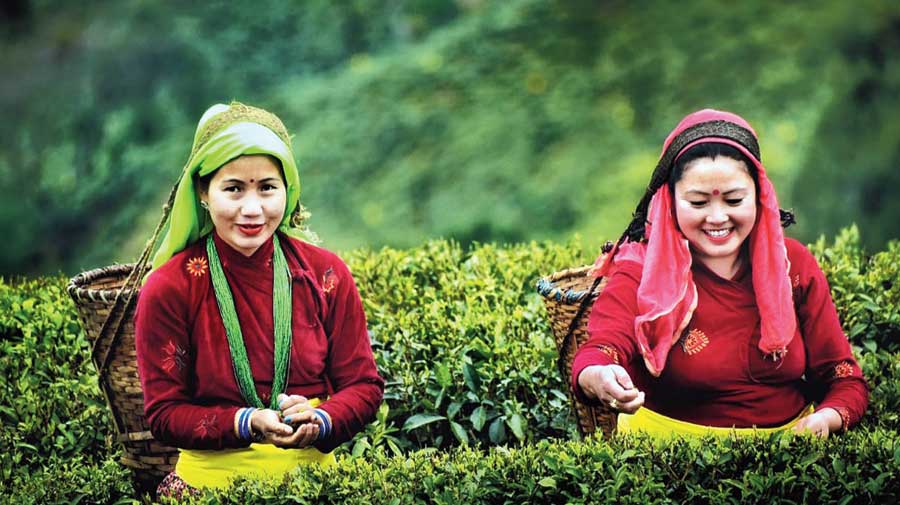 ---
---
The Mamata Banerjee government is laying stress on a housing scheme — as part of the Cha Sundari scheme — for tea workers of the state as part of its bid to woo the tea population at a time the BJP has been highlighting how it has tried to offer a better deal to tea workers by changing labour laws.
At some 15 Assembly constituencies in north Bengal, votes of the tea population decide the results.
Surendra Kumar Meena, the district magistrate of Alipurduar, said that the administration had identified land in tea estates for the houses to come up in the first phase.
"The chief minister had announced the details of the scheme at the administrative review meeting that she held in Siliguri. The survey has been done and the state housing department soon will start construction work," he said.
In the district, houses will be built in Mujnai, Dheklapara, Toorsa and Lankapara tea estates. Among these four, other than Toorsa, the rest are located under Birpara-Madarihat Assembly constituency, a seat the BJP won back in 2016 Assembly elections and secured a lead in the 2019 Lok Sabha polls.
Under the housing scheme, the state intends to provide free houses to all the three lakh-odd tea workers over the next three years, and is popularising the scheme with a catch line, "Cha Sramikder Sakol Dorkare Pashe Achey Sarkar" (the government is always by the tea workers' side).
In the tea belts of north Bengal such as Darjeeling, Terai or the Dooars, the BJP had always harped on the issue of minimum wage in the tea sector to embarrass the state government. The issue has, sources said, often affected the poll prospects of the ruling Trinamul.
Though the state government constituted a committee to recommend minimum wage rate for tea workers back in 2015, wage rate has not been fixed yet.
Added to it, the BJP is now highlighting the new labour law where it has been stated that maximum 15 per cent of the total wage can be provided to workers as non-cash component. In the tea industry, planters have time and again pointed out that they spend a considerable amount on non-cash benefits to workers.
"BJP leaders are trying to prove that if the new labour law is implemented, planters cannot provide non-cash components of more than 15 per cent of the wage and must pay the rest in cash. They are claiming this would increase the wage rate of tea workers," said a senior trade union leader.
With the BJP emphasising on those issues, Mamata seems to be banking on the housing scheme. Home and land rights have been a longstanding demand of workers and their families.
Additional reports by Avijit Sinha in Siliguri