Air monitor at Fort William
The data to be recorded by the station will be considered the benchmark in air quality in the city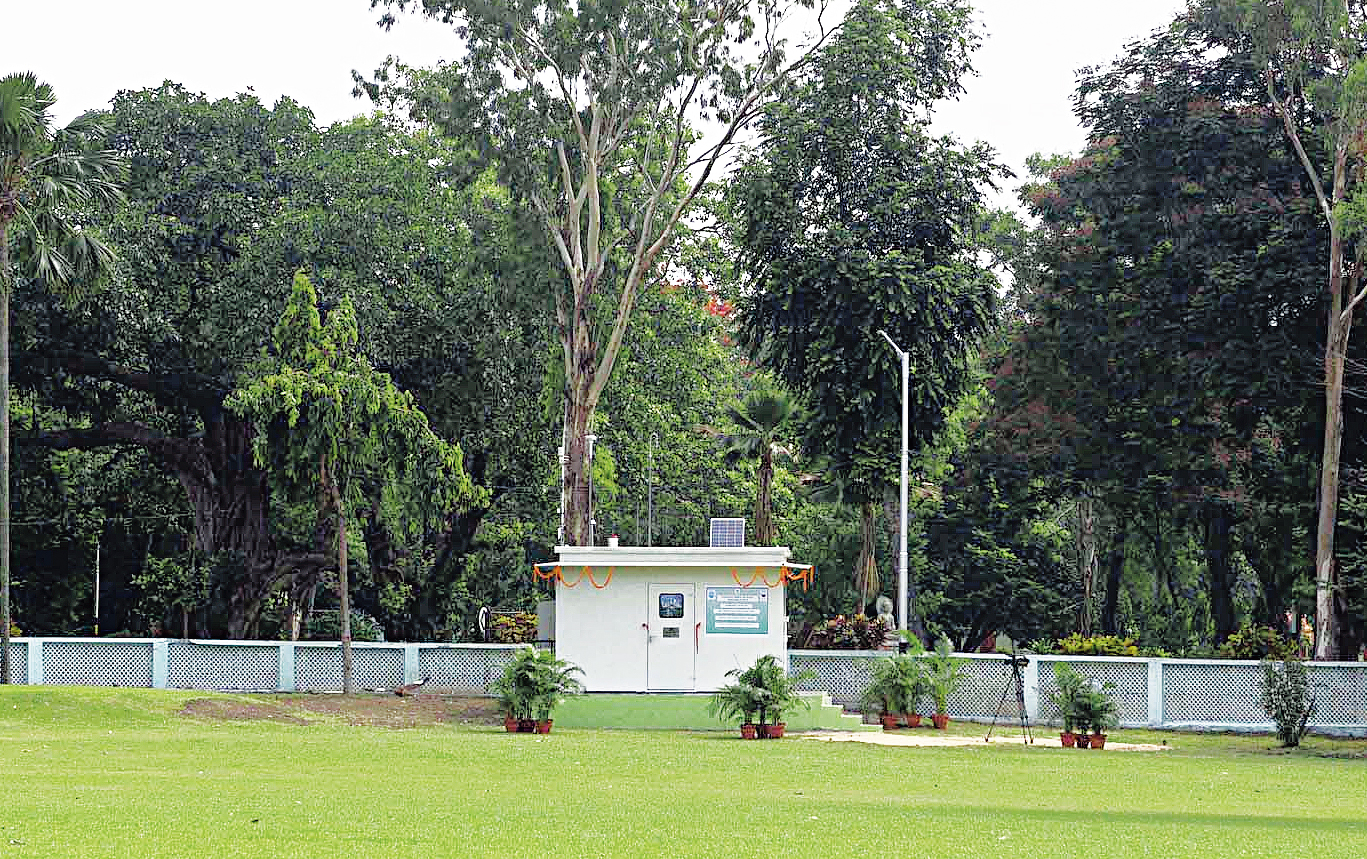 ---
|
Calcutta
|
Published 03.06.19, 08:44 PM
---
The city got its sixth automatic air pollution monitoring station on the Fort William campus on Monday.
The station has been built as a background facility, meaning it is located far away from the known sources of air pollution in Calcutta.
The data to be recorded by the station, set up near the mini golf course in the Fort William complex, will be considered the benchmark in air quality in the city.
"The Central Pollution Control Board has asked all cities to build a background station at a place that is least affected by known sources of air pollution," said Kalyan Rudra, the chairman of the state pollution control board.
The spot where Calcutta's background station has been set up is around 200m from the nearest road with traffic.
"We have already taken a major go-green project on the Maidan and setting up this unique air pollution monitoring station with support of the state pollution control board is part of the exercise. We expect the station to be used as a reference point of best possible air quality in the city," Lt Gen M.M. Naravane, GOC-in-C, eastern command, told Metro.
Environment experts, however, warned that the Fort William station would record critical pollution level during winter, when the city's air pollution level shoots up to dangerous levels.
"The air pollution level at a place depends on various factors other than the distance from pollution sources. The factors include speed and direction of the wind. However, we can expect that on most days the level of pollutants at Fort William will be far less than other parts of the city," said an official of the state pollution control board.
The other automatic air pollution monitoring stations in the city are located at Rabindra Bharati University (BT Road campus), Victoria Memorial, Birla Institute and Technical Museum (on Gurusaday Dutt Road), Indian Association for Cultivation of Science (Jadavpur) and Rabindra Sarobar.
"If you look at the locations, all monitoring stations other than the one at Fort William are close to city traffic. And vehicular pollution is the major source of air pollution in the city," the state board official said.
The city has 16 manual air pollution monitoring stations but the data generated by automatic facilities are considered more authentic.
The Central Pollution Control Board has analysed the data recorded by the Fort William station and the one on the Rabindra Bharati campus, located on one of the busiest thoroughfares.
The air quality index at Rabindra Bharati was 86 in the 24-hour period ending 8pm on Monday. The index at Fort William during the period was 65.
"It's a good initiative for research and policy formation. However, we need more emphasis on actual reduction of known pollution sources in a city like Calcutta," said Aarti Khosla, director, Climate Trends.