Ahead of January 22 polls, Left, Congress rehash Siliguri Model
The term was coined by political pundits back in 2009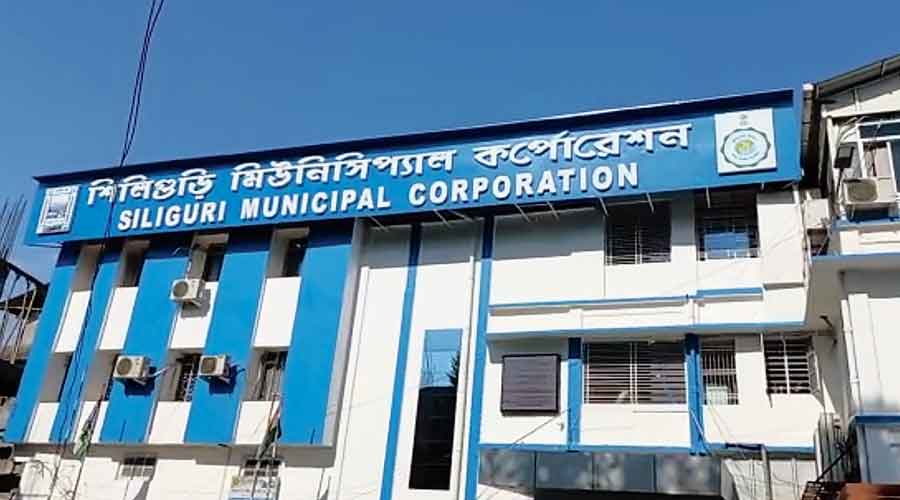 The offices of the Siliguri Municipal Corporation.
File photo
---
Siliguri
|
Published 28.12.21, 01:23 AM
|
---
The poll season is here, and the "Siliguri Model" is back in contention. 
With the state election commission on Monday announcing January 22 as the date for the Siliguri Municipal Corporation polls, the Congress and the Left leaders in North Bengal have begun negotiations on electoral understanding known as "Siliguri Model".
"We held a meeting yesterday (Sunday) where it was decided that we will share the seats in the upcoming civic polls. It does not matter which party contests in how many seats but the basic intention is to stop Trinamul and the BJP from gaining majority in Siliguri Municipal Corporation," said Sankar Malakar, the Darjeeling district Congress president.
Senior Left leaders have also confirmed they held meetings with Congress leaders. "But as there has been no decision at the state level (that the Left and Congress will join hands), we are not ready to call it an alliance. It is rather an adjustment of seats," said a CPM insider.
The term "Siliguri Model" was coined by political pundits back in 2009. In the civic polls in Siliguri, the Congress and Trinamul had contested as allies, but the agreement suffered a jolt post-election as there was no consensus for the posts of the mayor and the chairman. Amid the trouble between the then allies, the Left got into a tacit understanding with the Congress and the Left councillors voted in favour of Congress' candidates for the posts of mayor and chairman, effectively halting Trinamul from securing the civic body.
Again, in 2015, the Left secured the board but in due course, due to the demise of an independent councillor and defection of a Left councillor, the Left, led by veteran CPM leader Asok Bhattacharya, turned into a minority.
Then, the Congress saved the day. "The Congress councillors, who were also in the Opposition, did not join Trinamul to table no-confidence against the Left board. In fact, there are instances that the Congress councillors had backed the Left to pass the annual budget and some other resolutions at the civic body," pointed out a senior Trinamul leader. 
Now that both the parties (Left and Congress) have started talking, the "Siliguri model" would be back in contention again, he added.
According to the preliminary discussions, the Left will field 23 candidates and the Congress 10, sources said.
"The decision about the remaining 14 seats would be made soon through talks. The list of candidates will also be finalised," said a source in Congress.
In 2015, the Left had secured 23 seats, followed by Trinamul with 17, Congress four and BJP two. Arabinda Ghosh, an Independent, had also won.