Aged lady stabbed 24 times, head severed
Officers suspect the woman had been dead when her head was severed from her body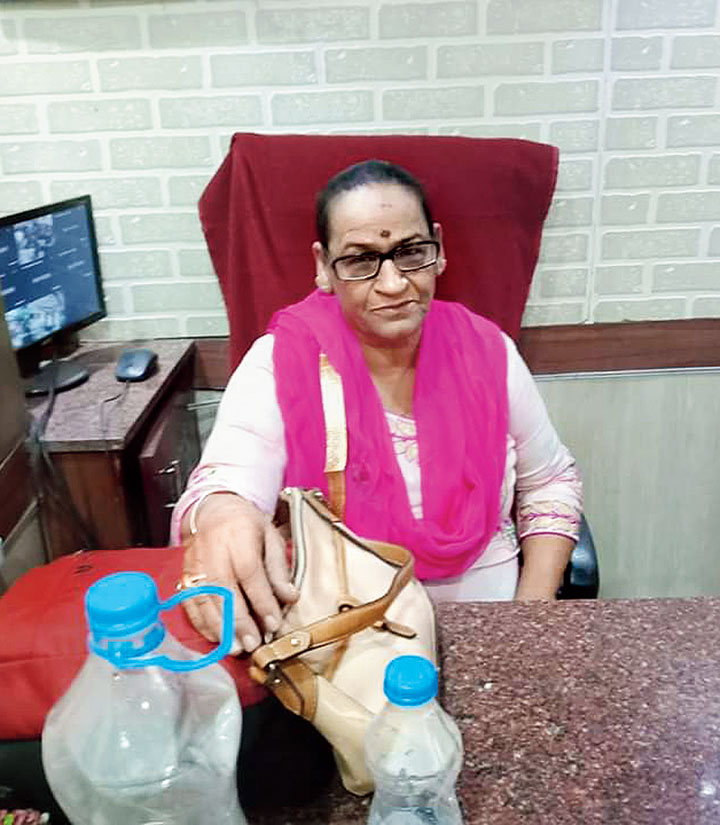 ---
|
Calcutta
|
Published 12.12.19, 09:35 PM
---
A 65-year-old woman was found murdered with around two dozen stab wounds on her abdomen and chest and her head severed in the house of her youngest son where she had been staying alone for a few days.
Police said Urmila Devi was found lying on a bed in the ground-floor apartment in Garcha First Lane, a stone's throw from Hazra Main Road and Dover Terrace.
The owner of the two-storey building lives on the first floor.
The apartment's door was open when the family's domestic help Lakshmi turned up around 10am. She was apparently the first to spot the body.
"Urmila's legs were dangling. Clothes from a chest of drawers were strewn all over the room," a neighbour said.
Officers suspect the woman had been dead when her head was severed.
"The motive is not clear. A preliminary investigation suggests her head was severed and a deep slash wound was made on her abdomen after her death. The post-mortem report will reveal the cause of death but apparently it looks like the 24-odd stab wounds on her chest and abdomen were enough to kill her," said joint commissioner of police, crime, Murlidhar Sharma.
Another officer said this could be a murder for revenge.
Urmila's mobile phone, gold earrings, gold bangles and gold chain were intact.
The police questioned the man who would visit the apartment around 6am every day to supply water.
Urmila's family, originally from Punjab, has been staying in Calcutta for years. The police said the family ran several businesses.
The woman, a widow, had been staying in the rented house of youngest son Balraj Kumar over the past three days. Neighbours said she was alone because Balraj and his family had gone to Cooch Behar to attend a marriage.
Urmila used to spend most of her time at her ancestral house in Punjab. When in Calcutta, she would mostly stay with the widow and teenage daughters of her eldest son Mandeep at their Ritchie Road house.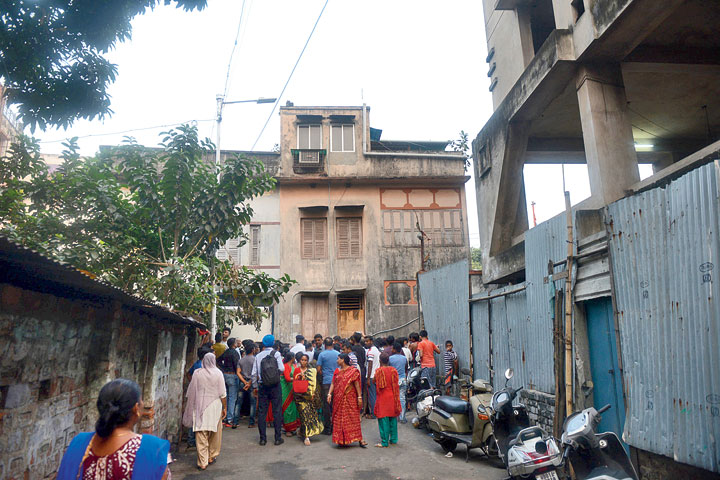 Urmila's second son Deepak lives with his family in Siliguri.
"She was staying here (in Balraj's house) to guard the empty house. Last night, her eldest son's daughters brought her dinner around 10.30pm," said a neighbour.
Investigators said one of the neighbours told them that he had heard Urmila cry out the name of one of the granddaughters around 12.30am, after which there was a sound of a door slamming shut.
"Going by the neighbour's account and the state of rigor mortis, we suspect the victim was killed between midnight and 4am," the officer said.
The police said there were no marks of breaking the door, suggesting the assailant either found the door open or was allowed to come inside.
"Usually my mother would lock the doors by 10pm and open them again around 6am. Since she was alone she might have been retiring early," Balraj told Metro over the phone while returning to Calcutta on Thursday evening.
Urmila's husband had rented the Garcha First Lane house decades ago. Balraj has been staying in the house with his family since his father's death.
Neighbour and friend Goutam Chanda said Urmila was a "strong woman" and would often walk to the nearby gurudwara. "I saw her day before yesterday. She was with her granddaughter. She said she was going to the market," said Chanda.
Some neighbours said a liquor shop in the neighbourhood — its gate is very close to Balraj's house — was a constant source of trouble.
"This place has become unsafe because of that (liquor) shop. Drunken brawls have become common in this neighbourhood. We had sought help from Gariahat police station but no action has been taken," said a resident. "We will meet the residents soon and discuss how security can be improved," said an officer of the police station.