Soumendra Nath Mookherjee appointed as the new AG of Bengal
The son of BJP leader Satyabrata (Julu) Mookherjee, who was a minister in Atal Bihari Vajpayee's cabinet, takes over after Kishore Datta resigned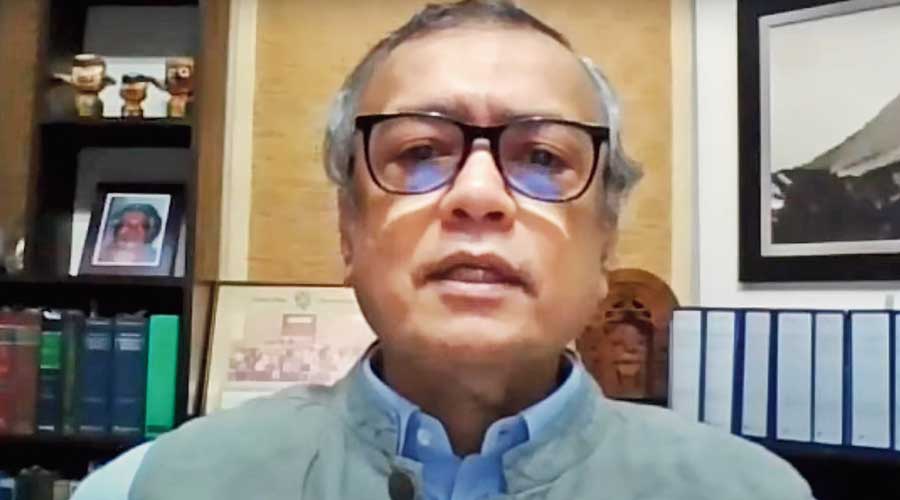 Soumendra Nath Mookherjee
Telegraph picture
---
Calcutta
|
Published 15.09.21, 02:55 AM
|
---
Advocate Soumendra Nath Mookherjee was appointed as the new advocate-general of Bengal after Kishore Datta resigned from the post on Tuesday.
Soumendra Nath, better known as Gopal Mookherjee, is the son of Satyabrata (Julu) Mookherjee, the BJP leader who was a minister in Prime Minister Atal Bihari Vajpayee's cabinet.
Trinamul sources said they expected the new AG to bolster the state's legal team, which had suffered a few embarrassing defeats in the courtrooms in recent months.
"Gopalda is an ace corporate lawyer and is very much respected by the Bar.… His appointment is indeed good news for us," said a member of the government's legal team.
Datta sent his resignation letter, citing personal grounds, to governor Jagdeep Dhankhar in the morning. Within an hour, Dhankhar tweeted that he had accepted the resignation.
Datta is the fourth advocate-general to have resigned during the 10-year-old tenure of Trinamul. Anindya Mitra, Jayanta Mitra and Bimal Chatterjee had left the post earlier on personal grounds.
"There is a consensus that Datta was very sincere about his job," said a source in the high court.
A source said Datta had taken up the post of AG following a request from chief minister Mamata Banerjee. He led the state's legal team with help and guidance from state law minister Moloy Ghatak and Kalyan Banerjee, senior lawyer and Trinamul MP, with whom he had a good working relationship.
"The scene changed after the government came to power for a third term. A section of lawyers from the ruling party's camp started saying openly that they were unhappy with the composition of the government's legal team," said a source.
Recently, the government pleader was replaced and the additional advocate-general too resigned. "It was just a matter of time for a change in the position of the government's top law officer. A new legal team has taken guard," said a source.
In its 34-year innings, the Left Front had only three AGs — Snehangshu Kanta Acharya, Naranarayan Gooptu and Bali Ray. After Acharya's death, barrister Sadhan Gupta had briefly been appointed additional advocate-general.