Actors to remember Ray days
Kalyani university authorities had also approached Sandip Ray, who will speak at a varsity programme next month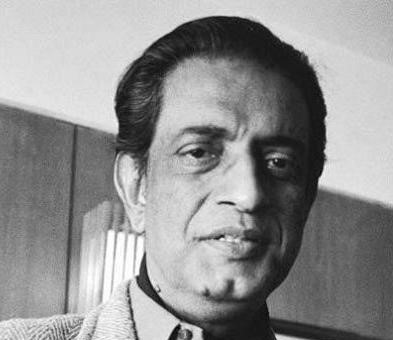 ---
|
Kalyani
|
Published 17.02.20, 07:36 PM
---
Actors Madhabi Mukherjee and Barun Chanda will share their memories and working experience with the legendary Satyajit Ray at a symposium with students at Kalyani University on Tuesday.
Both Madhabi and Barun, who had essayed the role of Charulata in Ray's eponymous film in 1964, will also speak on the life and works of Ray at the event that is being organised to celebrate the filmmaker's birth centenary that falls next year. The two-day programme is being hosted by the varsity's Bengali department.
University sources said students and researchers would get the opportunity to learn about Ray's versatility not just as a filmmaker, but also as a screenplay writer, graphic artiste, music composer, lyricist and an author from eminent actors and critics who worked with him.
"Ray was born on May 2, 1921, in Calcutta. From May 2 this year, a number of programmes have been planned by the government and private organisations to pay tribute to the great filmmaker. But, we decided to begin the celebrations at the Kalyani University now as his family had a long association with Nadia district even before his birth," said
Sukhen Biswas, head of the university's Bengali department.
Biswas, who has researched on the life and works of Ray, said: "The forefathers of Ray had their origin in Bihar and had first settled in Nadia's Chakdah after migration. Later, they shifted to Mymensingh (now in Bangladesh) and then to Calcutta. Moreover, he filmed Aapur Sansar in Nadia's Maheshganj. Keeping in mind his association with Nadia, we decided to begin his birth centenary celebration before May."
"Our aim is to provide opportunity to the students so that they can listen directly from people who have worked with Ray. Actors Madhabi Mukherjee, Barun Chanda, film critic Shamik Bandopadhyay, author Prasadranjan Roy, who is related to the filmmaker, and many others will speak on Ray and share their experience with the students and the researchers," Biswas added.
The university authorities had also approached Ray's son Sandip Ray, who however, will speak at a varsity programme next month, said an official.
"He has contributed an article titled Amar Sikshak to a book named Satyajit Ray: Ekai Eksho. We expect him at the book launch next month at the university," the official added.
A number of research papers on philosophy of Satyajit Ray, his literary works, his artistic works, his music will also be published at the two-day symposium.