Accident almost severed ear
The Mercedes was registered in the name of S.K. Oil Terminals Private Limited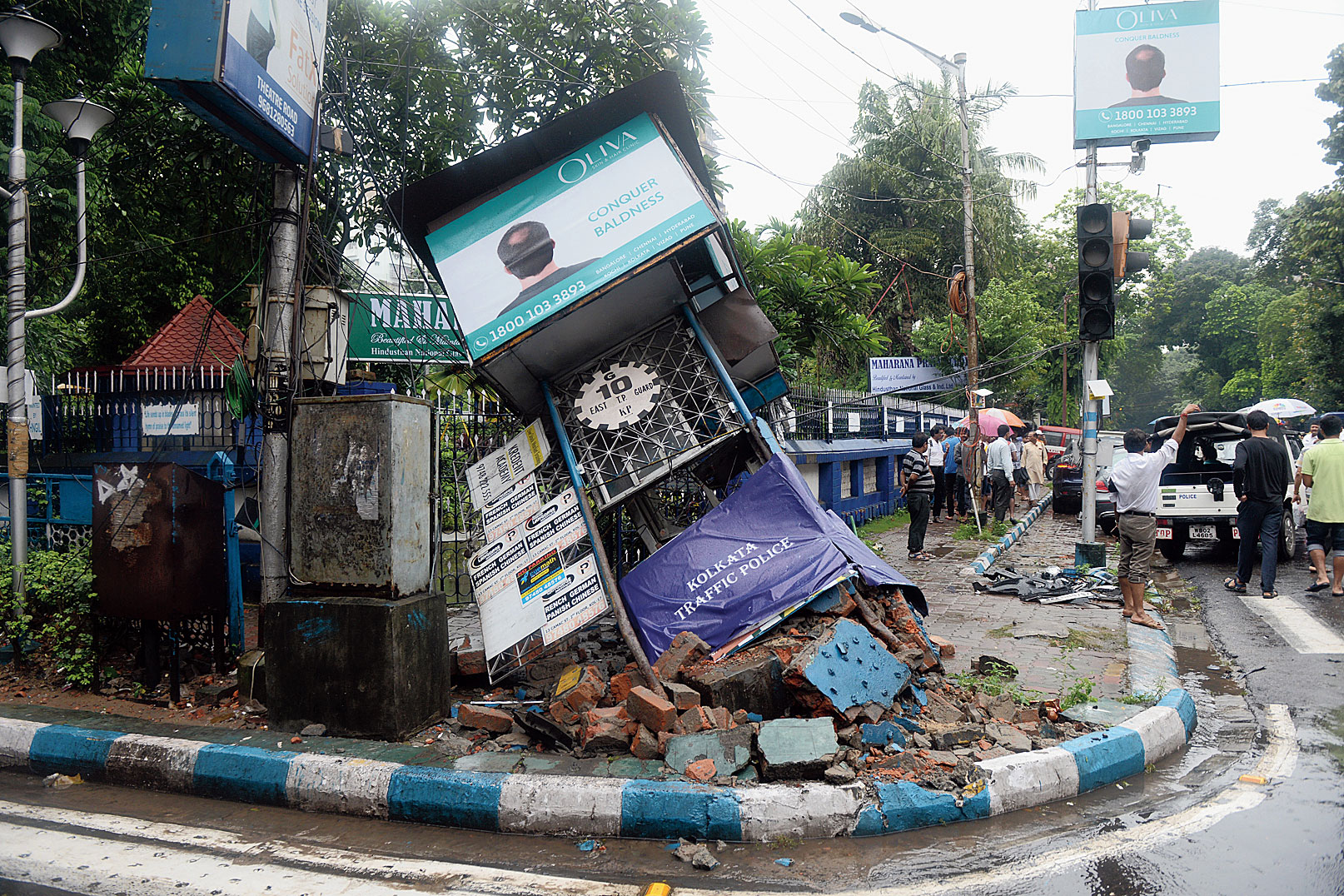 ---
|
Calcutta
|
Published 17.08.19, 10:06 PM
---
Amit Kajaria, 50, and his wife Kanika, 44, were headed to their Alipore home after meeting friends in Park Street when the Jaguar came in their way.
The airbags were deployed but such was the impact of the collision that Kajaria, who was driving, had his right ear almost severed. Kanika also suffered bruises in her abdomen. When the two were rushed to AMRI Dhakuria, Kajaria was bleeding heavily from his ears, police said.
The Kajaria family owns the largest private liquid warehousing business in eastern India. Amit Kajaria's first cousin Vivek Kajaria owns the Diamond Group, one of the well-known real estate developers of Bengal.
The Mercedes was registered in the name of S.K. Oil Terminals Private Limited.
Later on Saturday, Kajaria had to undergo a plastic surgery to relocate his ear. "He is stable but under heavy sedation and being monitored closely," said a hospital official.
"He had an injury in his ear that doctors have operated on. He is still under sedation. Doctors are watching him," Kajaria's father Sushil said.
Kanika's bruises are not serious, said the hospital official. "But she is extremely traumatised and needs time to get out of the shock," he added.
Previously, the family was into floriculture business in Bangalore. That has since shut and the land has been developed for real estate.
They were returning to their Alipore home after meeting up with friends on Park Street when the accident happened, said a family member.
Kajaria's company has a 100,000-kilolitre capacity storage unit at Budge Budge. Liquid cargo such as petroleum, chemicals and edible oil are stored at the unit after being unloaded from ship. The company stores aviation turbine fuel for Reliance Industries Ltd.
Kajaria and his wife have also undergone CT scan at the private hospital to check for internal bleeding because of the accident. "The reports are awaited on Monday," said the hospital official.