Abhishek Banerjee wants to quit post, Mamata unmoved: Sources
The Trinamul chief has made it clear that she doesn't have any family; she believes that the people of Bengal are her family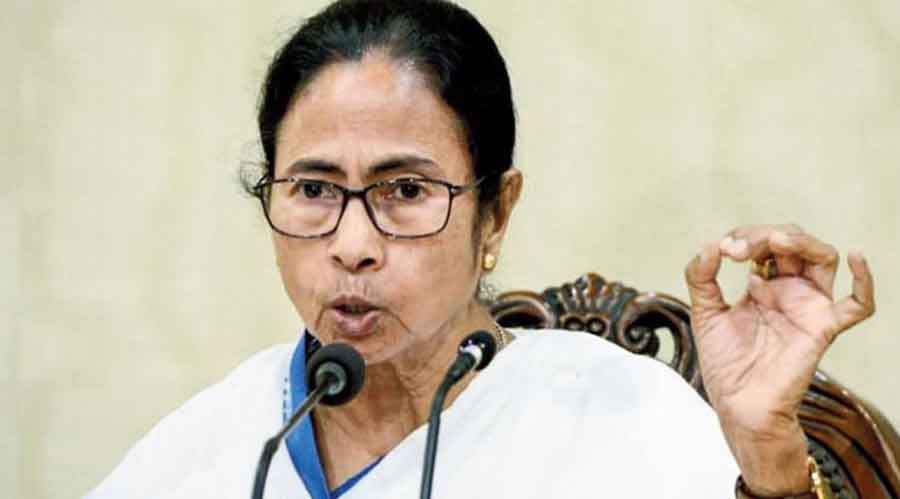 Mamata Banerjee.
File photo
---
Calcutta
|
Published 12.02.22, 02:48 AM
|
---
Abhishek Banerjee, considered Number 2 in the Trinamul pecking order, has expressed a desire to step down as the party's national general secretary, and Mamata Banerjee is in no mood so far to dissuade her nephew, multiple sources close to her said on Friday.
"Yes, Abhishek has expressed a desire to step down after Monday's election in Goa and continue as nothing other than the Diamond Harbour MP.… Didi thinks it is nothing but a blackmailing strategy. Right now, she is in no mood to dissuade him," a source close to the chief minister said. Abhishek is in charge of the party's Goa affairs.
"She (Mamata) thinks she doesn't have any responsibility to nurture someone's political career or ambitions," another source said, referring to the longstanding assumption that Abhishek is her political heir apparent.
Amid the unprecedented developments in Bengal's ruling party, Mamata has convened a meeting at her home at 5pm on Saturday. Abhishek, Trinamul secretary-general Partha Chatterjee, party state president Subrata Bakshi and senior leaders like Firhad Hakim and Aroop Biswas have been asked to attend the meeting.
"Didi is very upset with Abhishek and also with I-PAC (the poll consultancy steered by Prashant Kishor) because of some recent developments.… She wants to take charge of the party's organisation and is likely to announce a steering committee of senior leaders tomorrow," said a source.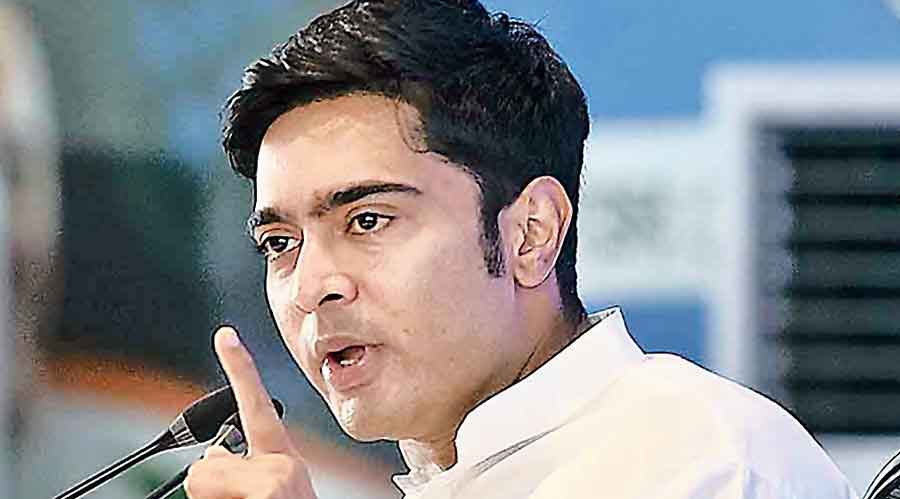 Mamata, unanimously elected party chairperson on February 2, was planning to make some organisational changes after the civic polls, the sources said.
"The situation, however, needs immediate intervention.… That's why she has convened the meeting tomorrow, on a day when there are polls in four corporations," the source said.
Speculation has been rife since the Kali Puja-Diwali season last year that the differences are widening between Kalighat (Mamata's residence) and Camac Street (Abhishek's office). While there were attempts initially at Mamata's end to keep the divisions under wraps, she apparently told her trusted lieutenants a few days ago that "enough is enough".
One sore point appears to be "Opop" (one person, one post), which Abhishek has been advocating openly. On Friday, Hakim held a news conference to underscore that the party's supreme command did not endorse the "Opop" line.
"Those participating in a (social media) campaign backing the policy should know that their posts on social media are not approved by the party and not endorsed by the supreme leader (Mamata). They should take them down…. This is wrong," Hakim said.
He was referring to posts backing Opop by Trinamul youth and student wing leaders Debangshu Bhattacharya, Sudip Raha and Trinankur Bhattacharya – all known for their proximity to Abhishek.
Abhishek's paternal cousins Akash Banerjee, Agnisha Banerjee and Aditi Gayen – otherwise not known to be close to Trinamul's Number Two – also raised the same demand on social media, fuelling questions whether the Banerjee clan of 30B Harish Chatterjee Street was disintegrating over allegiance to one or the other camp.
"Didi has made it clear that she doesn't have any family; she believes that the people of Bengal are her family," a source said.
"While this Opop policy was adopted at a top-tier meeting of the leadership on June 5 last year, Didi had made it clear that it could be implemented only in a phased manner.… Besides, the repeated demand for Opop is also being viewed by seniors in the party as an attempt to challenge Didi, who is chief minister and party chairperson," the source added.
I-PAC fuss
Among the old guard, a similar post was seen on minister Chandrima Bhattacharya's verified Twitter handle as well. But she issued a statement accusing I-PAC of creating the post, condemning the move and opposing the stand, following which it was removed.
Team Kishor issued a dramatic statement on Twitter in the evening, saying: "I-PAC doesn't handle any digital properties of @AITCofficial or any of its leaders. Anyone making such a claim is either uninformed or is blatantly lying. AITC should look into if and how their digital properties and/or that of their leaders are being 'allegedly (mis)used'."
Earlier in the day, I-PAC's verified Twitter handle had unfollowed Mamata on the microblogging site, but it started following her again by the evening. While Abhishek and Kishor follow each other on Twitter, the chief minister and the poll consultant do not follow each other on the microblogging site.
Diamond Model
Mamata is believed to be upset also at Abhishek's blitzkrieg over the "Diamond Harbour Model", which involves him overseeing the Covid testing of over 53,000 people on a single day in his constituency of Diamond Harbour.
Abhishek's public comments on deferring the civic polls and a complete ban on fairs for two months -- just ahead of the Ganga Sagar Mela -- did not go down well with the chief minister, either.
"There is little doubt that the Opop demand and the public relations overdrive over the Diamond Harbour Model had infuriated her. But it is also emerging that she has been unhappy at several things that Abhishek and Kishor have been doing," a source said.
A Rajya Sabha member said the Trinamul leadership did not like the manner in which the poll consultant was taking the lion's share of credit for the sweep in the Assembly polls. Several sources said Mamata had not taken kindly to Team Kishor's relentless campaign projecting Abhishek as a "messiah-like figure".
Goa overdrive
Another Trinamul insider said Abhishek's plans to go all out in the Goa Assembly polls -- at the insistence of Kishor – did not have Mamata's approval, which is why she stayed away from the campaign. "She thinks Goa politics is not about ideology but only about money.… And she thinks Abhishek has been wasting resources in Goa," the source said.
Civic poll rift
Explaining the backdrop of Kalighat versus Camac Street, a Trinamul source referred to a meeting held on November 26 last year to finalise candidates for the Calcutta Municipal Corporation elections.
Mamata personally intervened to bin most of the suggestions for sweeping changes suggested by Kishor and endorsed by Abhishek. Mamata wanted to rely largely on time-tested loyalists who had delivered over the years, rather than on surveys and reports in favour of the new and the young.
"That was a key flashpoint," the Rajya Sabha member said.
"But matters worsened drastically between two Fridays (February 4 and 11) over the chaos regarding the candidates for the 108 municipalities going to the polls on February 27," he added.
He was referring to the protests and indiscipline seen on a virtually unprecedented scale since February 4 over the differences between the "preliminary" lists released on social media by the party's official accounts (handled by Team Kishor) and the "final" lists – with Trinamul state unit chief Bakshi's signature -– released several hours later.
Amid what were said to be heated exchanges between the old guard and Kishor, Mamata publicly threw her weight behind the former.
"In addition to several things over the past months that did not sit well with her, PK (Kishor) came across as conceited in the wake of this latest situation. That really ticked Didi off and she has made it clear that she is okay with letting him go. This has surprised PK," he said.
Although it seems that Trinamul's association with PK is almost over, a source said: "Didi had given Abhishek the responsibility to deal with I-PAC…. She has realised that I-PAC was promoting Abhishek instead of Trinamul. The final decision on I-PAC is yet to be taken but she will allow them only if the company works for Trinamul."