Abhijit Vinayak Banerjee to share space alongside Amartya Sen
Nobel faces to don Presidency University wall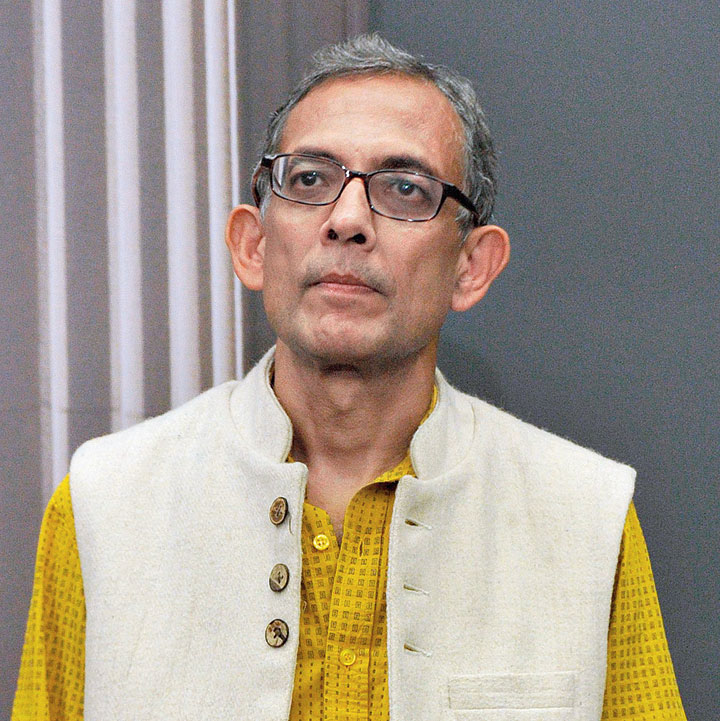 ---
|
Calcutta
|
Published 17.10.19, 11:18 PM
---
Abhijit Vinayak Banerjee will now find a place next to Amartya Sen in Presidency University. The 202-year-old Presidency has decided to emboss the faces of its two "Nobel" students side-by-side on a wall in the university to celebrate an achievement no Indian institution can boast of.
The faces of the two students of the college's economics department will be embossed in the main building. The university is yet to identify the exact place.
The university's planning and development committee met on Thursday and also decided to add the Nobel winning alumnus's name in the institute's "Wall of Fame", where Amartya Sen already features.
The wall of fame in the main building also includes names of famous former students such as Jyoti Basu, Satyendranath Bose and Satyajit Ray.

"Banerjee, who did BSc in Economics from Presidency College in 1981 will be the 101st name on the list," said registrar Debajyoti Konar.
The Wall of Fame that was set up ahead of the university's bicentennial celebrations in January 2017 features the names of eminent students and teachers of Presidency.
The face sketch, however, is a new addition, which the university felt would be a befitting tribute to the two stalwarts of the economics department.
"The place will be decided later but we are trying to have it in the main building," said a university official.
The committee also decided to add the Nobel laureate tag to the display board in the corridor of the economics department that features the Ford Foundation International Professor of Economics at MIT.
The students of the department had put up 13 such boards in 2016 ahead of the bicentennial celebrations that of students and teachers which included faculty Dipak Banerjee, the Nobel-winning alumnus' father.
The board on Sen mentions Nobel laureate.
"The necessary order has been issued and it will soon be implemented," said Konar.
A special felicitation certificate is being prepared both for Banerjee and Esther Duflo, who also won the Nobel. Duflo, wife of Banerjee, last year delivered the Dipak Banerjee Memorial Lecture that was instituted by his son. "We are planning to hand over the certificate to Abhijit Vinayak Banerjee when he comes to Calcutta. If possible we will honour him in the university. If not, we will send it to his house," said an official.