A Durga Puja pandal to touch, for the visually impaired
The Samaj Sebi Sangha Puja in Ballygunge is making an exception to enable the visually impaired to sense the grandeur of Puja that they miss out on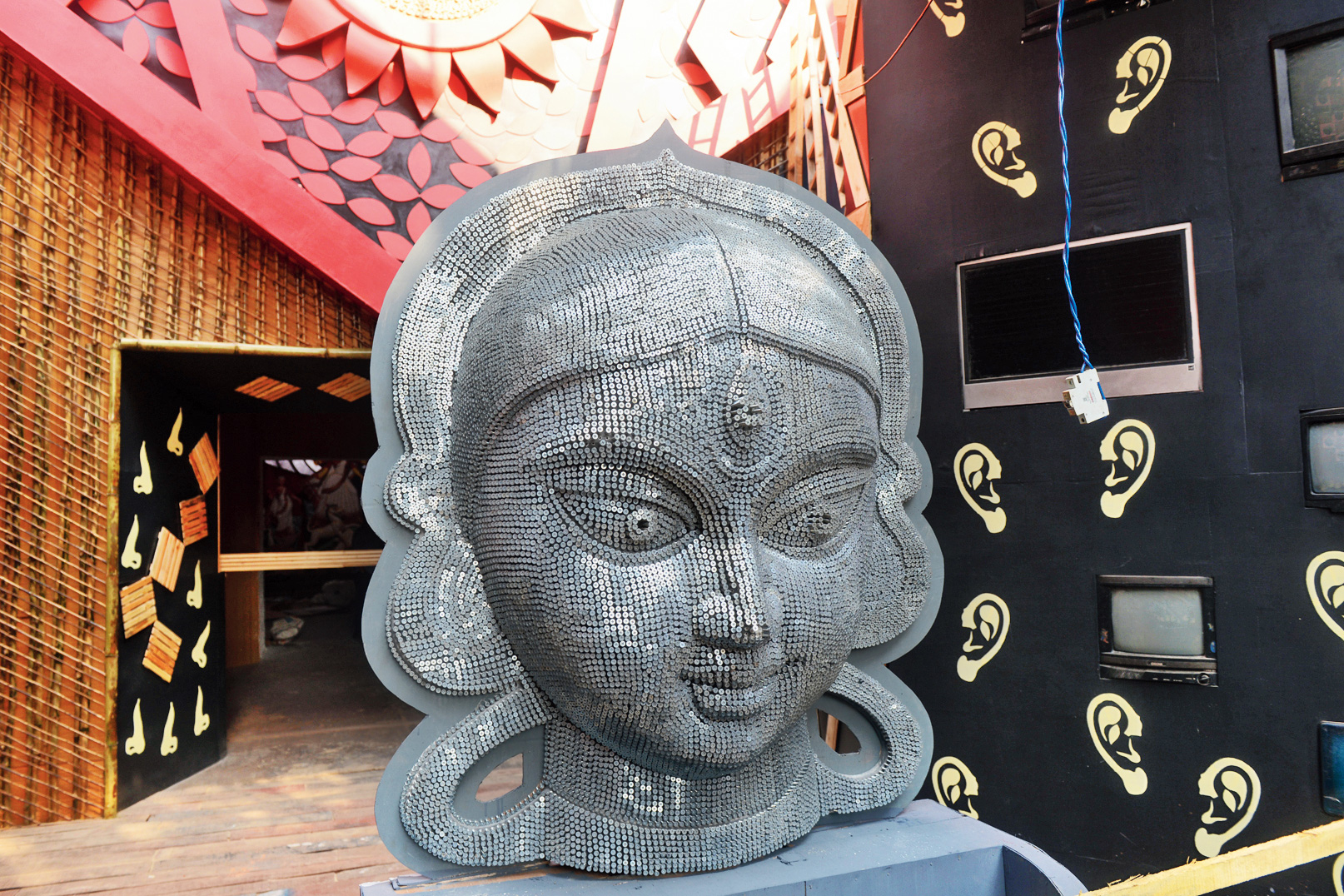 An image of the face of Durga made of screws that visually impaired visitors to the Samaj Sebi Sangha Puja will be allowed to touch.
Bishwarup Dutta
---
Calcutta
|
Published 08.10.18, 09:49 PM
|
---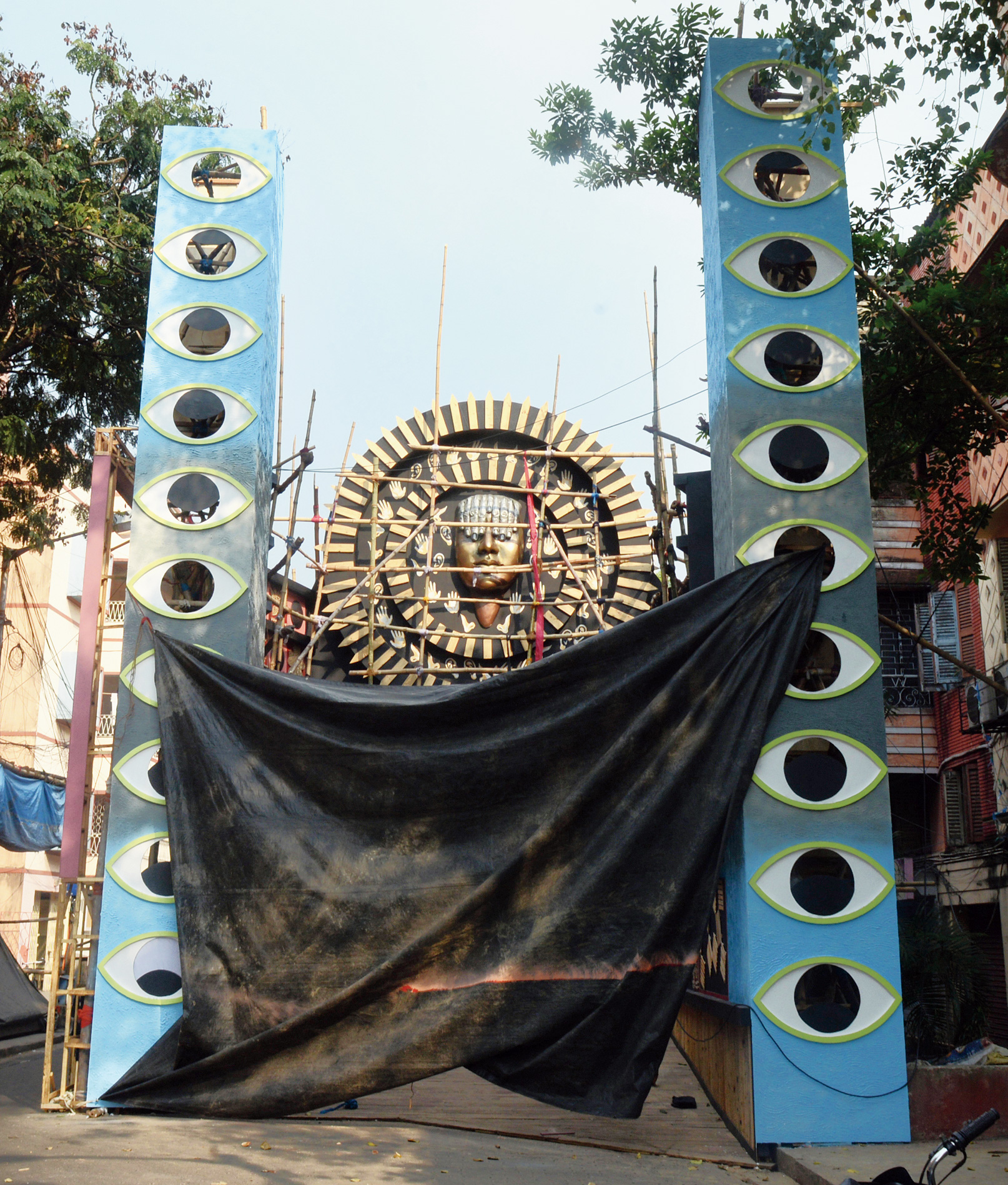 Visitors are not allowed to touch the pandal décor but one puja this year is inviting people to touch and feel its artwork.
The Samaj Sebi Sangha Puja in Ballygunge is making an exception to enable the visually impaired to sense the grandeur of Durga Puja that they miss out on.
Right at the entrance to the puja is a giant installation of the face of Durga, with the third eye, made of 12,000 iron screws.
By touching the artwork a visually challenged person will get an idea of the face of the traditional Durga idols made of clay.
On the way out, visitors will find a desk manned by volunteers from an eye hospital where they can sign up to donate their corneas after death.
On the inner walls of the the pandal, visually impaired visitors will get to touch an artwork created with nails and strings, which is something taught in blind schools.
In another section, they will be able to touch hammers and saws jammed in wooden planks, as if the act of building a pandal is on.
"Our artists have come up with these ideas after spending time with students of blind schools. Just as people who can see get excited about Durga Puja when they see pandals coming up, the sound of sawing and nails being hammered into wooden planks makes the visually impaired realise that Puja is approaching," said Dilip Banerjee, a former president of the 73-year-old puja.
The words "Ma" and "Jai Ma Durga" are written in Braille on the inner walls of the pandal and each visually impaired person will be given sheets with the puja itinerary, details of the concept of the puja and the Durga mantra in Braille.
The organisers said while most of their décor was aimed at making the visually impaired feel at home in the pandal, they also wanted to encourage people to feel for the blind and pledge their eyes.
"Atop the pandal is a face with hands covering the eyes, which symbolically shows that the hands of the blind are their eyes. Right below this there will be depictions of lunar and solar eclipses, where light is shown to leave one eye and enter another," said Arijit Maitra, general secretary of the puja committee.