78-year-old drowns in Rabindra Sarobar
Police suspect Satyabrata Sen, a resident of Dover Terrace, suffered a cardiac arrest in the water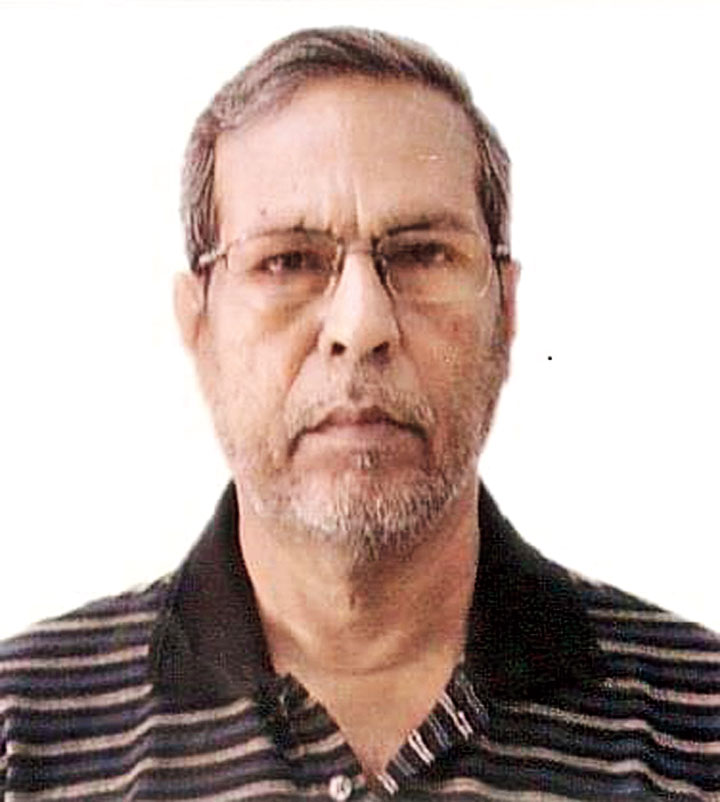 Satyabrata Sen
The Telegraph picture
---
Calcutta
|
Published 10.12.19, 08:41 PM
|
---
A 78-year-old man who had been swimming at the Indian Life Saving Society (Anderson Club) for 23 years drowned at Rabindra Sarobar on Tuesday morning, police said.
Police suspect Satyabrata Sen, a resident of Dover Terrace, suffered a cardiac arrest in the water. There were no injury marks on the body.
"We are waiting for the post-mortem report. The family did not lodge any complaint of foul play till Tuesday evening. There was no evidence that Sen had got entangled in weeds," an officer said.
Family members have told the police that Sen had earlier suffered a mild heart attack.
"If a person has a pre-existing cardiac condition, any exertion which is not normal can put pressure on the heart and lead to sudden cardiac death," cardiologist Rabin Chakraborty said.
Amit Bose, a former vice-president of Anderson Club, said club officials would often tell Sen not to exert himself at his age. "But he would say: 'Ektu swim na korley bhalo lagey na (I don't feel good if I don't swim for a few minutes)'," Bose said.
The police said Sen was a civil engineer. One of his sons lives abroad and the other is a doctor in Calcutta. Sen's father had retired as principal of BE College, Shibpur (now Indian Institute of Engineering Science and Technology).
Metro failed to get in touch with any of the family members.
Anderson Club, located on the banks of Rabindra Sarobar, off Southern Avenue, has two swimming pools — one for children and the other for adults. The seasoned swimmers among the members, however, prefer to swim in the Sarobar.
Sen, who Anderson officials said had been swimming in the club for 23 years, signed on the club register at 9.40am on Tuesday. He then went to the changing room before entering the water.
As he failed to return by noon, Sen's driver, who was waiting for him in his car outside the club, alerted Anderson officials.
The club premises were first searched. "Sen's clothes were found in the men's changing room but he was not in the pool meant for adults. We then called Rabindra Sarobar police station," Bose said.
The police activated the Disaster Management Group, which found Sen's body floating in the lake.
Some Anderson members this newspaper spoke to said Sen would first identify the spot from where he would enter the Sarobar before actually hitting the water. "It looked like he was getting mentally prepared to enter the water.... He was fit and agile," said a member.